6 reasons why sleep is necessary for students before exams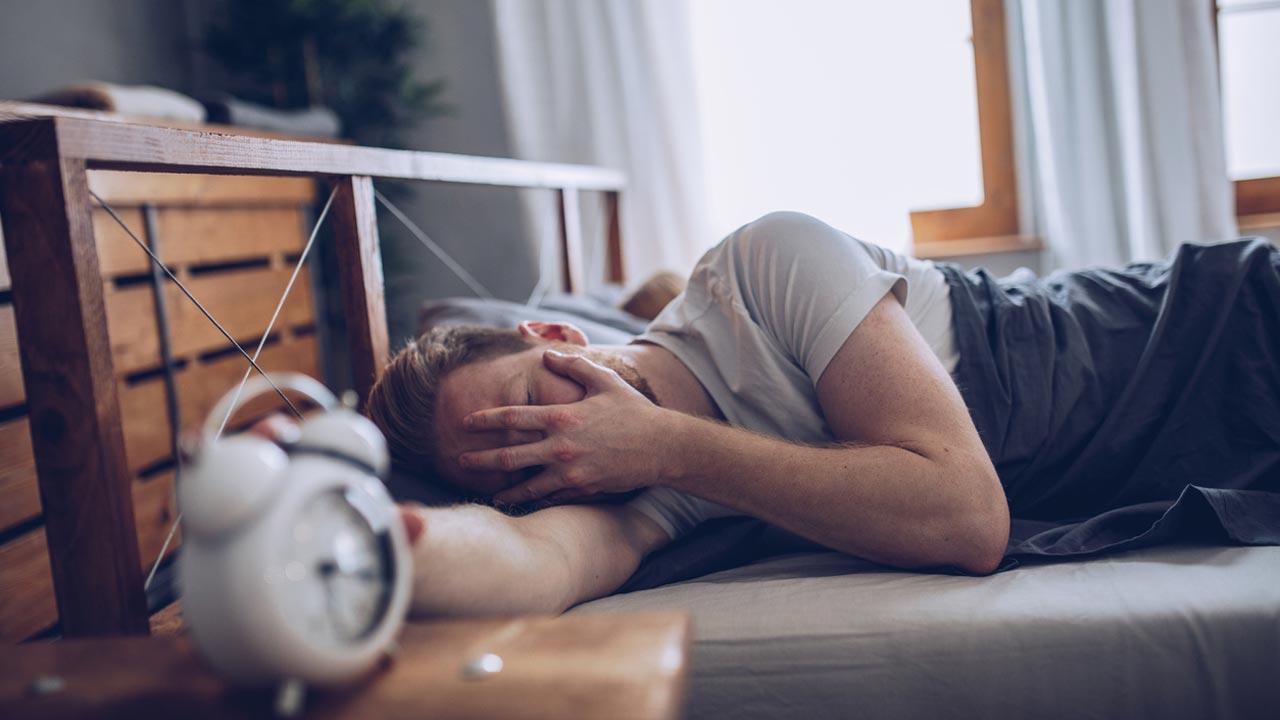 Exam times have always been stressful for many. Right from standard 8th to the completion of graduation, most of the students experience acute chronic stress due to the number of exams which have to be given. While some students get extremely stressed, some are able to cope well, remain healthy and perform well in their academics and career. So what is it that actually helps the student to reach that potential?
One of the most important factors is sleep. Most of us do not count sleep as part of our health. In fact, it comes way down in the list of priorities. Most students pride themselves for not sleeping during the exams and for burning the midnight oil. A large chunk of this has been created by a false belief system stating that the student must revise the exam portion the previous day or maybe the student is not prepared and is trying to retain last minute preparations. For whatever may be the reason, a good night sleep not only the day before the exam but also 1 month prior to exam is essential. Dr. Paula Goel, Consultant Pediatrician, Adolescent Physician shares the importance of sleep:
Why is sleep necessary:
1. Duration of sleep depends on the age of the individual with younger children requiring more sleep, but on average a good eight-nine hours of restful sleep is required for optimal functioning of the body.
2. Good sleep stabilises the hormones of the body namely blood sugar level, insulin level, cholesterol, leptin, ghrelin and cortisol levels of the body. These hormones are essential for the proper functioning of the body.
3. Lack of sleep suppresses the leptin or the satiety hormone and activates ghrelin (hunger hormone). As a result of which, the individual develops excessive hunger and cravings and has more of sweet and salty food leading to weight gain.
4. When blood sugar levels are not maintained and insulin level rises, there is an increased incidence of developing prediabetes or diabetes at an early age, many of which may be missed.
5. Lack of sleep increases cortisol levels which causes inflammation in the body leading to repeated infections and decreased immunity. Appearing for exams in a sick state decreases performance and needs to be avoided.
6. Increased cortisol level also interferes with cognition and memory leading to poor recall, confusion, and forgetfulness. All of this together creates anxiety, nervousness and stress creating a situation of fear in the mind of the student.
Hence, sleep is a very important component of health. Good sleep is the time when the cellular regeneration of body takes place helping all the organs and systems of the body to work in unison and in the best possible manner. This creates a healthy body with safe mental environment which is critical for growth, development and meeting all challenges of life including exams.
Read More: Mumbai: Dadar, Mahim sees rise in coronavirus cases in March; Dharavi remains Covid-19 free
This story has been sourced from a third party syndicated feed, agencies. Mid-day accepts no responsibility or liability for its dependability, trustworthiness, reliability and data of the text. Mid-day management/mid-day.com reserves the sole right to alter, delete or remove (without notice) the content in its absolute discretion for any reason whatsoever
Adenoiditis: Causes, who is at risk, signs and symptoms, diagnosis, treatment | Health
Adenoiditis is a type of health condition wherein the adenoids (tissue behind the nose and above the throat) gets inflamed and it is common among children and leads to problems like snoring, mouth breathing, recurrent ear infections, decreased hearing, difficulty in breathing, cracked lips, runny nose and bad breath. Adenoiditis occurs when there is inflammation of the adenoid tissue resulting from infection, allergies or irritation from stomach acid as a component of laryngopharyngeal reflux (LPR).
In an interview with HT Lifestyle, Dr Nitty Mathew, Senior Specialist – ENT at Aster CMI Hospital, revealed, "Adenoiditis is usually caused by an infection of adenoids. Adenoids become apparent by 2 years of age and regress in size after 8 years. If these remain swollen for a prolonged time, then they can become problematic."
Highlighting who is at risk of developing adenoiditis, she shared that since adenoids usually shrink by adulthood, children are most susceptible to its infection. They can be more prone to developing adenoiditis if the child is
● Bottle fed
● Breast fed in lying down position
● Have an infection near the nose or throat
● Suffering from an allergy
According to her, the symptoms of adenoiditis include:
● Stuffy and blocked nose
● Snoring
● Sleep apnea
● Cracked lips, dry mouth
● Glue ear
● Ear pain and infections
● Swollen neck glands
She said, "To diagnose adenoiditis, your doctor will conduct a check-up of your child's nose, ears, mouth and throat. In case the symptoms are worse, your doctor may also suggest he/she undergo an X-ray to see degree of enlargement of adenoids and obstruction of nasal airway."
Talking about the side effects of adenoiditis, Dr Nitty Mathew pointed out that the complications of untreated adenoiditis include –
● Runny nose
● Recurrent ear infections, decreased hearing
● Dry mouth, Dental caries
● Speaking with a nasal tone
● Adenoid facies
The health expert added, "Adenoid facies is defined as the open -mouthed appearance in children, associated with a narrow nose, shortened upper lip, narrow palate, high palatal vault and dental crowding." She concluded, "Usually by 8years of age adenoids regress, but keeping good hygiene can prevent repeated infections. Mild symptoms warrants only supportive treatment, but if your doctor suspects any bacterial infection then the child will have to be treated with antibiotics and then kept on nasal sprays to decrease the size of adenoids. In case the medications are not bringing intended relief of symptoms, then a surgery called adenoidectomy to remove the enlarged adenoids will have to be done."
Researchers explain: What causes long Covid breathing problems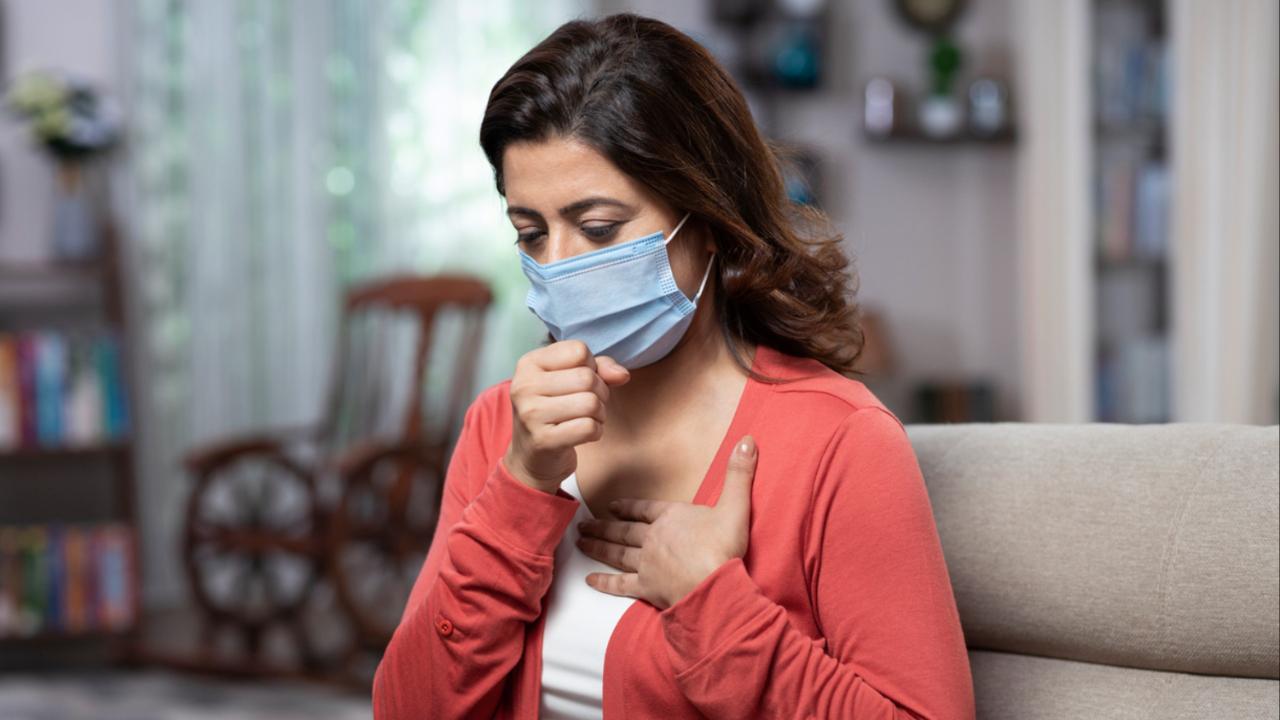 Researchers at Stanford University have found that people are experiencing breathing problems post Covid-19 due to a condition known as lung fibrosis in which the damaged lungs form scar tissue, that makes it difficult for the lungs to expand and contract.
The research showed that overactivity of genes that regulate inflammation and immune responses leads to lung fibrosis.
Long Covid cases can be severely debilitating and resistant to treatment, said Gerlinde Wernig, Assistant Professor of pathology, at Stanford University.
What`s worse, lung function can continue to decline, even without a new Covid-19 infection, Wernig said.
The finding published in the Proceedings of the National Academy of Sciences offers hope that, one day, targeted drugs could intervene to quell the genes behind the damage.
In the study, the team started by looking at lung tissue samples from five Covid-19 patients who had symptoms of the disease — such as shortness of breath — for one or more months. The lungs of people who had symptoms after infection with SARS-CoV-2 looked like the lungs of people with end-stage pulmonary fibrosis.
By analysing single cells from the patients` tissue samples, the scientists also saw similarities in the pattern of RNA production — which can hint a cell`s overall function — between samples of tissue from long Covid patients and samples from patients with pulmonary fibrosis.
"We saw this same pattern across all human Covid lung samples," Wernig said.
As with other lung infections, the initial Covid-19 infection in the lungs kicked off an inflammatory process. In the case of long-Covid patients, however, the immune dysfunction keeps going long after the virus is gone — similar to what happens in chronic pulmonary fibrosis.
To test whether lung fibrosis could be firmly connected to Covid infections, they looked at lung fibrosis in mice infected with a SARS-CoV-2-like virus and found significant increases in fibrosis and immune dysfunction.
"Innate immune cells go crazy after that infection," Wernig said, referring to the part of the immune system that forms the first line of defence against pathogens.
In a mouse model engineered to more closely represent human biology, researchers showed that, when the mice contracted SARS-CoV-2, scarring in the lung tissues shot up, as did levels of immune cells interleukin-6, CD47 and pJUN. There was also a bright side to these experiments.
"When we did the same experiments but blocked CD47 and Il-6, we saw very little fibrosis," Wernig said. "This hints at possible treatments for long Covid involving drugs that carry out targeted immune blockades."
Also Read: Mumbai: All wards have Covid-19 cases; only one critical
This story has been sourced from a third party syndicated feed, agencies. Mid-day accepts no responsibility or liability for its dependability, trustworthiness, reliability and data of the text. Mid-day management/mid-day.com reserves the sole right to alter, delete or remove (without notice) the content in its absolute discretion for any reason whatsoever
89Bio's NASH drug meets main goals of mid-stage study, Health News, ET HealthWorld
New Delhi: Drug developer 89Bio Inc said on Wednesday its treatment for a liver disease called non-alcoholic steatohepatitis met the main goals of a mid-stage trial, sending its shares up 50 per cent in premarket trading.
The company's experimental drug, Pegozafermin, demonstrated at least one-stage fibrosis improvement without worsening of NASH and NASH resolution without worsening of fibrosis in both trial doses.
89Bio said the data supports advancement to late-stage development.