After notices, e-pharmacies look to make a case to government, Health News, ET HealthWorld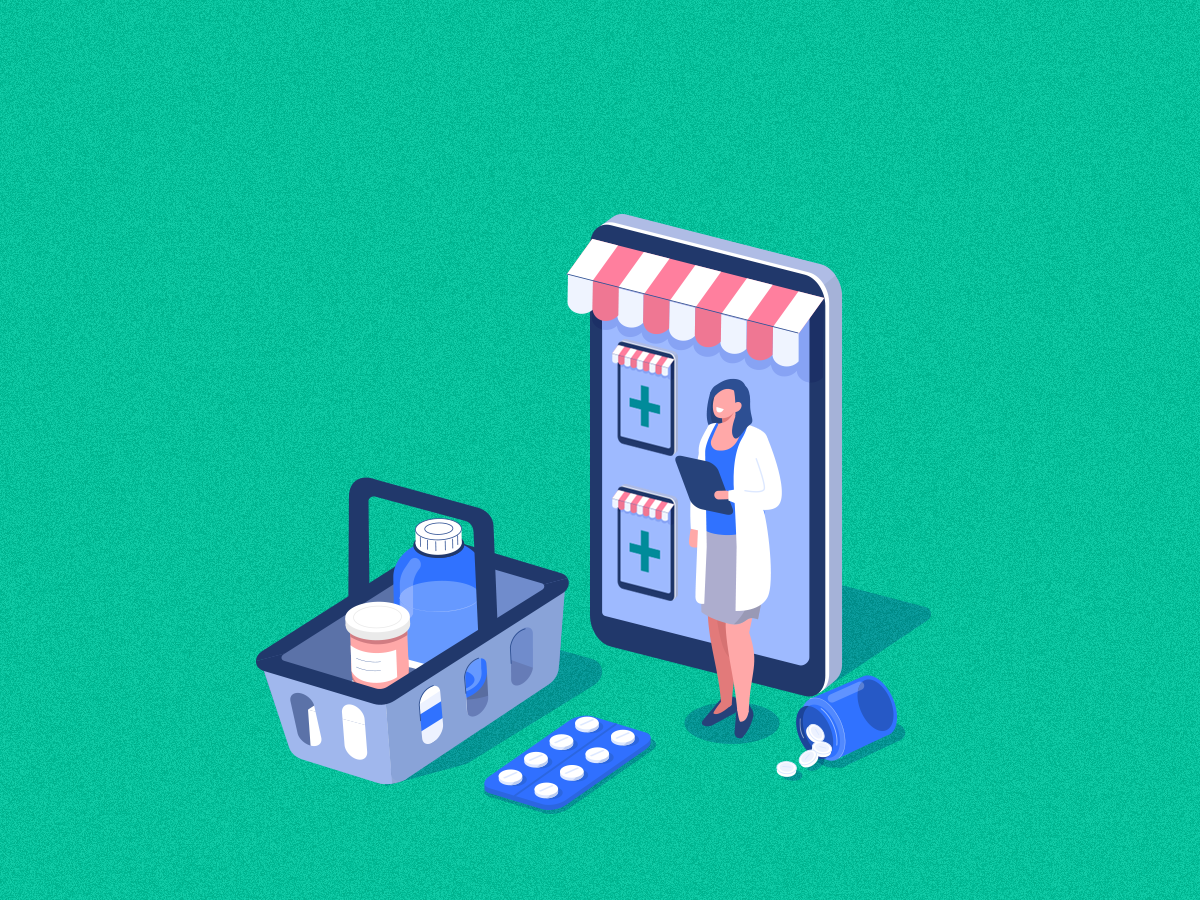 Over a dozen online pharmacies are seeking an audience with health ministry officials to explain their stance over show-cause notices issued to them last month over sale of drugs in alleged violation of norms, top executives said. These efforts come even as the ministry is seeking the opinion of other government departments on the revised draft of the New Drugs, Medical Devices and Cosmetics Bill.
The proposed regulation seeks to include a clause that empowers the government to "regulate, restrict or prohibit" any sale, stocking or distribution of any drug by online mode, by issuing a notification. The draft regulations are being circulated for internal consultations and are expected to replace the earlier legislative framework, which was released to the public in July 2022 for stakeholder comments, the sources added.
Despite multiple communications being sent by representatives of e-pharmacies seeking audience with the health ministry on the issue, "there has been no response," according to the people cited above. They spoke to ET on the condition of anonymity. "There is an impasse between the government and industry on several matters. The government has done its own analysis of the sector and its business model, and companies are looking to have conversations," the sources said. "We have been trying (to get an audience) …there are quite a few people in the government handling these matters but our attempts are on."
Earlier, on February 8, the Central Drugs Standard Control Organisation (CDSCO) sent show-cause notices to 20 e-pharmacies, including Tata 1mg, Amazon, Flipkart, NetMeds, MediBuddy, Practo, and Apollo, over the online sale of drugs in alleged violation of norms.
Following this, the companies, through industry associations, reached out to the health ministry to explain their viewpoint. Those issued notices have also responded to charges that online pharmacies were operating without the requisite licences, the sources said.
An email query sent to the health ministry went unanswered until press time.

Overtures to government
Following the government notices, Tata 1mg cofounder and chief executive Prashant Tandon wrote to health minister Mansukh Mandaviya, requesting an audience on behalf of top founders and CEOs of e-pharmacy companies.

Tandon's letter was sent in his capacity as the chair of the Federation of Indian Chambers of Commerce and Industry's (Ficci) e-pharmacy working group. ET has reviewed a copy of the letter.
"All e-pharmacies are compliant today under the provisions of the Drugs & Cosmetics Act. Having said that, there is a need for regulations to keep pace with the innovation in the sector…all e-pharmacies have assured their help and cooperation in helping frame regulations and abide by any/all regulations brought in by the government," he wrote.
A few days after Tandon's missive to the government late in February, Ficci wrote again — this time to Rajesh Bhushan, secretary of the ministry of health and family welfare — with a detailed representation on the show-cause notices issued to online pharmacies.
Ficci also sought an appointment to explain its stance. ET has seen a copy of the communication.
"We have responded to the notices, saying we are compliant, and all sales are under valid licences," said a senior e-pharmacy executive, adding that other platforms have also done the same.
According to current regulations, an e-pharmacy requires a licence from state drug regulators to sell medicines online, whether in an inventory-led model or as a marketplace, this person said. "That compliance is in place. There was a draft on regulation, but it has not been notified into a law yet," he added.
Global investors
India's e-pharmacy segment is backed by some of the world's top investors, including Tiger Global, Sequoia Capital, Temasek and Prosus, in addition to having large conglomerates such as Reliance Industries and Tata group investing in companies such as NetMeds and 1mg.
Industry executives said health ministry officials had met select executives of some of the top e-pharmacies prior to issuing show-cause notices. "There were questions raised on data privacy and sale of narcotics, but we presented our case, clarifying that (it) doesn't happen," a senior executive said. "But after that, notices were sent, and companies haven't been able to brief government officials."
These developments come in the backdrop of a group of chemists and druggists planning a nationwide agitation against the online sale of medicines. On January 23, the All-India Organisation of Chemists and Druggists (AIOCD), which represents 12 lakh small retail pharmacists, wrote to the Prime Minister's Office, giving an advance notice of its plan to strike from February 15.
On Tuesday, the government acknowledged being aware of the agitation. In response to a question in the Rajya Sabha, minister of state for health and family welfare Bharati Pravin Pawar said, "Chemist Association had given an advance notice of nationwide agitation from 15th February against sale of drugs on internet."
AIOCD postponed the agitation indefinitely after meeting Mandaviya and other health ministry officials on February 8 — the day when the show-cause notices were issued.
"Sale of drugs is regulated under provisions of the Drugs & Cosmetics Act, 1940, and Rules, 1945, by the state licensing authorities (SLAs) through a system of licensing and inspection. SLAs are legally empowered to take stringent action against violation of provisions of the Act and rules," Pawar added.
In written representations to the government sent following the show-cause notices, e-pharmacies argued that the notices served by the Drugs Controller General of India (DCGI) to companies was "a cause for anxiety" for the industry.
"The retail pharmacy sector needs a lot of supply chain, technology and access solutions to make healthcare delivery more efficient and affordable, and a prerequisite for this is a simple and clear regulatory pathway for innovation to thrive in this important space," the Ficci communication read.
"The recent show-cause notice may cause regulatory uncertainty at ground level in several states. Hence, there is a need for direct engagement/dialogue between sectoral players and relevant government stakeholders to avert any further state level market disruptions…," it added.
Health 360° Partners With Ap In Healthcare, Health News, ET HealthWorld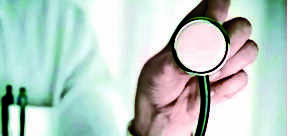 Visakhapatnam: Health 360°, the healthcare division of Australia-based humanitarian group of companies Global 360°, has signed an investment agreement with public entity Andhra Pradesh Medtech Zone Limited (AMTZ). The strategic partnership will help build and develop healthcare facilities in Vizag which will be equipped with world-class facilities and life-saving medical equipment, to be provided by AMTZ.
The first in a series of healthcare projects in the pipeline is a 200-bed greenfield hospital built in two stages with each stage having 100 beds. It is scheduled for completion in mid-2023. The hospital will provide a wide and diverse range of medical specialties and procedures. Health 360° CEO, Dr Guru Yajaman, said: "We are honoured to have AMTZ onboard for this collaboration as we see a valued partner in them. They are one of the leading medical technology manufacturers in the world. This is a massive initiative that is very close to our hearts and consistent with our mission to deliver seamless healthcare experience to the people of India."
Dr Jitendra Sharma, MD and CEO of AMTZ, said: "We are thrilled to announce that AMTZ is committed to working with Health 360° to revolutionise the healthcare industry. This partnership marks the beginning of a new era in the democratisation of medical technology. This would be the first hospital in India to be operated using only 'Made in India' medical equipment."
C3 Introduces Innovative Menstrual Hygiene Kit to Empower Young School Girls, Health News, ET HealthWorld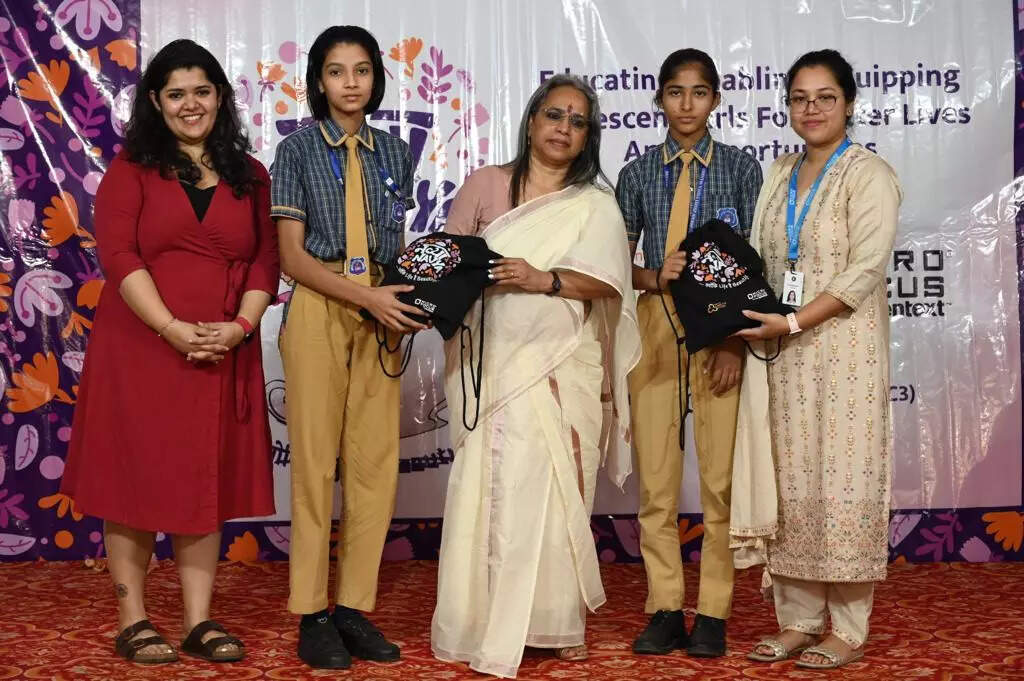 Pataudi, Haryana: To help young girls navigate puberty – which is often a time of significant physical and emotional upheaval – C3 has been working in five schools of Pataudi district, Haryana. The initiative is supported by Open Text, and has been equipping over 1000 adolescent girls with life skills, digital and financial literacy, and information on menstrual health and hygiene.
C3 introduced an unique, first-of-its-kind resource – 'Navya Kits' – to the girls under this intervention. A collection of products and information that would help these young girls understand and manage their periods and dispel myths and taboos surrounding menstruation, these Navya Kits are a cornerstone for adolescent menstrual hygiene. The kits contain six reusable pads (that would last up to 2 years), a hot water bottle for menstrual pain management, a diary with interactive information on menstrual hygiene and taboos, and a detergent bottle that will help the girls wash and re-use their pads. To further supplement wider usage and safe disposal of sanitary napkins, C3 has also begun setting up incinerators in all of the five schools in which the initiative has been running.The Navya kits are also an essential tool for future advocacy around menstrual hygiene, and is something C3 will aim to disseminate through its other adolescent health initiatives as well.
At the launch event, Vandana Nair, Lead, Adolescent and Young People Program at C3, further emphasized the importance of educating young girls about menstrual hygiene, stating that "Menstruation is a natural bodily process that they will likely experience for several decades. By providing them with accurate information and resources, we can help them understand and manage their menstrual cycle and dispel any myths or taboos surrounding menstruation."
Dr Tanaya Narendra, popularly known as Dr Cuterus, an Instagram influencer with over a million followers and author, was also present at the launch, and interacted directly with the young girls to answer their pressing concerns, to encourage them to have open conversations around menstruation, and providing valuable insights on how young girls can maintain their menstrual health. According to Dr. Cuterus, "this initiative by Centre for Catalyzing Change (C3) is absolutely unique, fun, and important for all the adolescent girls between the ages of 11-13. The products in the Navya kit will help young girls be prepared for their first period and also give them the right information in an engaging manner."
Ms. Pushpanjali Saikia, CSR Lead India from Micro Focus now Open Text, reasserted the need to provide girls with all the necessary information to help them achieve both better health and future success. This includes digital literacy, larger emotional and physical wellbeing, and the confidence to seek out better opportunities and better life choices in today's increasingly digitized world.
Every disease has a non-biomedical component; these societal aspects merit consideration as well:Shalini Bharat, Director & VC, Tata Institute of Social Sciences, Mumbai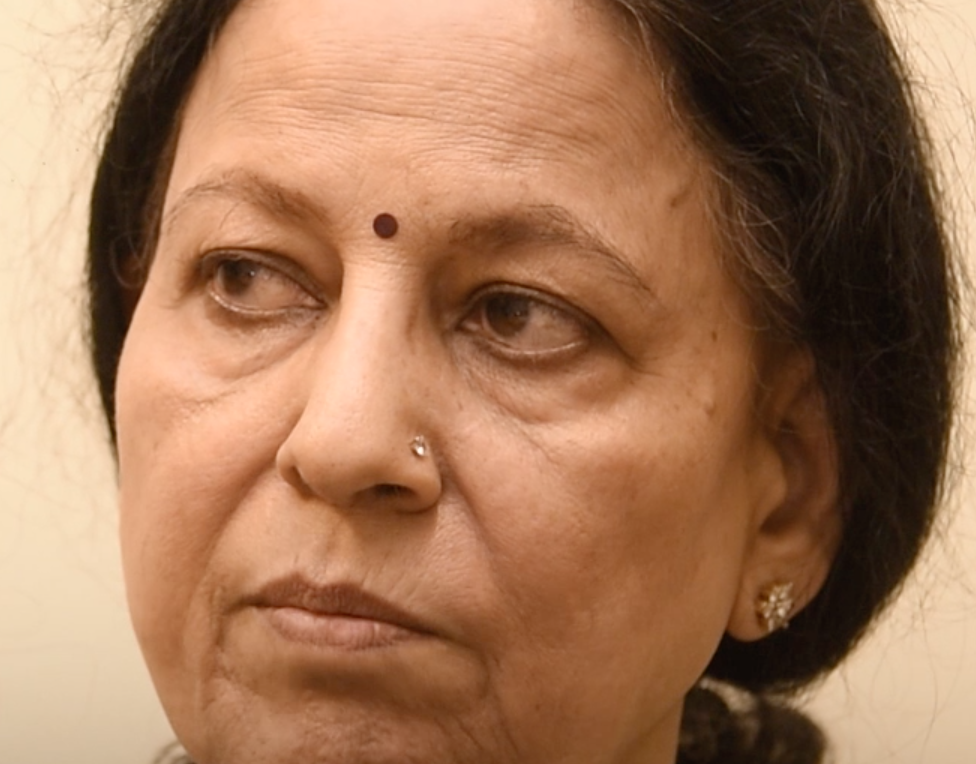 Shahid Akhter, editor, ETHealthworld, spoke to Shalini Bharat, Director and Vice Chancellor, Tata Institute of Social Sciences, Mumbai, to figure out the non-biomedical determinants and identify vulnerabilities underlying health issues.
Collaboration and partnership in healthcare
If you remember, SDG 17 (Sustainable Development Goal) is about collaborations and partnerships, and I think in healthcare, more than anywhere else, collaborations and partnerships matter. Today, all of us probably complement each other's characteristics or competencies, and the problems are so unique and complex that one size does not fit all. Similarly, one solution also will not bring the kind of results desired. and therefore, we need to build multiple partners onto the same platform. The other issue that requires us to bring a partner is that we have recognised that most issues, including all diseases, have not just a biomedical side to them but also a non-biomedical side to them, which means that we bring social dimensions. These are interdisciplinary and multidisciplinary focuses, along with a medical approach. We need to work in teams. I think it is very important and critical to work in multidisciplinary teams and to work in a collaborative way.
Need for social counselling in healthcare
If we look at the TB issue, we recognise today that, despite treatment being available, we have not been able to control TB as a problem in the country. In fact, India has almost one-fourth of the world's TB burden. and that is because in the last several years we have only seen this as a bio-medical problem. Now, increasingly, we have realised that we need to understand that people had multiple issues before they had TB or as a result of TB. They have this problem, but they also lose employment at times, they fall into the poverty bracket, there is a huge stigma around the disease, and then there is the gender dimension: men have different consequences, but women have and face different consequences. There is a great deal of need for counselling to be done here. And counselling is not just about taking care of psychosocial issues but also linking them to health services, other government schemes, and so on. And all this requires that we work alongside biomedical providers. But then there are those that can provide psychosocial care; we also need to bring in community leaders; we also need to bring in peer members, that is, those who have survived TB, and they become champions and provide peer-based counselling. So this is one great example, and this is now happening in India.
Collaboration in TB care
From our own example, we know that, as an academic institution, we are providing support to the government, that is, the Central TB Division, in the form of providing trained psycho-social counsellors, providing training for them, and being able to look at drug-resistant TB as one of the issues. In four states, we are providing psychosocial care and counselling to drug-resistant TB cases. In addition to that, we are also finding that public-private providers are also collaborating in TB care.
Tata Inst. of Social Sciences
The Tata Institute of Social Sciences is a community-engaged university and India's premier social science university. We have four campuses: Mumbai, Hyderabad, Tuljapur, which is a rural campus, and Guhati, in the northeast. This institute started as an institute for the professional training of social workers, but in the last several years we have grown to more than 50 PG programmes, four robust UG programmes, and 18 PhD programmes. And I think this is one of the only universities that has applied social science as its focus, and we have almost seven thousand students at this point in time, along with a school of vocational education. So a very multi-disciplinary social science university