'All work, no independent play' is hurting children's mental health
A new study found that children's mental health is getting worse because they have fewer chances to play and do things on their own. Even though adults want to keep kids safe, they are not letting them be independent, which is making them anxious, sad, and even think about hurting themselves.
Anxiety and depression are becoming more common among children and teenagers in the United States. This is a big problem and has been declared an emergency. There are many reasons why this is happening, but a new study says that one big reason is that children don't have as many chances to play and explore on their own as they used to. Adults want to keep children safe, but they may be making them unhappy by not giving them the freedom they need. This can cause anxiety, depression, and even thoughts of suicide.
Findings, published in the Journal of Pediatrics, suggest that the rise in mental health disorders is attributed to a decline over decades in opportunities for children and teens to play, roam and engage in activities independent of direct oversight and control by adults. Although well intended, adults' drive to guide and protect children and teens has deprived them of the independence they need for mental health, contributing to record levels of anxiety, depression, and suicide among young people.
"Parents today are regularly subject to messages about the dangers that might befall unsupervised children and the value of high achievement in school. But they hear little of the countervailing messages that if children are to grow up well-adjusted, they need ever-increasing opportunities for independent activity, including self-directed play and meaningful contributions to family and community life, which are signs that they are trusted, responsible, and capable. They need to feel they can deal effectively with the real world, not just the world of school," said David F. Bjorklund, Ph.D., co-author and a professor in the Department of Psychology in Florida Atlantic University's Charles E. Schmidt College of Science.
The study also showed that children's freedom to engage in activities that involve some degree of risk and personal responsibility away from adults also has declined over the decades. Risky play, such as climbing high into a tree, helps protect children from developing phobias and reduces future anxiety by boosting self-confidence to deal with emergencies.
Among the many constraints that impact independent activity in children today identified in the study include increased time they spend in school and on schoolwork at home. Between 1950 and 2010, the average length of the school year in the U.S. increased by five weeks. Homework, which was once rare or nonexistent in elementary school, is now common even in kindergarten. Moreover, by 2014, the average time spent in recess (including any recess associated with the lunch period) for elementary schools was just 26.9 minutes a day, and some schools had no recess at all.
"A major category of independent activity, especially for young children, is play," said Bjorklund. "Research, as well as everyday observation, indicates that play is a direct source of children's happiness."
The researchers suggest the increase in school time and pressure to achieve over decades may have impacted mental health not just by detracting from time and opportunity for independent activities but also because fear of academic failure, or fear of insufficient achievement, is a direct source of distress.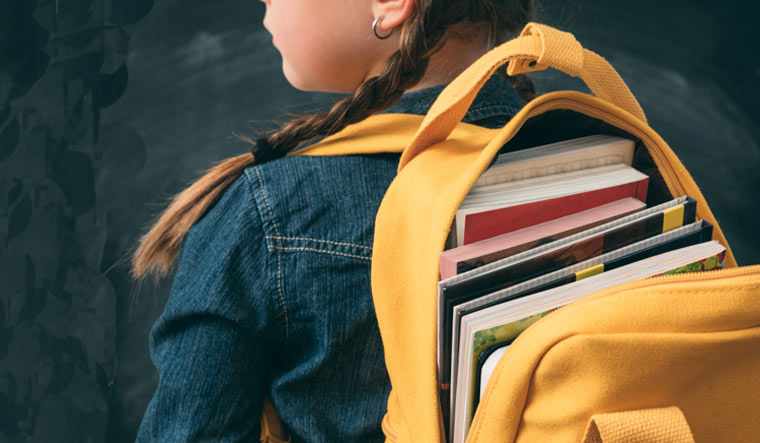 "Unlike other crises, such as the COVID epidemic, this decline in independent activity, and hence, mental wellbeing in children has crept up on us gradually, over decades, so many have barely noticed it," said Bjorklund. "Moreover, unlike other health crises, this one is not the result of a highly contagious virus, but rather the result of good intentions carried too far — intentions to protect children and provide what many believed to be better (interpreted as more) schooling, both in and out of actual schools."
For the study, Bjorklund and co-authors Peter Gray, lead author and a research professor in the Department of Psychology at Boston College; and David F. Lancy, professor emeritus in the College of Humanities and Social Sciences at Utah State University, summarize the large decline over decades in children's opportunities for independent activity; a large decline over the same decades in young people's mental health; effects of independent activity on children's happiness; and effects of independent activity in building long-term psychological resilience.
The article concludes by noting that concern for children's safety and the value of adult guidance needs to be tempered by recognition that, as children grow, they need ever increasing opportunities to manage their own activities independently. The article suggests ways by which this can be accomplished in today's world and ways that pediatricians, family doctors, and public policy makers can help promote such change.
Health 360° Partners With Ap In Healthcare, Health News, ET HealthWorld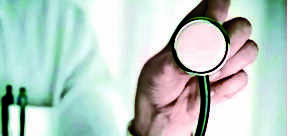 Visakhapatnam: Health 360°, the healthcare division of Australia-based humanitarian group of companies Global 360°, has signed an investment agreement with public entity Andhra Pradesh Medtech Zone Limited (AMTZ). The strategic partnership will help build and develop healthcare facilities in Vizag which will be equipped with world-class facilities and life-saving medical equipment, to be provided by AMTZ.
The first in a series of healthcare projects in the pipeline is a 200-bed greenfield hospital built in two stages with each stage having 100 beds. It is scheduled for completion in mid-2023. The hospital will provide a wide and diverse range of medical specialties and procedures. Health 360° CEO, Dr Guru Yajaman, said: "We are honoured to have AMTZ onboard for this collaboration as we see a valued partner in them. They are one of the leading medical technology manufacturers in the world. This is a massive initiative that is very close to our hearts and consistent with our mission to deliver seamless healthcare experience to the people of India."
Dr Jitendra Sharma, MD and CEO of AMTZ, said: "We are thrilled to announce that AMTZ is committed to working with Health 360° to revolutionise the healthcare industry. This partnership marks the beginning of a new era in the democratisation of medical technology. This would be the first hospital in India to be operated using only 'Made in India' medical equipment."
C3 Introduces Innovative Menstrual Hygiene Kit to Empower Young School Girls, Health News, ET HealthWorld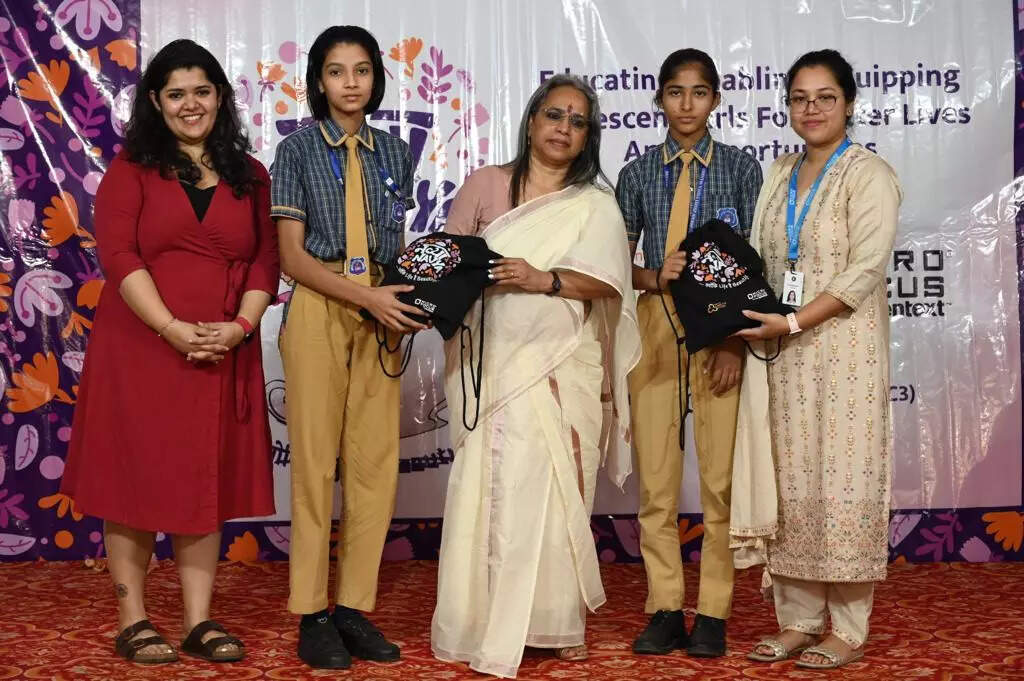 Pataudi, Haryana: To help young girls navigate puberty – which is often a time of significant physical and emotional upheaval – C3 has been working in five schools of Pataudi district, Haryana. The initiative is supported by Open Text, and has been equipping over 1000 adolescent girls with life skills, digital and financial literacy, and information on menstrual health and hygiene.
C3 introduced an unique, first-of-its-kind resource – 'Navya Kits' – to the girls under this intervention. A collection of products and information that would help these young girls understand and manage their periods and dispel myths and taboos surrounding menstruation, these Navya Kits are a cornerstone for adolescent menstrual hygiene. The kits contain six reusable pads (that would last up to 2 years), a hot water bottle for menstrual pain management, a diary with interactive information on menstrual hygiene and taboos, and a detergent bottle that will help the girls wash and re-use their pads. To further supplement wider usage and safe disposal of sanitary napkins, C3 has also begun setting up incinerators in all of the five schools in which the initiative has been running.The Navya kits are also an essential tool for future advocacy around menstrual hygiene, and is something C3 will aim to disseminate through its other adolescent health initiatives as well.
At the launch event, Vandana Nair, Lead, Adolescent and Young People Program at C3, further emphasized the importance of educating young girls about menstrual hygiene, stating that "Menstruation is a natural bodily process that they will likely experience for several decades. By providing them with accurate information and resources, we can help them understand and manage their menstrual cycle and dispel any myths or taboos surrounding menstruation."
Dr Tanaya Narendra, popularly known as Dr Cuterus, an Instagram influencer with over a million followers and author, was also present at the launch, and interacted directly with the young girls to answer their pressing concerns, to encourage them to have open conversations around menstruation, and providing valuable insights on how young girls can maintain their menstrual health. According to Dr. Cuterus, "this initiative by Centre for Catalyzing Change (C3) is absolutely unique, fun, and important for all the adolescent girls between the ages of 11-13. The products in the Navya kit will help young girls be prepared for their first period and also give them the right information in an engaging manner."
Ms. Pushpanjali Saikia, CSR Lead India from Micro Focus now Open Text, reasserted the need to provide girls with all the necessary information to help them achieve both better health and future success. This includes digital literacy, larger emotional and physical wellbeing, and the confidence to seek out better opportunities and better life choices in today's increasingly digitized world.
Government hikes duty on X-ray machine imports to 15 pc from Apr 1, Health News, ET HealthWorld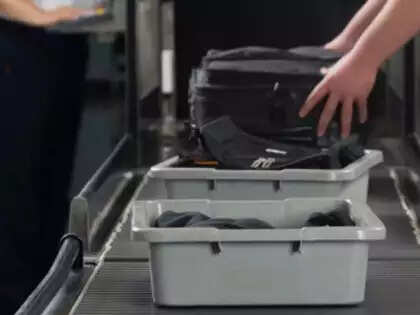 The government has hiked customs duty on import of X-ray machines and non-portable X-ray generators to 15 per cent with effect from April 1. Currently, portable X-ray machines and non-portable X-ray generators and apparatus attract 10 per cent import duty.
The changes in the customs duty rate was brought in as part of the amendments to the Finance Bill, 2023, which was passed by the Lok Sabha last Friday.
The new rates would be effective from April 1, 2023, the amendment said.
AMRG & Associates Senior Partner Rajat Mohan said this is intended to improve barriers to manufacturing in India. "This will encourage 'Make in India' to reduce import dependence in the niche sector," he said.