Amazon Fire Tablet vs iPad: What's the right tablet for you?
When you shop for a tablet, you'll encounter different brands and options. But narrowing these down largely depends on what and who you're shopping for. Whether you choose an Amazon Fire tablet or an Apple iPad in the end, our hope is to help you be completely satisfied with your choice, as this is the start of a beautiful partnership: That between a user and their tablet.
Also: How to turn your old Fire tablet into an Echo Show
These two tablet manufacturers couldn't be more different. Comparing the best Amazon Fire tablets to the best iPads is akin to comparing grapes to blueberries; they're both a type of fruit and could look similar, but the insides offer completely different experiences.
---
You should buy an Apple iPad if…

iPad models compared
| | | | | | | |
| --- | --- | --- | --- | --- | --- | --- |
| iPad models | iPad Pro 12.9-inch | iPad Pro 11-inch | iPad Air | iPad Mini | iPad 10th Gen | iPad 9th Gen |
| Price | | | | | | |
| Storage | 128GB, 256GB, 512GB, 1TB, 2TB | 128GB, 256GB, 512GB, 1TB, 2TB | 64GB, 256GB | 64GB, 256GB | 64GB, 256GB | 64GB, 256GB |
| Display size | 12.9 inches | 11 inches | 10.9 inches | 8.3 inches | 10.9 inches | 10.2 inches |
| Display type | Liquid retina XDR | Liquid retina | Liquid retina | Liquid retina | Liquid retina | Retina |
| Resolution | 2732×2048 | 2388×1668 | 2360×1640 | 2266×1488 | 2360×1640 | 2160×1620 |
| Chip | M2 | M2 | M1 | A15 Bionic chip | A14 Bionic chip | A13 Bionic chip |
| RAM | 8GB-16GB | 8GB-16GB | 8GB | 4GB | 4GB | 3GB |
| Main camera | 12MP, up to 4K video | 12MP, up to 4K video | 12MP, up to 4K video | 12MP, up to 4K video | 12MP, up to 4K video | 8MP, up to 1080p |
| Rear camera | 12MP | 12MP | 12MP | 12MP | 12MP | 12MP |
| Battery life | Up to 10 hours | Up to 10 hours | Up to 10 hours | Up to 10 hours | Up to 10 hours | Up to 10 hours |
| Finishes | Silver, space gray | Silver, space gray | Space gray, starlight, pink, purple, blue | Space gray, starlight, pink, purple | Blue, pink, silver, yellow | Silver, space gray |
1. Your tablet doubles as your computer
Though a tablet tends to be the perfect mix between a phone or a computer, if you're looking for one that offers the power of a small computer with the portability of a tablet, then the iPad is the better choice. The 2022 iPad Pro in particular is the not only the fastest iPad to date, thanks to the M2 chip, but you can also choose from storage options of 125GB, 256GB, 512GB, 1TB or 2TB, and it supports the hover feature of the Apple Pencil (2nd generation). 
Also: How to take notes on your iPad with an Apple Pencil — 3 very simple ways
This upgrade from previous models translates into up to 35% faster graphics performance, letting you edit anything from photos in Photoshop, to videos using DaVinci Resolve. All of these features come with a price tag to match, however, with the price of the iPad Pro starting at $1049. 
Review: iPad Pro (2022)
Though the top Fire tablet model, the Fire HD 10 Plus, only comes with 32GB or 64GB of storage, it can be extended by up to 1TB. Even so, its octa-core 2.0 GHz processor and 4GB of RAM are not as powerful as the iPad Pro's performance.
2. You prefer a more beautiful display
We know Apple makes notoriously beautiful displays, and the iPad lineup is no exception. Though the resolution across all models varies from one to the next, even the smallest model, the iPad Mini, has a higher resolution display, at 2266 x 1640 pixels, than the best Amazon Fire tablet, at 1920 x 1200 pixels. 
Also: The best large-screen tablets money can buy
If you'll be using your tablet to watch movies or videos, and a great resolution retina display is more your preference, any of the iPad models will be a good choice.
3. You enjoy the Apple ecosystem
Having an iPhone doesn't mean you have to get an iPad when you're shopping for a tablet. But having the two can make for a smoother, even more enjoyable experience.  
Also: iPhone or Android slow or buggy? Do this one simple thing every week
When you have more than one Apple device using the same Apple ID, you begin your journey into what Apple likes to call its "ecosystem." Inside, two or more Apple devices interact with you and each other, making for a seamless experience in transferring data from one to the other, like media, and beginning work in one and finishing in the other. 
Though I have my gripes with Apple — ahem, Siri — I admit working seamlessly with my MacBook, iPhone, iPad, and iMac is pretty remarkable. 
Also: How to use Siri to take photos with your iPhone
Taking photos and videos with my iPhone that will be immediately available to edit in my iMac certainly makes for an easier workflow, for example. 
You should buy an Amazon Fire tablet if…
Fire Tablets compared
| | | | | | |
| --- | --- | --- | --- | --- | --- |
| Fire Tablet | Amazon Fire HD 10 Plus | Amazon Fire HD 10 | Amazon Fire HD 8 Plus | Amazon Fire HD 8 | Fire 7 |
| Price | | | | | |
| Storage | 32GB, 64GB, expandable by up to 1TB | 32GB, 64GB, expandable by up to 1TB | 32GB, 64GB, expandable by up to 1TB | 32GB, 64GB, expandable by up to 1TB | 16GB, 32GB, expandable by up to 512GB |
| Display size | 10.1 inches | 10.1 inches | 8 inches | 8 inches | 7 inches |
| Display type | 1080p LCD touch display | 1080p LCD touch display | HD LCD touch display | HD LCD touch display | Standard definition touch display |
| Resolution | 1920×1200 | 1920×1200 | 1280×800 | 1280×800 | 1024×600 |
| Procesor | Octa-core 2.0 GHz | Octa-core 2.0 GHz | Hexa-core 2.0GHz | Hexa-core 2.0GHz | Quad-core 2.0GHz |
| RAM | 4GB | 3GB | 3GB | 2GB | 2GB |
| Main camera | 5MP, up to 720p | 5MP, up to 720p | 5MP, up to 1080p | 2MP, up to 720p | 2MP, up to 720p |
| Rear camera | 2MP | 2MP | 2MP, up to 720p | 2MP, up to 720p | 2MP, up to 720p |
| Battery life | Up to 12 hours | Up to 12 hours | Up to 13 hours | Up to 13 hours | Up to 10 hours |
| Finishes | Slate with soft-touch finish | Black, denim, lavender, olive | Gray | Black, denim, rose | Black, denim, rose |
1. You want wireless charging

If you're a fan of wireless-charging your devices and are looking to do the same with a tablet, I hate to tell you that the iPad has yet to adopt the technology. The Plus lineup of Amazon Fire tablets, however, does support wireless charging. 
Also: The 5 best wireless charging pads: Never fumble with cables again
This includes the Amazon Fire HD 10 Plus and the Fire HD 8 Plus, and you can also buy an accompanying dock for each. And though you can use other compatible Qi wireless chargers, putting your Fire Plus on the dock switches it to Show mode, where you can ask Alexa to make video calls, play a video or music, and deliver the latest weather updates, like you would an Echo Show. 
2. You want a more affordable tablet
The biggest differences in features between the iPad and Fire tablets result in the latter having a significantly lower price than the entire lineup of Apple's iPads, by a lot. The most expensive Fire Tablet, the Fire HD Plus, without lockscreen ads and with the highest internal storage of 64GB is priced at $195, while the most inexpensive iPad, the 9th Generation iPad, starts at $330 (though discounted often). 
Also: Looking for a cheap tablet? Our top picks are under $400
This means that you can get a mid-range Amazon Fire tablet like the HD 8 Plus, for $80, and a simple seven-inch tablet, like the Amazon Fire 7, for only $60.
Do consider, however, that this translates into the Amazon Fire tablets having fewer high-end features, a slower processor, less resolution, lower RAM, and lower-quality cameras.
3. You don't want to worry about kids breaking it
Amazon has a line of dedicated kids tablets that come with one year of Amazon Kids+ content and a kid-friendly case for protection. The Fire tablets also feature a strengthened aluminosilicate glass that makes it considerably harder to break than the iPad's screens.
I can't tell you how many times my kids' Fire tablets have withstood them literally standing on them or stepping on them when they're on the floor, while my iPad's screen was completely shattered after using a cheap keyboard case for a couple months. 
Also: The best tablets for kids, according to actual parents and parenting experts
Sure, you can get your kid a 9th Generation iPad with a protective kids case, but the screen replacement through Apple could end up costing the same as the price of a Fire tablet.
Alternatives to consider

Open to other tablet models aside from the Amazon Fire tablets and iPad? Consider these ZDNET-recommended options:
The Samsung Galaxy Tab S6 Lite is comparable to most Amazon Fire tablets, with a similar price point. 
For more performance power with high portability, the Microsoft Surface Pro 9 is an alternative to a laptop for the price of the iPad Pro 12.9 inches.
More of a mid-range option between the S6 Lite and the Microsoft Surface Pro 9, the Galaxy Tab S8 Ultra has a beautiful AMOLED display and comes with an S Pen. 
Official status & exit permit, but above all, dignity
Guwahati: For a 37-year-old mother of three from Myanmar, the refugee life in India is proving to be even harder than she had imagined. The loss of her native land and relocating to an unfamiliar environment in New Delhi has sent a volley of challenges her way.
Her three sons — twins aged 10 years, and a younger one aged 7 — are struggling to adjust at their new school, encountering bullies, lagging in academics, and not finding support from teachers, she has alleged.
An active member of the protests in Myanmar following the 2021 military coup, she can no longer return home, but isn't eager to stay in India either. She wants to take her children to the Netherlands, where her husband is based. But like many of her compatriots in Delhi, she says she is struggling to get her hands on the document that will allow her to leave for a third country from here — an exit permit.
According to the United Nations High Commission for Refugees (UNHCR) website, as of 31 January, 2022, over 46,000 refugees and asylum-seekers are registered with UNHCR India, mainly from Myanmar and Afghanistan.
"I wish for my family to be reunited but it seems difficult," she said. "While refugees from Somalia and Afghanistan are given exit permits, Myanmar nationals are denied the same."
And while she waits, she worries about her children "growing up with trauma".
"At the community park, some children threw stones at my kids and punctured their football. I don't have enough money, but bought one because they were crying for it," she said, narrating her experience since moving to Delhi in November 2021. "I tried speaking to the local residents, but they said the children are unruly and advised us not to go to the park. One day, two older boys slapped my youngest son. My kids came home crying. When I go to the playground with them, the bullies run away."
Under the temporary asylum-seeker certificate from UNHCR India, her children have the permission to study in the country and were admitted to a government school in June last year.
"They are bullied and slapped in class, too. The teachers say their names would be struck off if they fail to learn Hindi. They don't care that my children cannot speak either Hindi or English," she claimed, explaining how her children faced a two-year education gap following the pandemic and the coup.
She was among the tide of Myanmarese that arrived in India from different parts of the country  following the military coup. While she is from Kalay in Myanmar's Sagaing Division, the others around her are from Chin State and Magwe Division.
A rights activist from Myanmar, who wished to not be named, estimated that there are over 500 old asylum-seekers and over 1,000 new refugees in New Delhi, most of whom came to India following the military coup, belonging to different ethnic communities, including the Chin, Bamar, Kachin, Kuki and Zomi.
Interaction among them, she said, is "limited" since they all speak different dialects.
The majority of Chin refugees have found shelter in Mizoram due to strong ethnic and familial ties that exist between communities residing on both sides of the Tiau River, which marks the border between India and Myanmar. According to Mizoram government data, the northeastern state currently hosts over 35,000 refugees from Myanmar.
Speaking to ThePrint, Salai Dokhar, founder of India for Myanmar, an independent grassroots advocacy movement, said that refugees in Delhi are not getting "enough humanitarian support from the UNHCR".
"Myanmar refugees in Delhi are facing a lot of hardship — lack of jobs, education and opportunities for children, challenges in availing healthcare and other services. The new asylum-seekers are under consideration, but the ones who have been living in India for quite some time are still awaiting their exit permits to take shelter in a third country," he said.
"The refugees have also reported cases of discrimination to the UNHCR, but their pleas have been disregarded. The Indian government and UNHCR should try to understand their plight, and start the case interviews for new asylum-seekers at the earliest," he added
In March 2021, the Ministry of Home Affairs noted that India is not a signatory to the 1951 UN Convention relating to the status of refugees and its 1967 Protocol. It said state governments and Union territory administrations have no power to grant 'refugee' status to any foreigner.
However, it mentioned a Standard Operating Procedure (SoP) issued in 2011 by the central government, and amended in 2019, which must be followed by law enforcement agencies while dealing with foreign nationals who claim to be refugees, adding that in deserving cases, Long Term Visas (LTVs) may be granted by the central government.
ThePrint reached Ministry of Home Affairs spokesperson Raj Kumar for an update on exit permits for Myanmar refugees. He said he had no information on the matter.
---
Also read: Junta conducts multiple air strikes in Thantlang, two Chin fighters killed in fresh offensive
---
Living with trauma — past and present
Following the Myanmar military's decision to seize power on 1 February 2021 — a day before the parliament was due to swear in democratically-elected members after 2020's election — large-scale protests broke out across the country.
The 37-year-old was among the hundreds of civilians who went on strikes against the Tatmadaw (Myanmar military). She was part of a civil society organisation in Kalay, leading demonstrations around town.
She entrusted her children to her parents' care and joined fellow activists in anti-junta protests and constructing barracks for their safety. To avoid the military's attention, she, like many others, would move around in slippers and house dresses when planning strikes.
"We marched the streets of Kalay every day. I left home on 2 February 2021, since the military knew the names of activists and were looking for us. On 1 March, Kalay had its first martyr — a college student. The (military) junta announced martial law soon after," she said.
The military was drawing closer each day, conducting house-to-house searches in various districts and making arrests. Reports had emerged of people being killed in both Mandalay and Yangon. Amid the chaos, the Kalay activists found refuge in one of the barracks they had constructed, managing to evade arrest and survive firings for almost a month.
"The demonstrations did not stop. I remember hiding at Taungphila village one day for many hours… but on 28 March, the military found us. It was just after one of our anti-junta strikes," she said. "They opened fire at the barrack. My friend was shot in the chest by a sniper right in front of me. I carried her to the hospital, but they couldn't save her. She died within five minutes of being shot."
As the news spread across the country and the name of their organisation was widely reported, she knew it was time to leave Myanmar. After attending her friend's funeral, she planned her escape to India along with her children.
In April 2021, she and her sons crossed the Tiau river. They lived in a friend's industrial unit in Aizawl for 7 months before deciding to move to Delhi.
Currently, she offers online consultations to a Myanmar civil society organisation for a small fee.
Another 25-year-old refugee from Kalay, who works in a factory making mobile chargers in West Delhi's Asalpur area, told ThePrint that she had faced racial discrimination because she "does not look Indian".
She had moved to the capital in 2013 to join her husband in Janakpuri. He had left Myanmar in 2010 to "seek international protection" and because of "lack of development" under the military regime.
Myanmar was ruled by the armed forces from 1962 until 2011. The military junta was officially dissolved in 2011 and a new civilian government was established under former army bureaucrat Thein Sein as president. A number of political and social reforms were implemented during the transition period.
Awaiting exit permits, demanding respect
Most Myanmarese refugees in Delhi are awaiting their exit permits to a third country, the necessary approval from the government before any refugee is allowed to leave the country. It can be obtained from the Foreigners Registration Office (FRO) upon submitting an application.
Exit permits were also among the demands raised as the Myanmarese community in India staged a protest at Delhi's Jantar Mantar this January.
In September 2022, the Union government had refused exit permit to Senoara Begum of Myanmar, and her three minor children living in Delhi. Senoara is among the few Myanmar refugees who had approached Delhi High Court last year seeking directions from the court to the central government and the ministry of external affairs (MEA) to issue exit permits.
In an affidavit, the central government, according to an ANI report, had said it has credible inputs from security agencies, regarding "illegal Rohingya migrants currently staying in India, of having links with terror organisations", and if someone was an illegal foreigner, then after checking the nationality and due consultation with the MEA, the person should be deported to his country of origin.
Under the UNHCR, refugees and asylum seekers can avail 'complimentary pathways' that provide admission and lawful stays in a third country where their international protection needs are met. These pathways include family reunification, humanitarian visas, third country employment and educational programmes and special humanitarian schemes to provide community-based and individual sponsorship visas to refugees.
However, the uncertainty around an applicant's official 'refugee status' makes the process complicated.
The refugees from different ethnicities of Myanmar who have sought shelter in the Northeastern states are required to travel to Delhi, if they wish to qualify for refugee protection under UNHCR, said a human rights activist in Manipur who did not wish to be named.
"Considering the distance and expenses, many cannot afford to shift to the national capital and most of them don't have travel documents. So, they continue to live with their kin in Mizoram or Manipur at rented homes or temporary shelters. Those who moved to Delhi find themselves battling greater hardships today. It's not easy to get a job, and if they do find one, it's long hours and little salary. They don't know Hindi, and that adds to the problem," the activist said.
A 57-year-old from Myanmar, who has been living with his family in New Delhi since 2011, has been hoping to migrate to Australia, where his relatives live. Having worked as a daily wager in Myanmar, the father of two had come to India to escape the turmoil in his country and find better opportunities.
From Myanmar's Tedim township in Chin State, he has since been working as a housekeeping staffer in a Delhi mall. He struggles to speak Hindi, but can follow a few basic commands. "We look different, we are uneducated, and we don't know the language. Sometimes I want to fight back when my colleagues bully me, but I keep calm, knowing the consequences," he said.
His daughters, who can speak both English and Hindi, dropped out of school in 2021 after securing Australian visas to prepare for their journey ahead. They were in Class 12 and Class 10 at the time. The FRO, however, did not give them exit permits, he said.
The family of four living in Uttam Nagar has just enough to get by. While his daughters work as housekeepers at a guest house in Gurugram, his wife is a tailor, catering to the community of refugees in New Delhi.
Compared to the new asylum-seekers, though, he has an advantage — a 'smart identity card' under UNHCR — a card with multiple wallets that can be used by different agencies to assist refugees in sectors like health, education and others.
The mother of three in Vikaspuri said the new refugees also need a smartcard to avail the benefits, especially livelihood training, financial help and resources.
"Things are expensive in Delhi. We are paying around Rs 10,000 monthly for rent and water and electricity bills. I have to buy notebooks for my children and daily essentials," she said, adding that her husband sends money whenever possible, but it has not been sufficient to cover living expenses and her children's tuition fees.
Then there's the language barrier. "While some shopkeepers are nice, others refuse to speak English. In the streets, strange men pass comments in a language I can't understand. Some make obscene gestures," she said. Her demand, she added, is protection for refugees like her on humanitarian grounds.
"I am in depression, worried about my children. All I want is to be treated with respect and dignity," she added.
(Edited by Zinnia Ray Chaudhuri)
---
Also read: Myanmar refugees demand permission to migrate. Mizo group leads from front
---
Chatgpt: How ChatGPT Bug exposed more than just users' chat history, including credit card details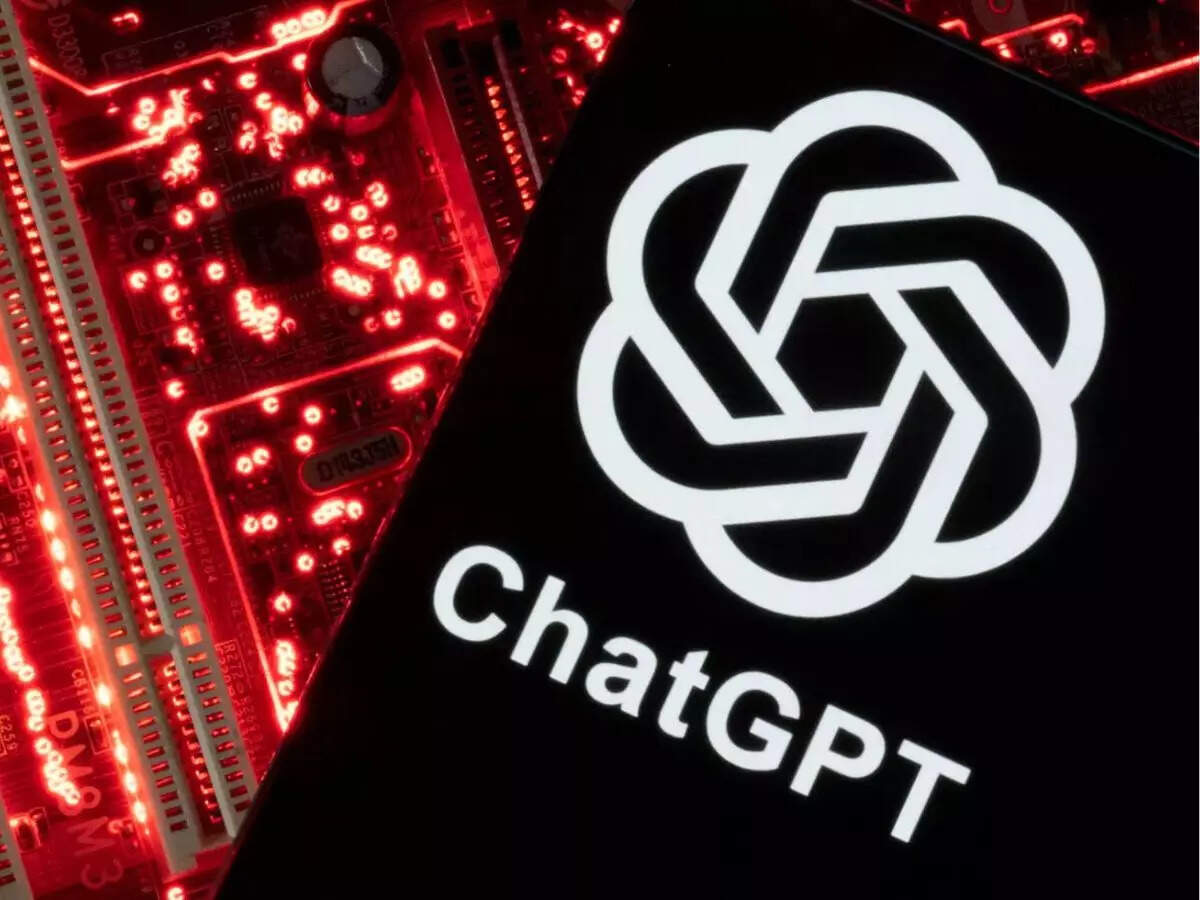 The information that the ChatGPT bug exposed during an outage earlier this week was more than just chat history. On March 20, Microsoft-backed OpenAI temporarily disabled ChatGPT earlier to fix a bug that allowed some users to see the titles of other users' chat history on the popular AI chatbot. Now in an update the company has said that the bug may have been exposed more, this includes some personal data of ChatGPT Plus subscribers, including their payment information.
The payment information that was leaked
"Upon deeper investigation, we also discovered that the same bug may have caused the unintentional visibility of payment-related information of 1.2% of the ChatGPT Plus subscribers who were active during a specific nine-hour window. In the hours before we took ChatGPT offline on Monday, it was possible for some users to see another active user's first and last name, email address, payment address, the last four digits (only) of a credit card number, and credit card expiration date. Full credit card numbers were not exposed at any time," OpenAI said in the update.
It further added that it has reached out to notify affected users that their payment information may have been exposed. It also claimed that there is no ongoing risk to users' data.
What caused the bug
In a tweet on March 22, OpenAI CEO Sam Altman said a significant issue in ChatGPT was the result of a "bug in an open source library." It said that the "bug was discovered in the Redis client open-source library" that OpenAI uses to cache user information in its server.
The company, however, did not reveal the exact number of people impacted by the big. This technical glitch surely does mean that users need to be cautious of AI tools, including chatbots. Most AI tools are still in beta phase, also with the sudden sharp rise in the number of AI tools in the market, it is not really clear/certain that how many of them have been tested properly as well as come with the due security checks.
Sony announces a discount on its PlayStation 5. Here's all you need to know
Sony has announced a summer promotional offer for the PlayStation 5, where buyers can get a discount of ₹5,000 on all variants of the console. The offer comes after a brief hiatus, with the PS5 now available for purchase across multiple online channels in the country. Initially launched for pre-orders, Sony is now enticing customers with this special discount.