As Covid cases spike, Centre asks these six states to keep a strict vigil | Latest News India
As India recorded a rise in daily coronavirus Covid-19 cases, the Union government asked the six most-affected states to follow a risk assessment-based approach to prevent and contain the spread of virus, citing a possible localised spread of the virus.
"There are a few states which are reporting higher numbers of cases indicating possible localised spread of infection," Union health secretary Rajesh Bhushan said in a letter to Maharashtra, Gujarat, Telangana, Tamil Nadu, Kerala and Karnataka.
Bhushan advised these states to examine the situation of Covid-19 at micro-level and maintain focus on implementation of necessary measures for prompt and effective management of the disease, duly ensuring effective compliance with various advisories issued by the Ministry of Health.
While India, he noted, has observed a significant decline in the number of Covid-19 cases during the past few months, a fresh spike has been witnessed in certain parts of the country.
The top health official stressed the need to monitor emerging clusters of new Covid-19 cases, influenza-like illness and severe acute respiratory infection (SARI) cases in all health facilities. Bhushan also advised that monitoring can be done through dedicated fever clinics on a regular basis for detecting early warning signals of the spread of infection.
He also stressed on genomic sequencing for prescribed samples of international passengers, collection of samples from sentinel sites (identified health facilities), and local clusters of cases, proactive promotion to increase administration of precaution dose for all eligible beneficiaries and following Covid-appropriate behaviour particularly in enclosed spaces and in crowded spaces.
"It is essential that the state must maintain a strict watch and take pre-emptive action if required in any areas of concern to control emerging spread of infection," Bhushan said.
In the week ending March 15, Maharashtra reported an increase in weekly cases to 668 from 355 the previous week, with the state reporting a positivity rate of 1.92 per cent. Gujarat, he said, reported a positivity rate of 1.11 per cent in the week ending March 15, with 279 fresh cases.
Telangana reported a rise from 132 Covid cases in the week ending March 8 to 267 in the week ending March 15, while Tamil Nadu reported an increase from 170 to 258 cases in the respective weeks, according to the letter.
Kerala and Karnataka reported a positivity rate of 2.64 per cent and 2.77 per cent respectively in the week ending March 15.
'Aap ne meri jholi bhar di…'- a rare expression of gratitude by Padma Shri awardee Hirbai to PM Modi | WATCH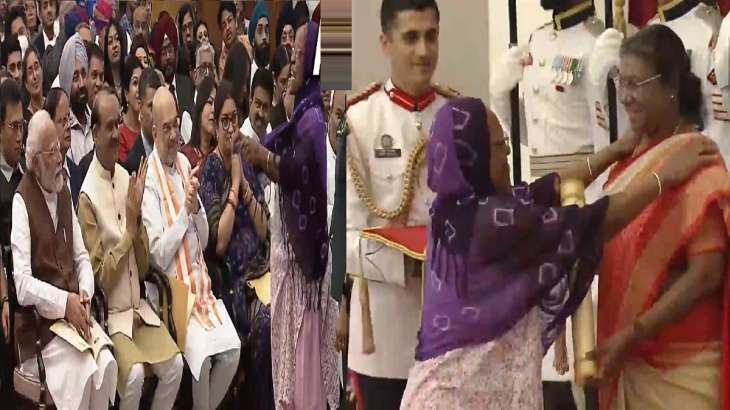 Padma award distribution: Social worker Hirbai Ibrahim Lobi, 70, was conferred with the Padma Shri award by President Droupadi Murmu for her contribution to uplifting the lives of the tribal community on Wednesday.
Lobi, known for bringing social reforms and initiatives to empower women in Siddi tribal community in Gujarat, won the hearts of people with her gesture at the award distribution ceremony held at the President's House in New Delhi.
In a video, she was seen stopped while walking to get the award. Lobi briefly stopped near the first row where Prime Minister Narendra Modi, Home Minister Amit Shah, Lok Sabha Speaker Om Birla and several union ministers were seated. While speaking bravely mid-event, she praised PM Modi for his noble work for the tribals. In a rare expression of blessing, she stretched her dupatta showing affection and gratitude towards PM Modi.
She was heard saying, "'Mere pyare Narendra Bhai aapne meri jholi khusiyon se bhar di" (My dear brother Narendra, you filled my 'bag' with happiness). The hall echoed with clapping for her emotional gesture. 

 

Hard work is key: Lobi

"…Work hard and you will get its fruits…Narendra Modi and Raj Bhavan gave me wealth…" She said after recieving the award.
When she was speaking, PM Modi listened to her with folded hands and expressed his reverence for the elderly woman. 
Expressed blessings to President
In another incident, she expressed her love and blessings for President by placing both her hands on the shoulders of Murmu to convey her blessings. Lobi expressed her special affection for the President because Murmu is India's first woman President from the tribal community. 
Padma Awards 2023
For the year 2023, President Droupadi Murmu had approved the conferment of 106 Padma Awards including 3 duo cases (in a duo case, the Award is counted as one). The list comprises 6 Padma Vibhushan, 9 Padma Bhushan and 91 Padma Shri Awards. Nine of the awardees are women and there are seven posthumous awardees.
ALSO READ: Padma Awards 2023: Raveena Tandon, MM Keeravani and Zakir Hussain honoured with awards
Padma Awards – one of the highest civilian Awards of the country are conferred in three categories, namely, Padma Vibhushan, Padma Bhushan and Padma Shri. The awards are given in various disciplines and fields of activities such as social work, public affairs, science and engineering, trade and industry, medicine, literature and education, sports and civil service. 'Padma Vibhushan' is awarded for exceptional and distinguished service; 'Padma Bhushan' for distinguished service of high order and 'Padma Shri' for distinguished service in any field. The awards are announced on the occasion of Republic Day every year. The awards are conferred by the President of India at ceremonial functions which are held at Rashtrapati Bhawan usually around March or April every year.
HT This Day: March 23, 1944 — Japanese cross into Assam | Latest News India
In their counter-offensive across the river Chindwin, the Japanese raiding columns have continued to move to the west in the wild and mountainous district of the Somra Hills tracts. At one or two places they have crossed the frontier into Manipur State, states an Allied war communique. At some points they are in contact with our advanced patrols. In the Chin Hills area, part of our forces have moved north from their most advanced positions to deal with the Japanese outflanking movements north of Tiddim.
On the North Burma front, the Chinese 22nd Division continue their steady drive southward from the Hakawng Valley to the Mogaung Valley and forward elements are fighting along the road south of the highest point can me pass over Jambu Bum. One Japanese prisoner and two anti-tank guns were captured on Jambu Bum, says an Allied war communique.
During operations in this area our troops made a small-scale attack near Palam on March 20 in which a few prisoners and some equipment were taken. Further to the north our patrols have been active and have inflicted casualties on the enemy. An attack was made on one Japanese position in which the enemy were driven out.
In the Kaladan Valley there has been a quiet 24 hours.
JAP ATTACK REPULSED
On March 21, the Japanese made a comparatively heavy attack on our positions in the area of the tunnels on the Maungdaw-Buthidaung Road. This attack was repulsed and our positions remained intact. On the following night the enemy made two attacks on other positions further to the south which were beaten off.
To the south of Buthidaung our troops have captured a small hill feature.
Heavy and medium bombers of the Strategic Air Force, Eastern Air Command, on the night of March 21-22 attacked Prome and other targets in, South and Central Burma. The night before, heavy bombers attacked Martaban and Moulmein.
Dive-bombers, fighter-bombers and fighters of the Tactical Air Force, on March 21, attacked objectives in the Chin Hills, Chindwin Valley, Arakan Mayu and Kaladan areas. Main targets were enemy positions and communications.
Long-range fighters on March 20 and 21 maintained their offensive against communications. In one attack, locomotive and rolling stock exploded, while another locomotive's boilers blew up and a third was badly damaged.
Escorted medium bombers have destroyed the Meza Road bridge and knocked out part of the railway bridge.
From all these operations no Allied aircraft is missing.
Railways lowers fare of AC-3 tier economy ticket; passengers to get refund on pre-booked tickets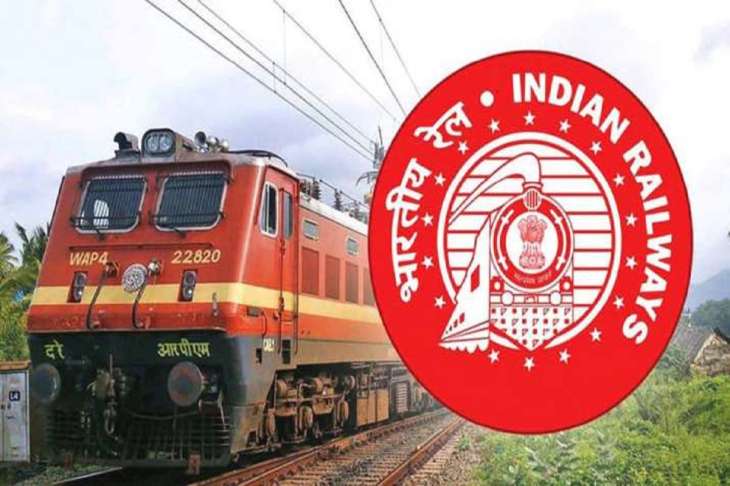 The Indian Railways has issued an order to reduce the price of AC-3 tier economy class tickets. According to the railway ministry, the reduced price will be effective from Wednesday, March 22. Along with this, bedding will be made available as before.
According to railway officials, passengers who have booked tickets online and over the counter will be given a refund of the extra amount for the pre-booked tickets.
As per the order, the fare for a 3-tier economy class ticket, which had been made equal to the fare of an AC-3 tier ticket through a circular issued last year, has been reduced.
Less fare than 3AC
Three-tier economy coaches were introduced by the Railway Board to provide the 'Best and Cheapest AC travel' service. The fare of these coaches is 6-7 per cent less than the usual AC 3 tier.
According to officials, while an AC 3 tier coach has 72 berths, AC 3 tier economy has 80 berths. The Railways earned Rs 231 crore from the AC-3 tier economy class in the first year of its introduction.
According to data, during April-August, 2022, 15 lakh people travelled in these coaches, generating earnings of Rs 177 crore.
(With inputs from agency)
Also Read: Another pee-gate incident: Drunk TTE urinates on sleeping woman in train, detained by GRP