Brahmapuram waste crisis: Filmmaker Aashiq Abu takes a dig at government | Entertainment News
Director Aashiq Abu who is busy with his upcoming film 'Neelavelicham' starring Tovino Thomas has reacted strongly to the Brahmapuram waste treatment plant issue in Kochi. Taking an apparent dig at the government and the Kochi corporation for the waste mismanagement at the plant, the filmmaker shared Manuel Roni's (an Instagram user) sarcastic post in which he claimed that the issue was not as serious as was being portrayed. It also said the allegations against the authorities were being made to paint the government in bad light.
Aashiq has also posted another sarcastic note shared by Manuel in the past regarding the demonetisation issue, when the BJP-led Central government had downplayed the effect of the move. Aashiq Abu has often taken a strong stand, especially on women-related issues in the past. He was also among the few directors who had stood in solidarity to the students of K R Narayanan National Institute of Visual Science and Arts in Kottayam, who raised caste discrimination allegations against the institute's director.
When the unexpected fire broke out at the Brahmapuram waste treatment plant, many people accused celebrities for staying silent on the issue. However, Mammootty and Mohanlal recently came down heavily against the waste mismanagement at the plant after the situation in Kochi turned worse.
Actor Innocent was part of my father's close circle, remembers Vineeth Sreenivasan | Entertainment News
Actor Innocent, who passed away in Kochi on Sunday night, was well-loved among his peers in the film industry. Taking to social media, popular actor Salim Kumar expressed grief on the death of the veteran actor. However, he added that Innocent had just gone away for a film shoot somewhere far away.
"I don't believe he is no more. Rather, I'd like to think that he has gone somewhere far away for a film shoot. I am also part of that film, but my chance is yet to come. It has to come one day. Meanwhile, it hurts me that Innocent's name won't appear on my phone log anymore, like it used to twice every month," he wrote.
Meanwhile, Vineeth Sreenivasan remembers how actor Innocent was part of his father's film circle as a child.
"Actor Innocent was an inevitable part of my father's circle during my childhood. He has made me laugh through his storytelling and jokes. I have heard the story about how he sold Alice aunty's (Innocent's wife) gold bangle and handed over the money to my father to go to Thalassery. This was prior to my parents' wedding. There are so many artists who made us laugh and think like him, standing there on the other shore. The loss is only ours," he wrote.
tonymontana's viewings (Updated) | SATYAMSHOT

Everything Everywhere All at Once:
The inanity, insanity, and all-round madness erupts within minutes of this film: a multiverse concept that takes new cinematic plunges. Some sequences are downright brilliant, some test your patience. A few sequences are hyper-paced while some are drawn out. It's moody and chaotic and unleashed, and if the phrase 'bipolar' had to be attributed to something, it has to be this. Pretty daring in the way it disregards standard filmmaking templates and audience expectations. Deserves a watch. Unlike anything you'll ever see. All in all — this is what cinema is supposed to be.

*******************************************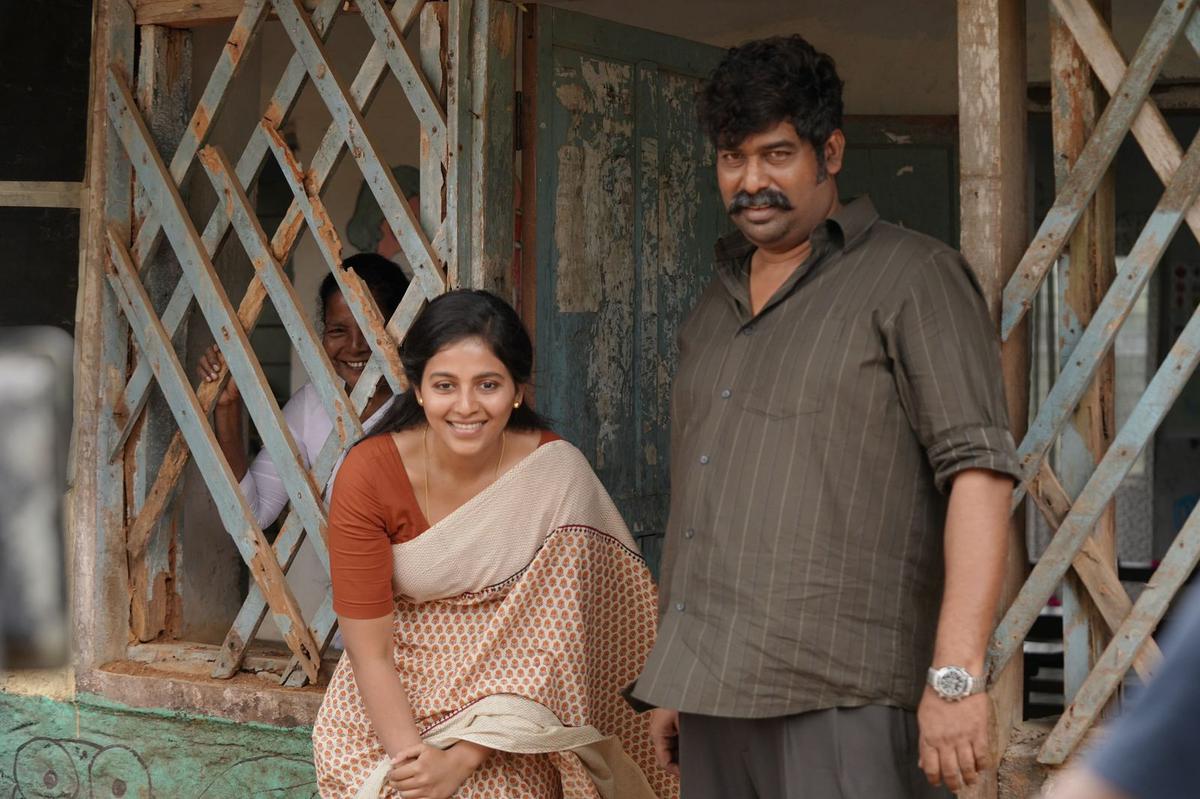 Iratta:
I find myself picking another Malayalam film for casual viewing after Netflix recommended me this based on my viewing habits. I knew the detailing would be spot on as expected from many a film from this language n industry, bit I didn't brace myself for a stunning performance from Joju George in a dual role: that of a unruly cop and his twin brother — both in the force. (more…)
A tribute to the inimitable actor
Actor Innocent breathed life into many memorable characters, that left Malayalis across the world in splits, is not more. Now he will live through the innumerable roles he played for over 600 films in a career spanning over 40 years.
His unique body language and the inimitable Irinjalakuda dialect made him stand apart. His characters in the films directed by Sathyan Anthikadu, Fazil, Priyadashan and Siddique-Lal still are very popular.
Here we list the Top 10 roles that defined Innocent the actor and comedian.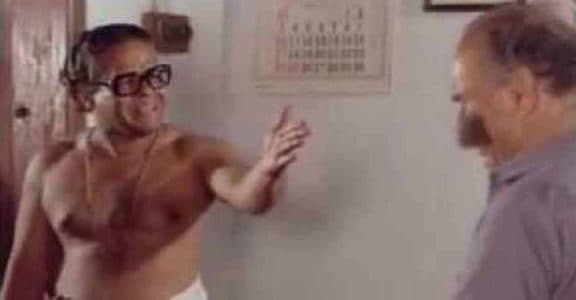 1. Shankarankutty Menon: In the 1989 movie 'Mazhavilkavadi', Innocent played an unusual negative role as Kalarickel Kizhakamthudiyil Shankarankutty Menon, a father who opposes his daughter's (Sithara) romantic relationship with Jayaram's character. For his exceptional performance, Innocent won the Kerala State Film Award for Best Supporting Actor that year. Notably, Menon's character also suffers from a compulsive obsession to assault those who disobey him. This movie stands out as one of the few in Innocent's career where he portrayed a negative role.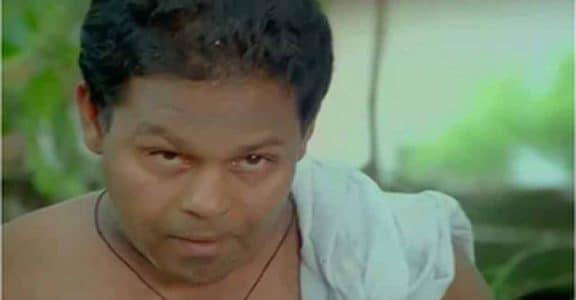 2. Mannar Mathai: Innocent's performance as Mannar Mathai in the comedy movie 'Ramji Rao Speaking' was one of his most highly praised performances. His portrayal of Mannar Mathai was one of the highlights of the movie. Mannar Mathai runs a struggling theatre troupe and is often forgetful, but he is portrayed as someone who is very passionate about theatre and takes great pride in running his troupe. Innocent's unique mannerisms and his ability to bring out the emotional nuances of the character won him accolades from the audience.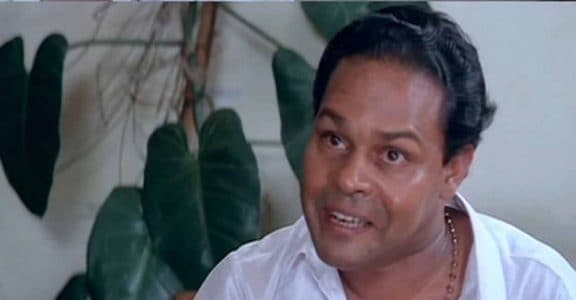 3. Lazar Muthalali: Innocent was highly appreciated for his role as 'Lazar Muthalali' in the 1991 movie 'Keli', directed by Bharathan. Lazar is a corrupt businessman and politician who uses his influence and wealth to get what he wants. Despite being predominantly known as a comedian, Innocent managed to skillfully bring out the essence of the character. His portrayal of Lazar Muthalali stood out for its realism and depth, capturing the complex nature of the character.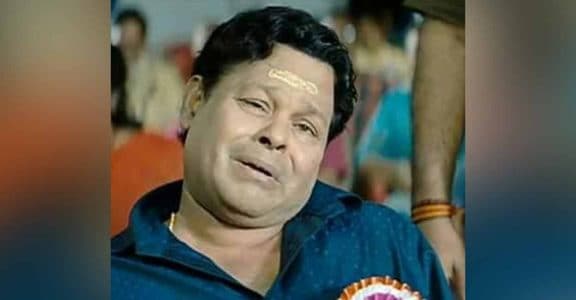 4. Vasu Menon: In Ranjith's 'Pranchiettan and the Saint', Innocent's Vasu Menon is someone who often gets Pranchiettan, played by Mammootty, into trouble by making false promises. Vasu Menon is depicted as a person who wants to impress others by making grandiose claims. He promises a Padma award to Pranchi, and makes the local businessman stand in an election to the trade body. But just s his tall claims he fails miserably. Innocent is in his elements as Vasu Menon, his Thrissur accent and effortless comedic timing breathe life into a character, and made it more relatable. Despite the negative impact of his actions on Pranchiettan, Vasu Menon remains a well-loved character in the movie.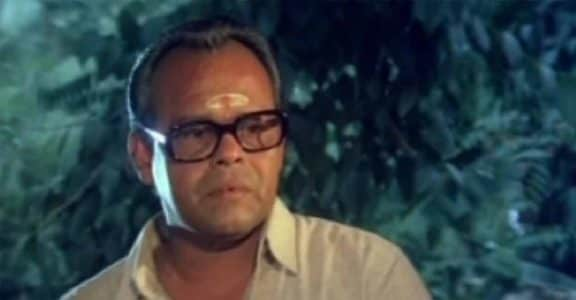 5. Warrier: Though 'Devasuram', directed by the late I V Sasi, depicted the alpha male clash between two feudal families,
Innocent's 'Warrier' stood out as the perfect foil to Mohanlal's spoiled heir. His character is remembered for his light-hearted demeanour, which is a total contrast to the more serious themes of the movie. Warrier plays a pivotal role in the development of Neelakandan's character.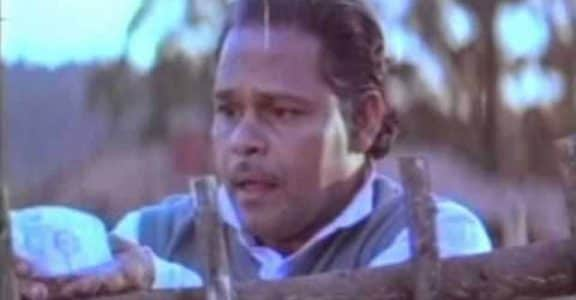 6. Kittunni: In the 1991 iconic movie 'Kilukkam', by Priyadarshan, Innocent's character Kittunni works as a long-suffering butler. Kittunni works for the retired judge played by Thilakan. Kittunni is trustworthy, innocent, and gullible. The scene where he is tricked into believing that he has won a bumper lottery is evergreen. Malayalis still repeat his dialogues in the film. Kittunni continues to be a beloved character among fans of Innocent's work.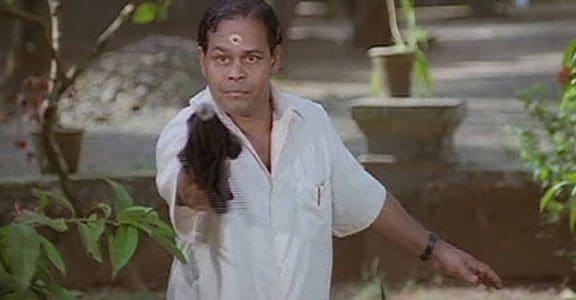 7. Unnithan: Innocent's portrayal of Unnithan in 'Manichitrathazhu' is an example of his perfect comedic timing and natural acting skills. Unnithan and his wife Bhasura are a funny and entertaining couple who add a touch of lightness to the movie's suspenseful plot. Innocent's chemistry with K P A C Lalitha is particularly noteworthy, and their scenes together are some of the most memorable instants in the movie.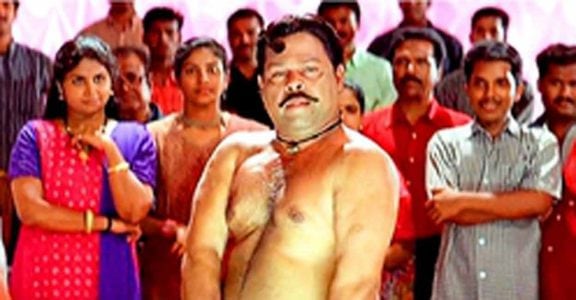 8. Ponjikkara Keshavan: Ponjikkara Keshavan in 'Kalyanaraman' is considered one of Innocent's best performances in Malayalam cinema. Keshavan is an eccentric character who is known for his quirky behaviour and out-of-context one-liners. Innocent's portrayal of Ponjikkara and his antics are some of the movie's main highlights.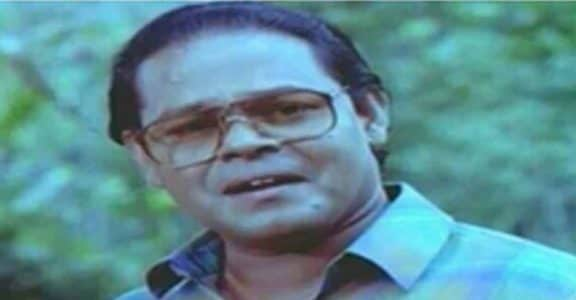 9. Swaminathan: Innocent's Swaminathan in 'Godfather' was a testament to his versatility as an actor. He managed to find the right balance between comedy and drama, and his portrayal of the character added an important layer to the movie's plot. His performance was well-received by the audiences, and it helped to establish him as one of the most talented actors in Malayalam cinema. He managed to bring out the emotional depth of the character, particularly in the combination scenes with K P A C Lalitha.
10. Chacko Mappila: In 'Manasinakkare', directed by Sathyan Anthikad, Innocent portrays an alcohol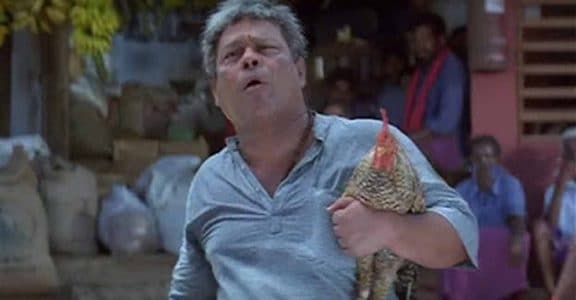 addict, but loving father Chacko Mappila. His drinking habit is a source of tension between him and his son, played by Jayaram, who tries to persuade him to kick the bottle. Chacko, on the other hand, believes that he can handle his drinks. The movie uses his drinking as a plot point to explore the complex relationship between father and son and the importance of family in times of crisis.