Covid vaccine efficacy may depend on your sleep cycle: Research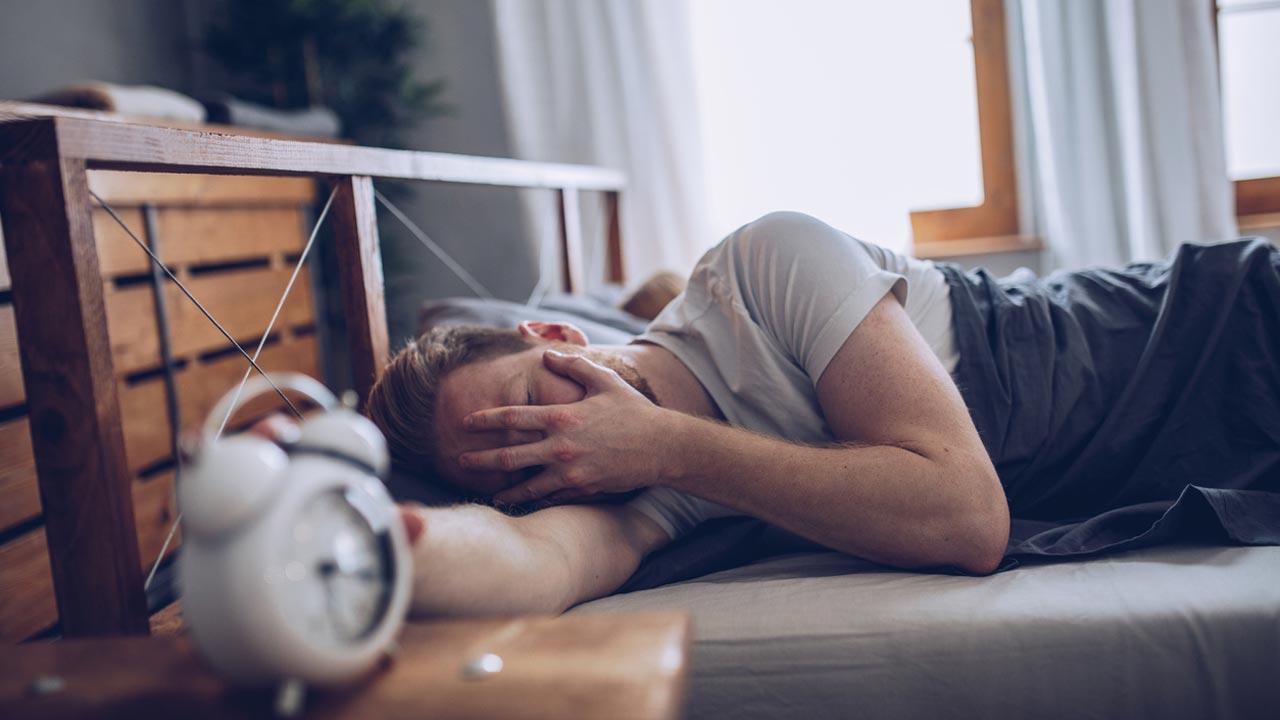 A new research, which stresses the importance of sleep in the vaccination effort, has found that people with less than six hours of sleep per night in the days surrounding Covid-19 vaccination can have a weakened antibody response. A team led by researchers at the University of Chicago and the French National Institute of Health and Medical Research (Inserm) conducted a meta-analysis which examined the impact of sleep duration on vaccination against viral illnesses such as influenza and hepatitis.
Using the results they compared it to known data on the antibody response to the Pfizer-BioNTech Covid-19 vaccine. They found that the weakened antibody response in those with shortened sleep was so profound, it was similar to the decline in Covid-19 antibodies two months following the vaccination.
The findings, published in the journal Current Biology, indicates that efforts to promote healthy sleep duration ahead of an immunisation could be an easy way to improve vaccine effectiveness. "Interestingly, we saw the same outcomes in both influenza, which is a respiratory virus, and hepatitis, which affects the liver, suggesting that this effect could extend to all kinds of viruses, including coronaviruses like SARS-CoV-2," said Karine Spiegel, a research scientist at Inserm.
"Overall, we see these results as a call to action." The researchers also examined the data by sex, since women typically have a stronger vaccination response than men. They found that while the association was strong for men, it was weaker and not statistically significant for women. They argue this was likely due to the fact that none of the studies in women accounted for variations in sex hormone levels by menstrual cycle, use of contraceptives and menopausal status, which are known to affect immune function.
"The link between sleep and vaccine effectiveness could be a major concern for people with irregular work schedules, especially for shift workers who typically have reduced sleep duration," said Eve Van Cauter, Professor of Medicine at University of Chicago. "This is something people should consider planning around, to ensure that they are getting enough sleep in the week before and after their vaccines," Van Cauter added.
Also Read: Covid-19: Mumbai reports 206 per cent increase in active cases in 14 days in March
This story has been sourced from a third party syndicated feed, agencies. Mid-day accepts no responsibility or liability for its dependability, trustworthiness, reliability and data of the text. Mid-day management/mid-day.com reserves the sole right to alter, delete or remove (without notice) the content in its absolute discretion for any reason whatsoever
Adenoiditis: Causes, who is at risk, signs and symptoms, diagnosis, treatment | Health
Adenoiditis is a type of health condition wherein the adenoids (tissue behind the nose and above the throat) gets inflamed and it is common among children and leads to problems like snoring, mouth breathing, recurrent ear infections, decreased hearing, difficulty in breathing, cracked lips, runny nose and bad breath. Adenoiditis occurs when there is inflammation of the adenoid tissue resulting from infection, allergies or irritation from stomach acid as a component of laryngopharyngeal reflux (LPR).
In an interview with HT Lifestyle, Dr Nitty Mathew, Senior Specialist – ENT at Aster CMI Hospital, revealed, "Adenoiditis is usually caused by an infection of adenoids. Adenoids become apparent by 2 years of age and regress in size after 8 years. If these remain swollen for a prolonged time, then they can become problematic."
Highlighting who is at risk of developing adenoiditis, she shared that since adenoids usually shrink by adulthood, children are most susceptible to its infection. They can be more prone to developing adenoiditis if the child is
● Bottle fed
● Breast fed in lying down position
● Have an infection near the nose or throat
● Suffering from an allergy
According to her, the symptoms of adenoiditis include:
● Stuffy and blocked nose
● Snoring
● Sleep apnea
● Cracked lips, dry mouth
● Glue ear
● Ear pain and infections
● Swollen neck glands
She said, "To diagnose adenoiditis, your doctor will conduct a check-up of your child's nose, ears, mouth and throat. In case the symptoms are worse, your doctor may also suggest he/she undergo an X-ray to see degree of enlargement of adenoids and obstruction of nasal airway."
Talking about the side effects of adenoiditis, Dr Nitty Mathew pointed out that the complications of untreated adenoiditis include –
● Runny nose
● Recurrent ear infections, decreased hearing
● Dry mouth, Dental caries
● Speaking with a nasal tone
● Adenoid facies
The health expert added, "Adenoid facies is defined as the open -mouthed appearance in children, associated with a narrow nose, shortened upper lip, narrow palate, high palatal vault and dental crowding." She concluded, "Usually by 8years of age adenoids regress, but keeping good hygiene can prevent repeated infections. Mild symptoms warrants only supportive treatment, but if your doctor suspects any bacterial infection then the child will have to be treated with antibiotics and then kept on nasal sprays to decrease the size of adenoids. In case the medications are not bringing intended relief of symptoms, then a surgery called adenoidectomy to remove the enlarged adenoids will have to be done."
Researchers explain: What causes long Covid breathing problems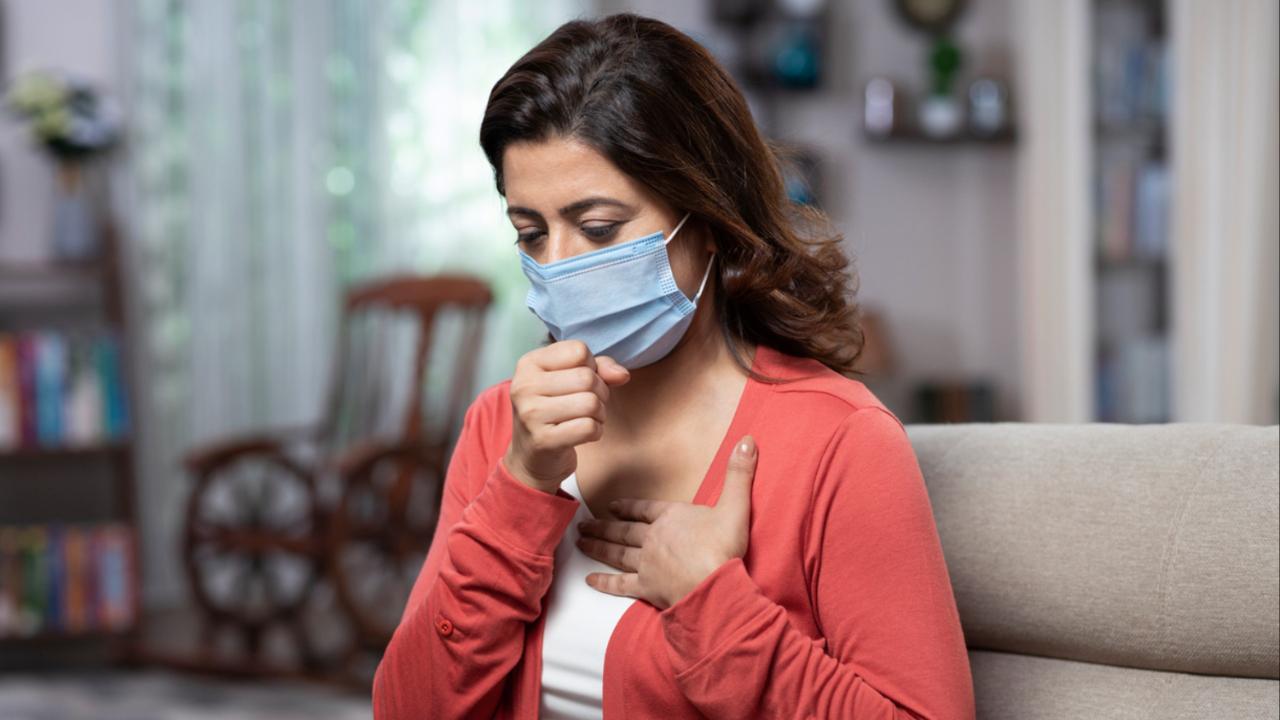 Researchers at Stanford University have found that people are experiencing breathing problems post Covid-19 due to a condition known as lung fibrosis in which the damaged lungs form scar tissue, that makes it difficult for the lungs to expand and contract.
The research showed that overactivity of genes that regulate inflammation and immune responses leads to lung fibrosis.
Long Covid cases can be severely debilitating and resistant to treatment, said Gerlinde Wernig, Assistant Professor of pathology, at Stanford University.
What`s worse, lung function can continue to decline, even without a new Covid-19 infection, Wernig said.
The finding published in the Proceedings of the National Academy of Sciences offers hope that, one day, targeted drugs could intervene to quell the genes behind the damage.
In the study, the team started by looking at lung tissue samples from five Covid-19 patients who had symptoms of the disease — such as shortness of breath — for one or more months. The lungs of people who had symptoms after infection with SARS-CoV-2 looked like the lungs of people with end-stage pulmonary fibrosis.
By analysing single cells from the patients` tissue samples, the scientists also saw similarities in the pattern of RNA production — which can hint a cell`s overall function — between samples of tissue from long Covid patients and samples from patients with pulmonary fibrosis.
"We saw this same pattern across all human Covid lung samples," Wernig said.
As with other lung infections, the initial Covid-19 infection in the lungs kicked off an inflammatory process. In the case of long-Covid patients, however, the immune dysfunction keeps going long after the virus is gone — similar to what happens in chronic pulmonary fibrosis.
To test whether lung fibrosis could be firmly connected to Covid infections, they looked at lung fibrosis in mice infected with a SARS-CoV-2-like virus and found significant increases in fibrosis and immune dysfunction.
"Innate immune cells go crazy after that infection," Wernig said, referring to the part of the immune system that forms the first line of defence against pathogens.
In a mouse model engineered to more closely represent human biology, researchers showed that, when the mice contracted SARS-CoV-2, scarring in the lung tissues shot up, as did levels of immune cells interleukin-6, CD47 and pJUN. There was also a bright side to these experiments.
"When we did the same experiments but blocked CD47 and Il-6, we saw very little fibrosis," Wernig said. "This hints at possible treatments for long Covid involving drugs that carry out targeted immune blockades."
Also Read: Mumbai: All wards have Covid-19 cases; only one critical
This story has been sourced from a third party syndicated feed, agencies. Mid-day accepts no responsibility or liability for its dependability, trustworthiness, reliability and data of the text. Mid-day management/mid-day.com reserves the sole right to alter, delete or remove (without notice) the content in its absolute discretion for any reason whatsoever
89Bio's NASH drug meets main goals of mid-stage study, Health News, ET HealthWorld
New Delhi: Drug developer 89Bio Inc said on Wednesday its treatment for a liver disease called non-alcoholic steatohepatitis met the main goals of a mid-stage trial, sending its shares up 50 per cent in premarket trading.
The company's experimental drug, Pegozafermin, demonstrated at least one-stage fibrosis improvement without worsening of NASH and NASH resolution without worsening of fibrosis in both trial doses.
89Bio said the data supports advancement to late-stage development.