DCGI says medicines should be sold only under direct supervision of pharmacists in retail medical stores, Health News, ET HealthWorld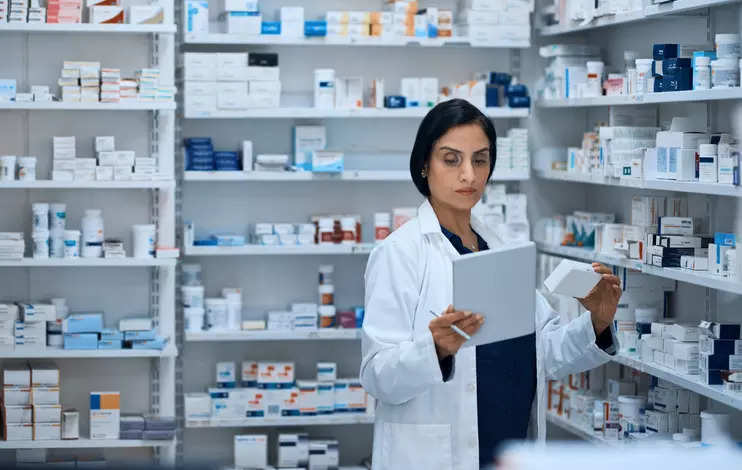 New Delhi: India's drug regulator DCGI has written to drug controllers of all states and Union territories and the Pharmacy Council of India asking them to ensure that pharmacists are physically present in retail medical stores and that medicines are sold under their direct supervision. In a letter, Drugs Controller General of India (DCGI) Dr Rajeev Singh Raghuvanshi sought strict implementation of section 42 (a) of the Pharmacy Act 1947 and Rules 65 of the Drugs and Cosmetics Act 1945 in retail pharmacies.
"Ensure that pharmacists are physically present in the retail pharmacies/medical stores, and that medicines are sold/dispensed under their direct supervision. Ensure that no prescription medicine is sold/dispensed from the retail medicines shop without a proper and valid prescription," the DCGI said in the letter sent on March 9.
The drug regulator referred to a letter from Suresh Khanna, National General Secretary, IPA, Mumbai which highlighted issues pertaining to implementation of Section 42(a) of the Pharmacy Act 1947 and Rules 65 of the Drugs and Cosmetics Act 1945 in retail pharmacies.
Study shows mindfulness activities can play important role in improving mental health, Health News, ET HealthWorld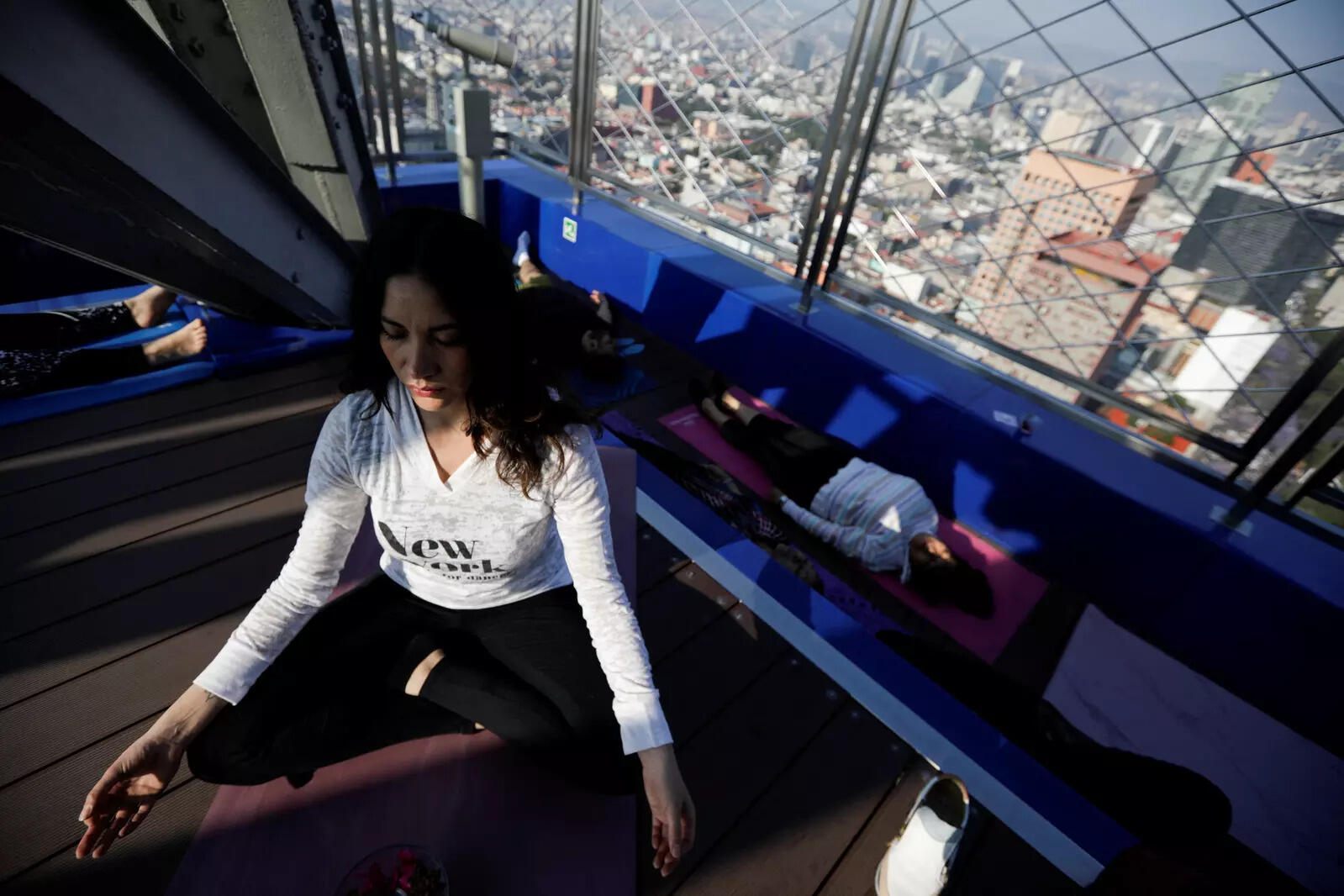 Washington: According to study, normalising mindfulness practices can improve emotional well-being of a graduate student. The study was published in the journal, 'PLoS One'
"Because of the state of graduate student mental health nationally, there's a tangible need for a concrete intervention like this," says Susan Hagness, a professor of electrical and computer engineering and one of the study's co-authors. "How do we help our students develop resiliency and a really robust toolbox, both professional and personal, to flourish in an environment where there's inevitably going to be stress? We're getting the word out that investing in self-care is important, and it's normal."
Cultivated through practices such as meditation, yoga or prayer, mindfulness centers around being in the present moment in an open, non-judgmental, curious, accepting way. In recent years, corporate giants like Google, Intel, Nike, General Mills, Target and others have included mindfulness in employee development activities to reduce employee stress and burnout, and enhance their focus, creativity, job satisfaction and wellness.
The UW-Madison research included two studies involving a total of 215 participants across six academic semesters at UW-Madison (and the final four semesters concurrently at the University of Virginia). In the study, engineering graduate student cohorts participated in an hour-long, instructor-led mindfulness training program once a week for eight weeks. This "Mindful Engineer" curriculum was based on an existing Center for Healthy Minds training, "Cultivating Well-Being in the Workplace," and drew on neuroscience-derived concepts described in The Emotional Life of Your Brain, a book co-authored by center founder Richard Davidson, a professor of psychology and psychiatry at UW-Madison.
Each weekly session built on the previous weeks' content; students learned about the brain's neuroplasticity and how it can be trained to change responses to emotions. They explored the six dimensions of emotional style (attention, self-awareness, resilience, outlook, social intuition and sensitivity to context) and learned strategies for creating and maintaining healthy mental and emotional habits. The graduate students also received training in mindfulness meditation and other contemplative practices, cognitive skills and techniques, and each session included time for meditation and cognitive exercises.
In post-training surveys, students reported significantly improved emotional well-being, a more positive outlook, fewer negative emotions and increased mindfulness. Over the same period, the control groups (which received training at a later date) noted steady or decreased well-being. Mindfulness participants also reported they were better able to manage stress and anxiety, deal positively with setbacks, work more effectively with colleagues and focus on their research.
"What was beautiful is that we saw a really consistent pattern of results across all of the cohorts we did this study with," says Pelin Kesebir, an honorary fellow with the Center for Healthy Minds and a study co-author.
Somewhat surprisingly, the researchers also found that engineering graduate students were open to mindfulness training and were not only highly satisfied with it, but also enjoyed the opportunity to connect with other graduate students.
"In the literature, there's evidence that engineers are less likely to seek treatment for mental health issues — so our team wondered if engineers would engage with this," says Wendy Crone, a professor of engineering physics and mechanical engineering and a study co-author. "The answer is that they did, and we had great cohorts throughout the project."
The researchers say they'd like mindfulness training to be integrated into the graduate student experience in the future. In the meantime, they recommend the Healthy Minds Program app, which offers podcast-style lessons and seated and active meditations.
And while the researchers focused on engineering graduate students, they note that adopting a mindfulness practice can be a positive step for anyone.
"Modest investments of your time can result in really significant benefits to your overall well-being," says Hagness. "Small investments in self-care can have long-term rewards."
Hormonal contraceptive might be increasing risk of breast cancer in women: Study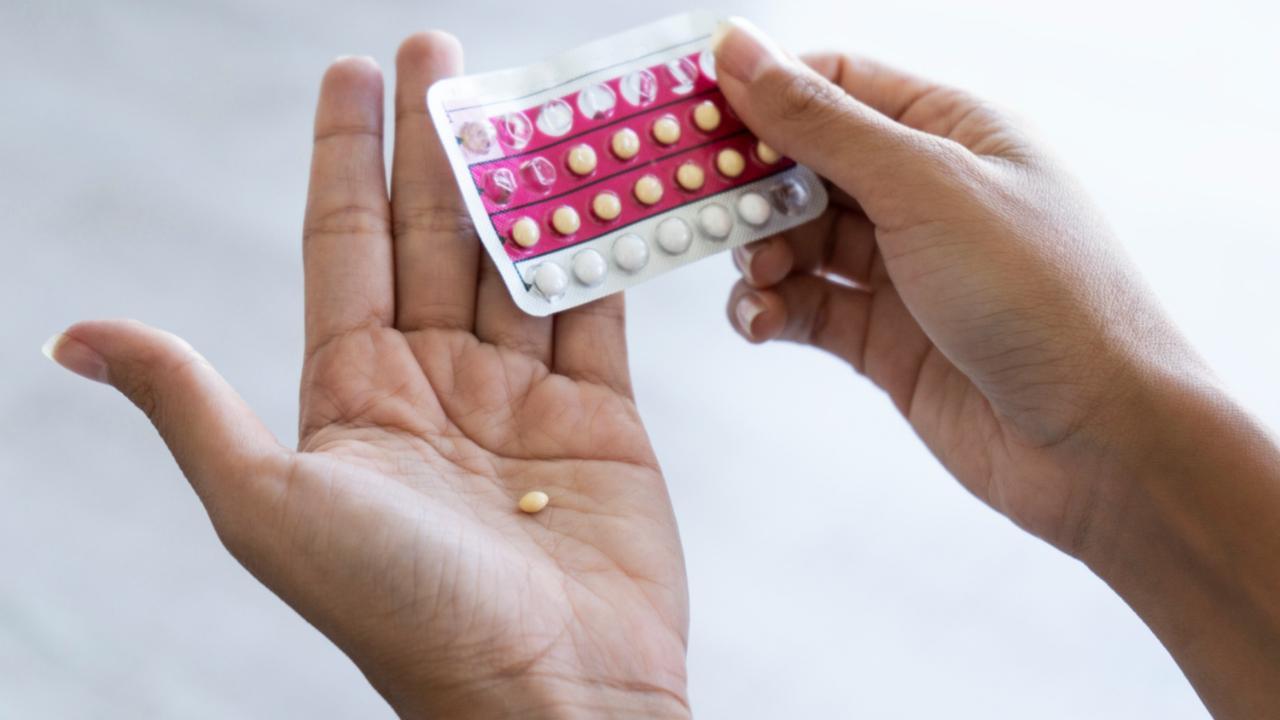 A recent study has revealed that the use of progestogen-only hormonal contraceptives is associated with a 20 to 30 per cent higher risk of breast cancer, warned a study.
Breast cancer is one of the most common types of cancer worldwide, with around 2.3 million women diagnosed with the disease every year, according to the World Health Organization (WHO).
Until now studies have shown that use of the combined contraceptive pill, which combines oestrogen and progestogen, is associated with a small increase in the risk of developing breast cancer and that declines after stopping use.
For the study, researchers at Oxford Population Health`s Cancer Epidemiology Unit analysed data from 9,498 women who developed invasive breast cancer between ages 20 to 49. They closely-matched it with 18,171 women without breast cancer who acted as controls.
The results, published in the journal PLOS Medicine, showed a significant increase in risk of breast cancer associated with hormonal contraceptive use, regardless of whether the contraceptive last prescribed was a combined (oestrogen and progestogen) oral preparation (23 per cent), a progestogen-only oral preparation (26 per cent), an injected progestogen (25 per cent), or a progestogen-releasing intra-uterine device (32 per cent).
Further, the increased risk of breast cancer associated with oral contraceptive use declined after stopping use.
The increased risks were: last prescribed within the last year (33 per cent); last prescribed one-four years ago (17 per cent); last prescribed five or more years ago (15 per cent).
"The new findings suggest that current or recent use of all types of progestogen-only contraceptives is associated with a slight increase in breast cancer risk, similar to that associated with use of combined oral contraceptives,"said Kirstin Pirie, statistical programmer at Oxford Population Health.A
"Given that a person`s underlying risk of developing breast cancer increases with advancing age, the absolute excess risk of breast cancer associated with either type of oral contraceptive will be smaller in women who use it at younger ages. These excess risks must, however, be viewed in the context of the well-established benefits of contraceptive use in women`s reproductive years," Pirie said.
When the findings for progestogen-only contraceptives were combined with previously published studies, there was an increased risk of breast cancer in current and recent users of all four types of progestogen-only preparations: oral (29 per cent), injected (18 per cent), implanted (28 per cent), and intrauterine devices (21 per cent).
The researchers estimated that the absolute excess risk of developing breast cancer over a 15-year period in women with five years use of oral contraceptives ranged from eight in 100,000 women for use from age 16 to 20, to 265 in 100,000 for use from age 35 to 39.
"For anyone looking to lower their cancer risk, not smoking, eating a healthy balanced diet, drinking less alcohol, and keeping a healthy weight will have the most impact. There are lots of possible benefits to using contraception, as well as other risks not related to cancer. That`s why deciding to take them is a personal choice and should be done after speaking to your doctor so you can make a decision that is right for you," said Claire Knight, Senior Health Information Manager at Cancer Research UK.
Read More: Experts reveal that female genital tuberculosis needs timely intervention
This story has been sourced from a third party syndicated feed, agencies. Mid-day accepts no responsibility or liability for its dependability, trustworthiness, reliability and data of the text. Mid-day management/mid-day.com reserves the sole right to alter, delete or remove (without notice) the content in its absolute discretion for any reason whatsoever
PM inaugurates One World TB Summit 2023, urges collective war footing approach in TB elimination, Health News, ET HealthWorld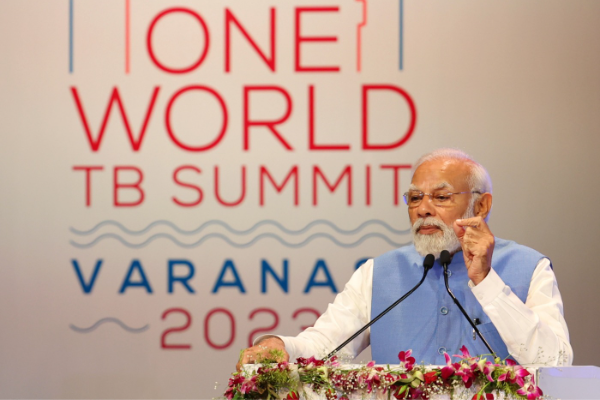 Varanasi: Prime Minister Narendra Modi urged citizens to work collectively towards tuberculosis (TB) elimination in the spirit of Jan Bhaagidari on a war footing and inaugurated the One World TB Summit 2023. In his address, the PM stated, "India's efforts are a new model for the global war on TB." Dr Mansukh Mandaviya, Union Minister for Health & Family Welfare, Anandiben Patel, Governor, Uttar Pradesh, Yogi Adityanath, Chief Minister, Uttar Pradesh, Dr Bharati Pravin Pawar, Union Minister of State for Health & Family Welfare, Dr VK Paul, Member (Health), NITI Aayog, Brajesh Pathak, Deputy Chief Minister, Uttar Pradesh, Mr Emanuel Osagie Ehanire, Minister of Health, Nigeria, Ethel Leonor Noia Maciel, Vice Minister of Health, Brazil, Dr Poonam Khetrapal Singh, Regional Director, WHO South-East Asia Regional Office and Dr Lucica Ditiu, Executive Director, Stop TB were also present at the summit.
State governors, State health secretaries and NHM MDs from states joined online. The event, also attended by representatives from corporates, industries, civil society, NGOs, and TB champions, reiterated India's commitment to eliminate the high-burden infectious disease by 2025, five years ahead of the global goal of 2030. This vision was first articulated by the PM at the Delhi End TB Summit in March 2018.
The PM unveiled the "Annual India TB Report 2023" which is a compilation of the country's efforts towards making India TB-free by 2025. He launched a training module on extrapulmonary TB. The module is developed for training healthcare workers of secondary and tertiary levels of the public and private sectors in India. The PM also launched the TB-Mukt Panchayat initiative to leverage the support of over 2.5 lakh gram panchayats to raise awareness about TB, eliminate the stigma attached to the disease and help monitor and improve the uptake of services. A new treatment preventive therapy was also launched to prevent the development of active TB – thereby stemming the spread of the disease. Alongside this, a family-centric care model was also announced to ensure the well-being of families affected by TB.
PM Modi also laid the foundation stone of the National Centre for Disease Control & High Containment Laboratory and inaugurated the site for the Metropolitan Public Health Surveillance Unit in Varanasi.
States and districts were also awarded by the PM for making significant progress on key programmatic indicators. Karnataka and the Union Territory of Jammu & Kashmir were awarded in the category of States/UTs and the Nilgiris (Tamil Nadu), Pulwama (J&K) and Anantnag (J&K) were given the district-level awards.
Addressing the gathering, the PM stated that the 'One World TB Summit' embodies the Indian philosophical principle of 'Vasudhaiva Kutumbakam', a Sanskrit phrase that means 'the world is one family'. He stated that it is imperative for us to embrace this philosophy and strive to create a world where everyone can live with equality and dignity, and free of ill health and infectious diseases such as TB.
He further stated that India's bold commitment to eliminate TB by 2025 showed the world that India will not be daunted by the challenge and instead initiate a strong and resolute response. He also informed that despite the setback from the COVID-19 pandemic, the country has rebounded back strongly and even surpassed pre-pandemic levels in TB case notifications.
Appreciating the contribution of healthcare workers who worked tirelessly for TB in spite of being repurposed for the COVID pandemic response from time to time, he appealed to them to continue the good work and asked them to adopt the same 5T approach (trace, test, track, treat & technology) for TB as was done during the COVID pandemic.
PM Modi highlighted that India identified concerns of global importance as health priorities under its G20 Presidency. "These include improving effectiveness and reach of health services using digital solutions; strengthening cooperation to enhance pharmaceutical development and manufacturing capabilities; dealing with anti-microbial resistance; focusing on 'One Health'– and all of these have strong resonance with India's and the world's fight against TB," he stated.
The PM also informed the audience about the tremendous success of India's National TB Elimination Programme (NTEP). He noted, "ICMR institutes like National Institute for Research in Tuberculosis (NIRT) has completed the world's largest National Tuberculosis Prevalence Survey which helped us understand the TB burden at the state level for targeted programmatic interventions." He highlighted that India is the only country in the world to implement a Sub-National Certification (SNC) exercise, a novel scientific method through which districts are verified for their progress of elimination. The PM also informed that more than ₹2,000 crore have been directly transferred to more than 75 lakh TB patients under the Direct Benefit Transfer (DBT) scheme for TB patients.
Acknowledging the contribution of citizens, industry, civil society and NGOs who came together in large numbers as Ni-kshay Mitras and provided additional nutritional and emotional support to patients for overcoming TB, the PM stated, "Ni-kshay Mitras have contributed over Rs 1,000 crore, making it possibly the world's largest community initiative for TB." He further stated, "This Jan Bhaghidhari is taking a form of mass movement with people's participation and an example of true democracy; Sabka Saath, Sabka Vikas, Sabka Swastha."
He also emphasised India's unique position to spearhead the global TB response and highlighted India's strength in technology, digital innovations, data science and epidemiology. He pointed to Indian innovations like the Ni-kshay portal which is an exemplary model that tracks the entire cascade of care for each TB patient and the new shorter treatment regimen for TB preventative therapy whose drugs have to be taken only once a week for 12 weeks instead of the earlier regimen of one drug every day for six months.
The PM offered to support other countries with technological tools, diagnostics, drugs, and help chart a forward-looking global strategy to end TB. He stated, "For us, the world is our family and we are there for any support you need." He further appealed to world leaders to enhance efforts against TB to reach the Sustainable Development Goals (SDG).
He also highlighted some of the significant strides that India has made in the healthcare landscape. He mentioned the creation of more than 1.5 lakh Ayushman Bharat – Health and Wellness Centres in India equipped with free essential drugs, diagnostics and telemedicine services for comprehensive primary healthcare; and entitling over 500 million people under the Pradhan Mantri Jan Arogya Yojana to free secondary and tertiary care as some of the novel schemes introduced to deliver quality healthcare in all parts of the country. He stated, "With the introduction of several new vaccines our under-5 mortality rate has reduced from 45 to 32 per 1000 live births, a massive 33-point fall in maternal mortality ratio (MMR) (130 to 97 per lakh live births) since 2014; with eight states already achieving SDGs related to MMR (less than 70/ per lakh live births in the same period." "Mission Indradhanush has resulted in an exponential increase in immunisation coverage", he further stated.
Highlighting India's handling of the COVID pandemic as a global best practice, the PM noted, "Our vaccine manufacturing capacities and pharma industries have ensured we meet the global demand for COVID vaccines and TB drugs. Our pharma industry meets almost 80 per cent of the global demand for TB drugs and now our innovators have given the world indigenous molecular diagnostics." He also stated that researchers and scientists in India are working hard to get a vaccine for TB.
The PM concluded his address by complimenting the TB Vijetas for defeating TB and helping other fellow citizens in fighting TB. He also thanked the healthcare workers for their tireless efforts in TB elimination. He said, "They are the backbone of the health system – standing with the patients at the frontline in this battle against TB."
Dr Mandaviya appreciated the success of the TB programme and expressed his belief in TB elimination by 2025 given the country's response to COVID-19.
The Union Health Minister highlighted that in a span of just 15 days since the launch of the Ni-kshay Mitra initiative, over 50,000 people applied to become Ni-kshay Mitras. Underlining the need for bottom-up strategies for TB elimination and a people's movement, Dr Mandaviya said, "When all of us contribute in our own unique capacities for a larger cause, our efforts are bound to reach fruition. I am confident with such spirit of enterprise; we will eliminate TB by 2025."
Yogi Adityanath expressed his gratitude to the country's leadership for selecting Varanasi as the venue for the One World TB Summit. He thanked the PM for launching the TB-Mukt Panchayat initiative to enlist the support of gram pradhans to deliver on the TB-Mukt India objective.
Dr Ditiu remarked that the summit is taking place in a city, thousands of years old to discuss a thousand-year-old disease in the world ie, TB. She said that India has a very high burden of TB but also the best plan, ambition and will to eliminate the disease. She underlined the global welfare embrace of India's G-20 Presidency and explained the importance of the theme – 'One World One Health'. She also stated that due to the efforts of countries like India, the number of people who are not getting diagnosis and treatment for TB has gone below three million for the first time in history. "India is inspiring the world in TB elimination. Every country should have the Ni-kshay Mitra initiative. I salute the way it is happening at sub-nationals too, not in pilot mode but at scale," she remarked.
Dr Ditiu recognised India's leadership in working towards the elimination goal five years ahead of the global target, "India has shown incredible leadership and introduced several groundbreaking initiatives reflecting the strong resolve and commitment of the government." She praised India's scale in tackling TB and expressed the belief that India will end TB by 2025. She also informed about the UN high-level meeting on TB taking place on September 22, during the UN General Assembly in New York and also requested the Prime Minister's presence in the meeting. She also urged the Prime Minister to lead and inspire other world leaders in this fight against TB. "The world is looking to India to take a lead at the global level and ensure the prioritisation of disease elimination by governments across the world," she stated.