Dream interpreters reveal why we dream and what do they really mean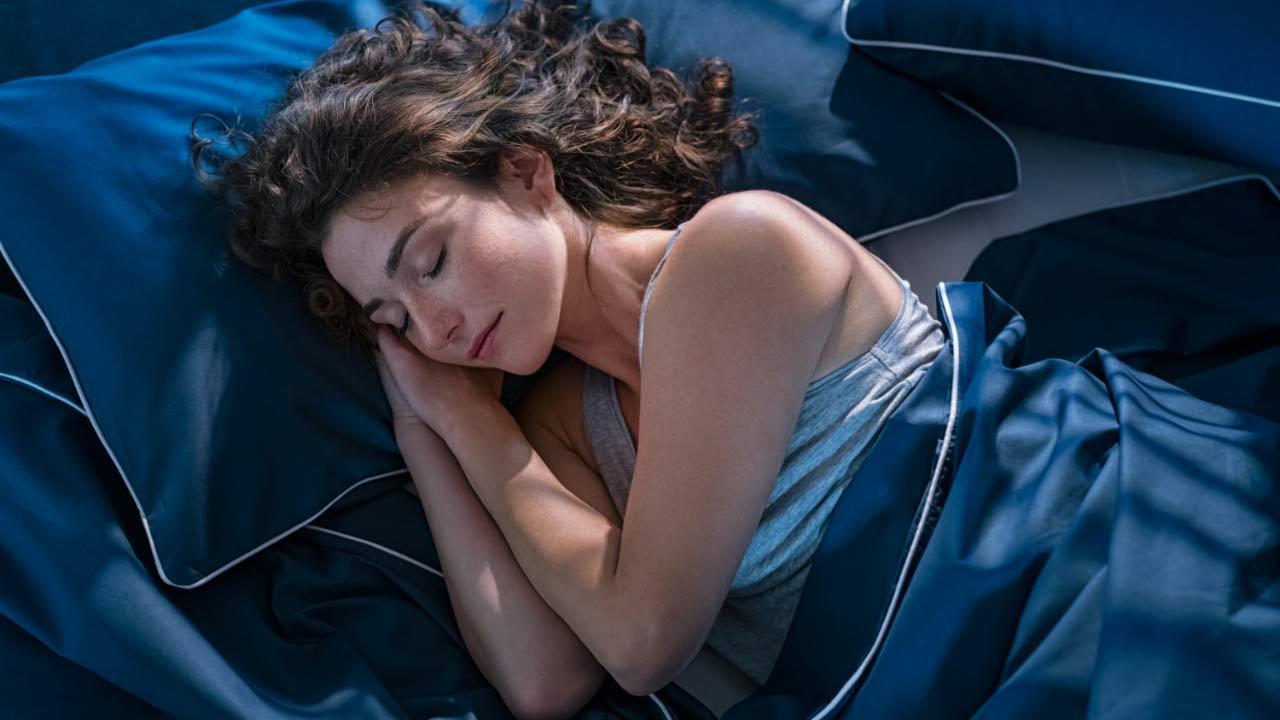 Ever dreamt of falling endlessly from a height? Or being chased by a ghoulish creature down a spiral staircase? If yes, then you will resonate with how real and larger than life those dreams felt. Not only do they create a mental notion of motion but also evoke a physical response which lingers on for a while after you wake up.
But why do we dream and what do they really mean? Dream interpretation has piqued the interest of psychologists and sleep experts for centuries and much rightly so. Sigmund Freud, an Austrian neurologist and the founder of psychoanalysis from the 19th century theorised dreams as "repressed ideas or wishes that we are seeking to fulfil in our conscious state".
Carl Jung, the Swiss psychoanalyst born in 1875, described dreams as "the human psyche's attempt to communicate important things to the individual". From a clinical perspective, dreams continue to remain a subject of mystery that psychologists strive to decode. "Dreams are mysterious and have different meanings which can be difficult to unravel at times" shares a city-based doctor, Santosh Bangar from Global Hospital.
What are dreams?
Dr Sonal Anand, Psychiatrist, Wockhardt Hospital shares that, "dreams can be defined as the mental imagery or activity that specifically occurs during sleep." Dreams are known to occur in the rapid eye movement sleep or REM stage of sleep. At this stage, your eyes move rapidly behind your eyelids while your brain is highly active. Dreams also occur during the non-REM phases of sleep.
Sleep experts reveal that dreams are best remembered from the REM sleep, which is typically during the early hours of the morning. REM sleep is when one tends to encounter different dreams that can be positive or even negative, says Dr Bangar. While some dreams reflect subconscious desires and fears, few others tend to reveal an individual's rising awakening to the changes they are undergoing.
When asked about the number of dreams that our minds conjure up during one sleep cycle, Anand has observed that there can be around five dreams per night. Although, it varies from person to person depending upon the quality of sleep and one's mental state. While dreaming is common and almost everyone experiences it, Bangar shares that some people don't dream at all.
Why do we dream?
Dreams are a cumulative vision of our everyday life incidents. As we experience life in moments, we tend to accumulate those memories which shape and dominate our dream sequences. Anand echoes Freud's theory to highlight that our dreams voice our subconscious wishes that remain unfulfilled or motivations that push us to strive for more. Our fears and trauma also manifest and come before us in the form of visual dream images.
Dreaming also signifies the cognitive abilities of our brain. When we dream during our unconscious state, our brains are functioning to sew up a perfectly sound visual, which is similar to recalling a memory during our conscious state. Therefore, the process of dreaming reflects a healthy and functional brain activity.
However, doctors have found that stress and anger are natural triggers of dreams and need to be dealt with professionally. They are also the tipping point of why one experiences nightmares. Bangar advises psychotherapy if one dreams of nightmares relentlessly, as they may represent a deep-rooted mental issue that seeks expert analysis.
How do dreams manifest physically?
Sleep analysts have detected physical impacts of what one feels when they are dreaming. Anand highlights that the emotions, sensations, and images we feel and visualise during a dream are those that we have encountered in real life. Why this happens is because the same parts of the brain undergo emotional sensations while we are awake and also during various stages of sleep.
The REM stage of sleep is the one where our bodies are the most exposed to physical sensations that arise out of dream visions. For example, if you dream of being chased by an animal, chances are that you will wake up hastily and feel the adrenaline pumping in your blood streams to escape. Another example could be a fight sequence in a dream where one might enact a kick and end up hurting the one they are sleeping next to.
Often trauma is linked to the physical manifestation of terrifying dreams. Trauma and stress trigger the emotional processing of the brain which can override and lead a person to wake up screaming, sweating and increase their heart rates. It also leads them to speak while they are dreaming. The body may continue to remember the feelings of fright and anxiety that they experienced during a dream.
When asked about the effect of sleeping position on our dreams, Anand reports that "Right-side sleepers will have more positive dreams and fewer nightmares when compared to left-side sleepers". This was verified by the evidence dug by Bangar which confirms that right-side sleepers are more likely to experience better sleep quality than left-side ones.
What do dreams mean?
Interpreting dreams is a process that has charmed psychologists, doctors and researchers and continues to do so. There are multiple theories about the interpretation of dreams. People have often experienced travelling to different places while they are dreaming. Such dreams are an out-of-body experience and are known as Astral Projections.
To delve deeper into the world of dreams, we spoke to Ashtar Tashi, a Pune-based psychic with intuitive abilities. She believes that our mind is a powerful object which communicates with us via signals in our dreams. In her experience of 20 years working as a psychic, she has come across five common dreams that people encounter frequently.
Here are five common dreams and their interpretations:
Dream: You are falling from a height
Interpretation: Tashi echoes that this is one of the commonest dreams people have. This dream can take the form of a plane crash where one is falling from the sky or falling off a cliff. "Falling in your dream implies the fear of failing. Even if one is successful or content with what they do and still encounter this dream, then they need to question themselves about what scares them. Are they scared of a façade they mask? Or are they fearful of the responsibilities that come with success?
Ultimately, this dream represents repressed fears that we have not resolved within ourselves. If one sees this dream recurrently then it's time to address issues related to self-worth and overcoming self-doubts.
Dream: You are being followed by a snake or surrounded with many snakes
Interpretation: Another usual vision people experience in their dreams is to be followed by a snake. According to Tashi, this dream has a serious connotation. The person dreaming of this might be surrounded with dishonest people who are plotting harm silently. These people do not reveal their true intentions and plan to cause damage in some way that this person is not aware of. In this case, one needs to reflect on their close company and choose their confidants wisely.
Dream: You are walking naked in a gathering of people
Interpretation: This could be a disturbing dream which might throw someone off the grid if they set out to analyse it themselves. Fret not. According to Tashi, dreaming of being nude in public signifies a fear of exposure and people finding out about your true self. Mind plays games with us when we are being dishonest to our surroundings. It designs a vision from our deepest fears and presents them in a magnanimous way to tell us that we are being phony. People who have issues with self esteem are the most prone to this dream sequence. It also points towards those who try to fit in an unfavorable surrounding, or try to imitate mannerisms that are opposing to their true qualities.
Dream: You have died in your dreams
Interpretation: When one encounters their own death in a dream, it implies that they are ready to let go of their past and embrace a new life. "The person is reaching a tipping point and they are all set to restart by letting go of what haunts them" shares Tashi. Seeing your own death in a dream is synonymous with a rebirth of new outlook in your real life. In this case, a person needs to accept that they deserve a second chance and let go of bottled up memories. It is also a signal for the person to deal with their childhood traumas and overcome them.
Dream: You are being chased by a mystical creature
Interpretation: Tashi describes this dream as an archetype of a wider dream pool where one is being followed by mystical creatures or animals. "Sometimes mythical animals show up in our dreams. They could be our spirit animals which resonate with our inner self. They visit us in our subconscious state to remind us of our higher purpose." In this case, one needs to indulge in a self-exploration journey to identify their true traits and abilities. Tashi describes this as a sign of spiritual awakening.
Also Read: How do genetic factors influence oral health
Health 360° Partners With Ap In Healthcare, Health News, ET HealthWorld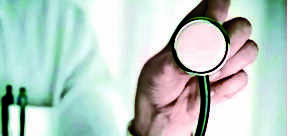 Visakhapatnam: Health 360°, the healthcare division of Australia-based humanitarian group of companies Global 360°, has signed an investment agreement with public entity Andhra Pradesh Medtech Zone Limited (AMTZ). The strategic partnership will help build and develop healthcare facilities in Vizag which will be equipped with world-class facilities and life-saving medical equipment, to be provided by AMTZ.
The first in a series of healthcare projects in the pipeline is a 200-bed greenfield hospital built in two stages with each stage having 100 beds. It is scheduled for completion in mid-2023. The hospital will provide a wide and diverse range of medical specialties and procedures. Health 360° CEO, Dr Guru Yajaman, said: "We are honoured to have AMTZ onboard for this collaboration as we see a valued partner in them. They are one of the leading medical technology manufacturers in the world. This is a massive initiative that is very close to our hearts and consistent with our mission to deliver seamless healthcare experience to the people of India."
Dr Jitendra Sharma, MD and CEO of AMTZ, said: "We are thrilled to announce that AMTZ is committed to working with Health 360° to revolutionise the healthcare industry. This partnership marks the beginning of a new era in the democratisation of medical technology. This would be the first hospital in India to be operated using only 'Made in India' medical equipment."
C3 Introduces Innovative Menstrual Hygiene Kit to Empower Young School Girls, Health News, ET HealthWorld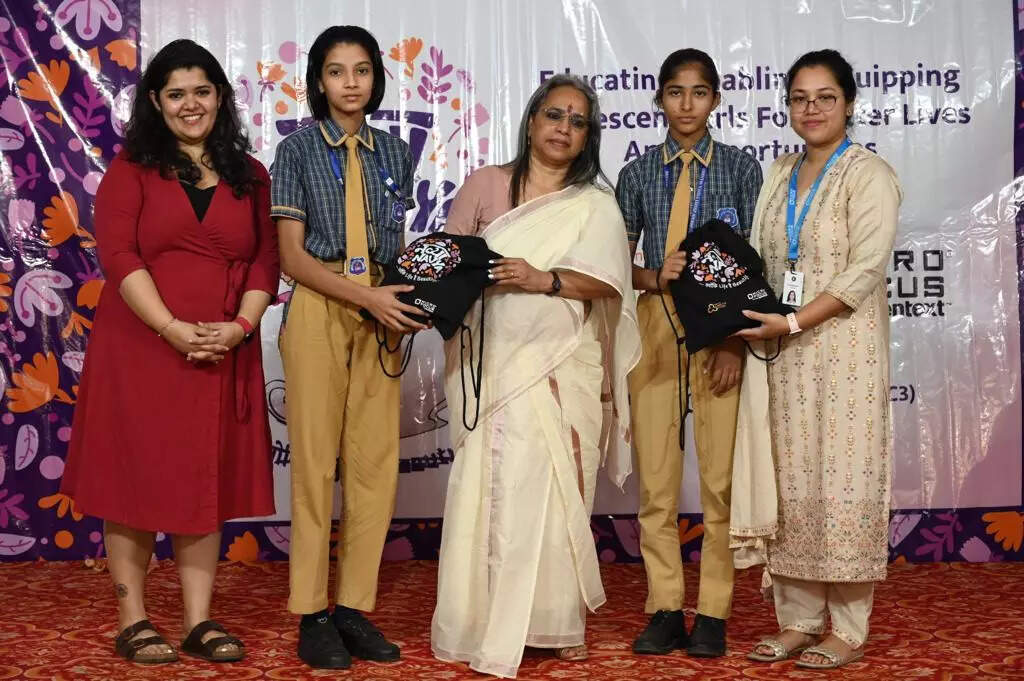 Pataudi, Haryana: To help young girls navigate puberty – which is often a time of significant physical and emotional upheaval – C3 has been working in five schools of Pataudi district, Haryana. The initiative is supported by Open Text, and has been equipping over 1000 adolescent girls with life skills, digital and financial literacy, and information on menstrual health and hygiene.
C3 introduced an unique, first-of-its-kind resource – 'Navya Kits' – to the girls under this intervention. A collection of products and information that would help these young girls understand and manage their periods and dispel myths and taboos surrounding menstruation, these Navya Kits are a cornerstone for adolescent menstrual hygiene. The kits contain six reusable pads (that would last up to 2 years), a hot water bottle for menstrual pain management, a diary with interactive information on menstrual hygiene and taboos, and a detergent bottle that will help the girls wash and re-use their pads. To further supplement wider usage and safe disposal of sanitary napkins, C3 has also begun setting up incinerators in all of the five schools in which the initiative has been running.The Navya kits are also an essential tool for future advocacy around menstrual hygiene, and is something C3 will aim to disseminate through its other adolescent health initiatives as well.
At the launch event, Vandana Nair, Lead, Adolescent and Young People Program at C3, further emphasized the importance of educating young girls about menstrual hygiene, stating that "Menstruation is a natural bodily process that they will likely experience for several decades. By providing them with accurate information and resources, we can help them understand and manage their menstrual cycle and dispel any myths or taboos surrounding menstruation."
Dr Tanaya Narendra, popularly known as Dr Cuterus, an Instagram influencer with over a million followers and author, was also present at the launch, and interacted directly with the young girls to answer their pressing concerns, to encourage them to have open conversations around menstruation, and providing valuable insights on how young girls can maintain their menstrual health. According to Dr. Cuterus, "this initiative by Centre for Catalyzing Change (C3) is absolutely unique, fun, and important for all the adolescent girls between the ages of 11-13. The products in the Navya kit will help young girls be prepared for their first period and also give them the right information in an engaging manner."
Ms. Pushpanjali Saikia, CSR Lead India from Micro Focus now Open Text, reasserted the need to provide girls with all the necessary information to help them achieve both better health and future success. This includes digital literacy, larger emotional and physical wellbeing, and the confidence to seek out better opportunities and better life choices in today's increasingly digitized world.
Every disease has a non-biomedical component; these societal aspects merit consideration as well:Shalini Bharat, Director & VC, Tata Institute of Social Sciences, Mumbai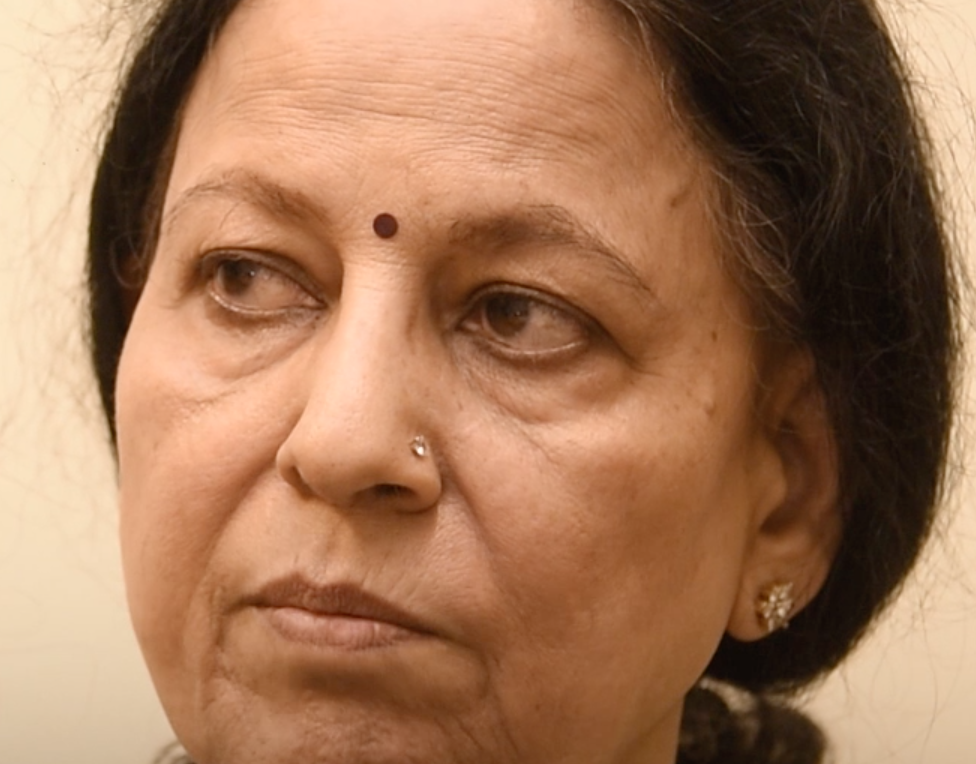 Shahid Akhter, editor, ETHealthworld, spoke to Shalini Bharat, Director and Vice Chancellor, Tata Institute of Social Sciences, Mumbai, to figure out the non-biomedical determinants and identify vulnerabilities underlying health issues.
Collaboration and partnership in healthcare
If you remember, SDG 17 (Sustainable Development Goal) is about collaborations and partnerships, and I think in healthcare, more than anywhere else, collaborations and partnerships matter. Today, all of us probably complement each other's characteristics or competencies, and the problems are so unique and complex that one size does not fit all. Similarly, one solution also will not bring the kind of results desired. and therefore, we need to build multiple partners onto the same platform. The other issue that requires us to bring a partner is that we have recognised that most issues, including all diseases, have not just a biomedical side to them but also a non-biomedical side to them, which means that we bring social dimensions. These are interdisciplinary and multidisciplinary focuses, along with a medical approach. We need to work in teams. I think it is very important and critical to work in multidisciplinary teams and to work in a collaborative way.
Need for social counselling in healthcare
If we look at the TB issue, we recognise today that, despite treatment being available, we have not been able to control TB as a problem in the country. In fact, India has almost one-fourth of the world's TB burden. and that is because in the last several years we have only seen this as a bio-medical problem. Now, increasingly, we have realised that we need to understand that people had multiple issues before they had TB or as a result of TB. They have this problem, but they also lose employment at times, they fall into the poverty bracket, there is a huge stigma around the disease, and then there is the gender dimension: men have different consequences, but women have and face different consequences. There is a great deal of need for counselling to be done here. And counselling is not just about taking care of psychosocial issues but also linking them to health services, other government schemes, and so on. And all this requires that we work alongside biomedical providers. But then there are those that can provide psychosocial care; we also need to bring in community leaders; we also need to bring in peer members, that is, those who have survived TB, and they become champions and provide peer-based counselling. So this is one great example, and this is now happening in India.
Collaboration in TB care
From our own example, we know that, as an academic institution, we are providing support to the government, that is, the Central TB Division, in the form of providing trained psycho-social counsellors, providing training for them, and being able to look at drug-resistant TB as one of the issues. In four states, we are providing psychosocial care and counselling to drug-resistant TB cases. In addition to that, we are also finding that public-private providers are also collaborating in TB care.
Tata Inst. of Social Sciences
The Tata Institute of Social Sciences is a community-engaged university and India's premier social science university. We have four campuses: Mumbai, Hyderabad, Tuljapur, which is a rural campus, and Guhati, in the northeast. This institute started as an institute for the professional training of social workers, but in the last several years we have grown to more than 50 PG programmes, four robust UG programmes, and 18 PhD programmes. And I think this is one of the only universities that has applied social science as its focus, and we have almost seven thousand students at this point in time, along with a school of vocational education. So a very multi-disciplinary social science university