For kids aged 2-6, artificial pancreas can boost blood sugar control: Study | Health
According to a new study, an artificial pancreas created at the University of Virginia Center for Diabetes Technologies improves blood sugar management in children aged 2 to 6 with type 1 diabetes. The clinical study's details and conclusions were just published in the New England Journal of Medicine.
Trial participants using the artificial pancreas spent approximately three more hours per day in their target blood sugar range compared with participants in a control group who continued relying on the methods they were already using to manage their blood sugar.
The Control-IQ system, manufactured by Tandem Diabetes Care, is a diabetes management device thatautomatically monitors and regulates blood glucose. The artificial pancreas has an insulin pump that uses advanced control algorithms based on the person's glucose-monitoring information to adjust the insulin dose as needed.
ALSO READ: Natural peptides may tackle root cause of obesity-related conditions
Based on findings from two earlier studies, the system has previously been approved by the U.S. Food and Drug Administration for people ages 6 and older with type 1 diabetes.
"After the resounding success of Control-IQ technology in people ages 6 and up, it is very rewarding to see our youngest patients, and often the most challenging patients to help, benefit as well," said Marc D. Breton, PhD, a UVA School of Medicine researcher who served as the trial's principal investigator and was recently honored as UVA's 2022 Innovator of the Year. "With these results, we have now accumulated years of clinical validation of this system across all age groups and look forward to seeing this life-changing technology made available to the broadest possible population."
Used During Everyday Life
The study enrolled 102 children between ages 2 and 6 at three U.S. sites (UVA, Stanford University and the University of Colorado) and randomly assigned 68 of them to use the artificial pancreas system for 13 weeks, while the remaining 34 children were assigned to the control group. All participants maintained their regular daily routines during the study.
On average, the time participants using the artificial pancreas spent within their target blood glucose range was about 12 percentage points higher than participants in the control group overall and 18 percentage points higher during the overnight hours of 10 p.m. to 6 a.m. Nighttime blood glucose control is particularly important, as severe, unchecked hypoglycemia (very low blood glucose levels) can lead to seizures, coma or even death.
Overall, the researchers found, participants were able to use the artificial pancreas safely. There were two cases of severe hypoglycemia in the artificial pancreas group, compared with one in the control group. There was also one case of diabetic ketoacidosis in the artificial pancreas group, caused by a failure of the thin plastic tube that connects the insulin pump to the patient's body.
Of note, most of the study-related visits — including 80% of the training sessions on the artificial pancreas and more than 90% of the overall visits — were conducted virtually. Achieving the reported results under these conditions highlights the ease of use of the technology and its potential for areas without easy access to endocrinologists.
"At the end of the day, this technology significantly improved glycemia and ensured safety of our youngest patients, but perhaps just as importantly it lessened these families' constant anxiety about glucose levels, especially during the night." Breton said. "It is incredibly rewarding for us to hear about these families' experiences and how they manage to integrate these new tools in their life, offering some reprieve to the challenges they face."
This story has been published from a wire agency feed without modifications to the text. Only the headline has been changed.
Health 360° Partners With Ap In Healthcare, Health News, ET HealthWorld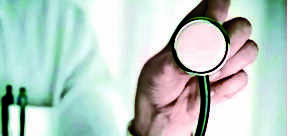 Visakhapatnam: Health 360°, the healthcare division of Australia-based humanitarian group of companies Global 360°, has signed an investment agreement with public entity Andhra Pradesh Medtech Zone Limited (AMTZ). The strategic partnership will help build and develop healthcare facilities in Vizag which will be equipped with world-class facilities and life-saving medical equipment, to be provided by AMTZ.
The first in a series of healthcare projects in the pipeline is a 200-bed greenfield hospital built in two stages with each stage having 100 beds. It is scheduled for completion in mid-2023. The hospital will provide a wide and diverse range of medical specialties and procedures. Health 360° CEO, Dr Guru Yajaman, said: "We are honoured to have AMTZ onboard for this collaboration as we see a valued partner in them. They are one of the leading medical technology manufacturers in the world. This is a massive initiative that is very close to our hearts and consistent with our mission to deliver seamless healthcare experience to the people of India."
Dr Jitendra Sharma, MD and CEO of AMTZ, said: "We are thrilled to announce that AMTZ is committed to working with Health 360° to revolutionise the healthcare industry. This partnership marks the beginning of a new era in the democratisation of medical technology. This would be the first hospital in India to be operated using only 'Made in India' medical equipment."
C3 Introduces Innovative Menstrual Hygiene Kit to Empower Young School Girls, Health News, ET HealthWorld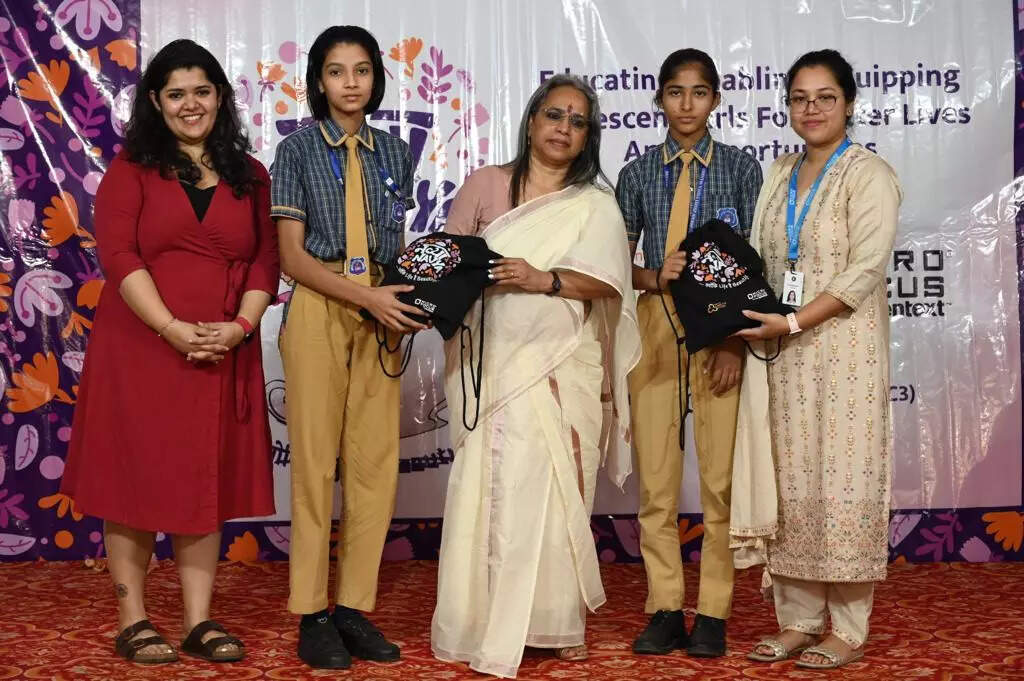 Pataudi, Haryana: To help young girls navigate puberty – which is often a time of significant physical and emotional upheaval – C3 has been working in five schools of Pataudi district, Haryana. The initiative is supported by Open Text, and has been equipping over 1000 adolescent girls with life skills, digital and financial literacy, and information on menstrual health and hygiene.
C3 introduced an unique, first-of-its-kind resource – 'Navya Kits' – to the girls under this intervention. A collection of products and information that would help these young girls understand and manage their periods and dispel myths and taboos surrounding menstruation, these Navya Kits are a cornerstone for adolescent menstrual hygiene. The kits contain six reusable pads (that would last up to 2 years), a hot water bottle for menstrual pain management, a diary with interactive information on menstrual hygiene and taboos, and a detergent bottle that will help the girls wash and re-use their pads. To further supplement wider usage and safe disposal of sanitary napkins, C3 has also begun setting up incinerators in all of the five schools in which the initiative has been running.The Navya kits are also an essential tool for future advocacy around menstrual hygiene, and is something C3 will aim to disseminate through its other adolescent health initiatives as well.
At the launch event, Vandana Nair, Lead, Adolescent and Young People Program at C3, further emphasized the importance of educating young girls about menstrual hygiene, stating that "Menstruation is a natural bodily process that they will likely experience for several decades. By providing them with accurate information and resources, we can help them understand and manage their menstrual cycle and dispel any myths or taboos surrounding menstruation."
Dr Tanaya Narendra, popularly known as Dr Cuterus, an Instagram influencer with over a million followers and author, was also present at the launch, and interacted directly with the young girls to answer their pressing concerns, to encourage them to have open conversations around menstruation, and providing valuable insights on how young girls can maintain their menstrual health. According to Dr. Cuterus, "this initiative by Centre for Catalyzing Change (C3) is absolutely unique, fun, and important for all the adolescent girls between the ages of 11-13. The products in the Navya kit will help young girls be prepared for their first period and also give them the right information in an engaging manner."
Ms. Pushpanjali Saikia, CSR Lead India from Micro Focus now Open Text, reasserted the need to provide girls with all the necessary information to help them achieve both better health and future success. This includes digital literacy, larger emotional and physical wellbeing, and the confidence to seek out better opportunities and better life choices in today's increasingly digitized world.
Government hikes duty on X-ray machine imports to 15 pc from Apr 1, Health News, ET HealthWorld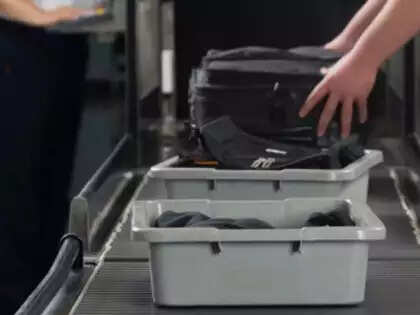 The government has hiked customs duty on import of X-ray machines and non-portable X-ray generators to 15 per cent with effect from April 1. Currently, portable X-ray machines and non-portable X-ray generators and apparatus attract 10 per cent import duty.
The changes in the customs duty rate was brought in as part of the amendments to the Finance Bill, 2023, which was passed by the Lok Sabha last Friday.
The new rates would be effective from April 1, 2023, the amendment said.
AMRG & Associates Senior Partner Rajat Mohan said this is intended to improve barriers to manufacturing in India. "This will encourage 'Make in India' to reduce import dependence in the niche sector," he said.