India Aims Rs. 24 Lakh Crore Electronics Manufacturing Capability by 2026: MoS IT
The government aims to increase electronics manufacturing capability to Rs. 24 lakh crore by 2025-26, which will also help create over 10 lakh jobs, Minister of State for Electronics and IT Rajeev Chandrasekhar said on Friday.
Speaking at a function in Bengaluru, the minister said the country is today at an inflection point — the most exciting period in its history — and the present generation of students is the luckiest generation in the independent India's history.
"…target of the Narendra Modi Government is to increase electronics manufacturing capability to Rs. 24 lakh crore by 2025-26, which will also help create over 10 lakh jobs," an official statement quoted him as saying.
He said that there are more than 90,000 startups, including 110 unicorns, in which young Indians are playing a big part.
The minister said that at least 15 lakh young Indians from Karnataka will be given training in industry relevant future-ready skills.
"Remembering 'Appu', (the popular Kannada actor Puneeth Rajkumar as he was commonly referred to) on his birthday, Rajeev Chandrasekhar said the day is observed as 'Spoorti Dina' or Inspiration Day, and that the occasion could not be more apt to discuss opportunities in IndiaTechade with students," the statement said.
To a query about the Silicon Valley Bank crisis and the Indian government's role to mitigate the woes of startups, Chandrasekhar said, "The Indian banking system is much more resilient and stronger in comparison to any other country's banking system. Startups should therefore opt for Indian banks as their preferred banking partners."
---
After facing headwinds in India last year, Xiaomi is all set to take on the competition in 2023. What are the company's plans for its wide product portfolio and its Make in India commitment in the country? We discuss this and more on Orbital, the Gadgets 360 podcast. Orbital is available on Spotify, Gaana, JioSaavn, Google Podcasts, Apple Podcasts, Amazon Music and wherever you get your podcasts.
Affiliate links may be automatically generated – see our ethics statement for details.
Chatgpt: How ChatGPT Bug exposed more than just users' chat history, including credit card details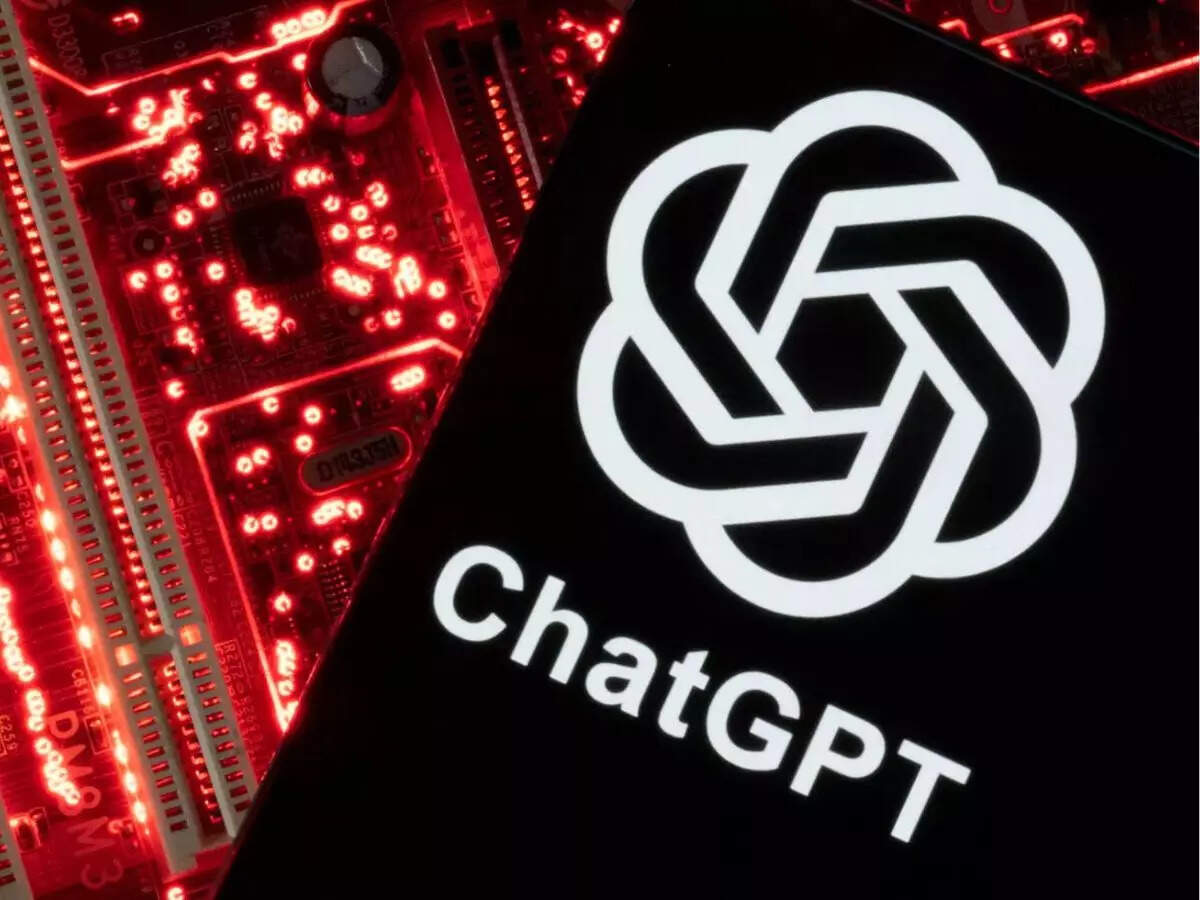 The information that the ChatGPT bug exposed during an outage earlier this week was more than just chat history. On March 20, Microsoft-backed OpenAI temporarily disabled ChatGPT earlier to fix a bug that allowed some users to see the titles of other users' chat history on the popular AI chatbot. Now in an update the company has said that the bug may have been exposed more, this includes some personal data of ChatGPT Plus subscribers, including their payment information.
The payment information that was leaked
"Upon deeper investigation, we also discovered that the same bug may have caused the unintentional visibility of payment-related information of 1.2% of the ChatGPT Plus subscribers who were active during a specific nine-hour window. In the hours before we took ChatGPT offline on Monday, it was possible for some users to see another active user's first and last name, email address, payment address, the last four digits (only) of a credit card number, and credit card expiration date. Full credit card numbers were not exposed at any time," OpenAI said in the update.
It further added that it has reached out to notify affected users that their payment information may have been exposed. It also claimed that there is no ongoing risk to users' data.
What caused the bug
In a tweet on March 22, OpenAI CEO Sam Altman said a significant issue in ChatGPT was the result of a "bug in an open source library." It said that the "bug was discovered in the Redis client open-source library" that OpenAI uses to cache user information in its server.
The company, however, did not reveal the exact number of people impacted by the big. This technical glitch surely does mean that users need to be cautious of AI tools, including chatbots. Most AI tools are still in beta phase, also with the sudden sharp rise in the number of AI tools in the market, it is not really clear/certain that how many of them have been tested properly as well as come with the due security checks.
Sony announces a discount on its PlayStation 5. Here's all you need to know
Sony has announced a summer promotional offer for the PlayStation 5, where buyers can get a discount of ₹5,000 on all variants of the console. The offer comes after a brief hiatus, with the PS5 now available for purchase across multiple online channels in the country. Initially launched for pre-orders, Sony is now enticing customers with this special discount.
Parts of Twitter's source code leaked online? Report says…
Some parts of Twitter's source code — the fundamental computer code on which the social network runs — were leaked online, the social media company said in a legal filing on Sunday.
According to the legal document, filed with the U.S. District Court of the Northern District of California, Twitter had asked GitHub, an internet hosting service for software development, to take down the code where it was posted. The platform complied and said the content had been disabled, according to the filing. Twitter also asked the court to identify the alleged infringer or infringers who posted Twitter's source code on systems operated by GitHub without Twitter's authorization.
Also read: Elon Musk sent a mail to Twitter employees at 2:30 am. He said…
Twitter noted in the filing that the postings infringe copyrights held by Twitter.
The leak creates more challenges for billionaire Elon Musk, who bought Twitter last October for $44 billion and has had massive layoffs since then.
The news was first reported by the New York Times.