Jimin releases Set Me Free Pt 2, BTS fans call it 'jaw dropping stuff'
BTS singer Jimin released the music video of his new song Set Me Free Pt 2, part of his upcoming solo album Face, on Friday. The song features Jimin dancing to the track along with a group of background dancers. In the song, Jimin talks about freedom–flying away after breaking shackles. The music video shows all of them in black outfits dancing inside a room with a grey hue. (Also Read | Jimin gets covered in silver studs in shirtless Face concept photos)
The lyrics of the song go, "I got a good time/Yeah time to get mine/I wandered into a maze/Hennessy and night/I never stop, I never stop/Again, repeat/I never stop, f*** all your opps/Finally free." The second part of the video shows Jimin wearing only a jacket as words are tattooed on his bare body. Jimin also gave his fans a glimpse of his back tattoo.
The foot-tapping number along with Jimin's beautiful voice and the choreography has garnered praise from fans. Reacting to the video, a fan commented, "This is a banger. this shows your versatility. I really really am looking forward to your album." "Goodness gracious this is a pre-release single that was some immaculate work right there," read a comment. "What just happened!! Jimin you did not disappoint, it was sooo amazing, I can't seem to close my mouth!! Jaw dropping stuff right there," said a person.
"This is too good. The level of slaying is way too high, my brain cannot function properly rn. Thank you Jimin, oh my gosh," said another fan. "This was absolutely amazing I'm in love with this song!! My heart down to my stomach, jaw on the floor, and goosebumps everywhere!!!" wrote a Twitter user. "This is the best comeback I've ever seen. Thank you so much Jimin," said another fan.
Taking to Weverse, Jimin shared a post saying, "I hope you enjoy it a lot." Reacting to the post, V said, "Yes! Enjoying it." J-Hope commented, "Really insane, you tore it apart. F****** cool." V responded to J-Hope saying, "Hyung you think it's all okay if it's (written) in English?"
In an interview with Consequence, Jimin spoke about BTS and the song. He said, "You know, the members felt very nervous before releasing their solo albums, but compared to those feelings, their results were absolutely great. I don't want to be an embarrassment to my members. I want to be a proud member of BTS. This album talks about how I look back on myself and how I overcame… If people understand the emotions I'm trying to express, I'll consider the album a success."
Jimin also added, "First, we tried to focus on the performance and express the really intense vibe of the song. The key point was freedom — and actually, we were drinking at the time. This is the last track on the album; the last of the emotions. It's very intense, so I wanted to announce a Jimin solo in an impactful way." He also compared his track with BTS' song ON saying that a person 'can feel the same vibe watching' both tracks.
I'm Sorry In Advance, But Here Are The 18 Titles Leaving Netflix Next Month
'Hair loss', Kelsea talks about side effects of her separation from Morgan Evans
Singer Kelsea Ballerini discussed the aftermath of her divorce from singer-songwriter Morgan Evans. She became emotional as she spoke about the immediate effects of the separation. Kelsea revealed that she experienced hair loss due to the stress of the situation. However, she also shared that her hair has started to regrow and is now sprouting again. Despite this, she mentioned that she is wearing hair extensions. (Also read: Brooke Shields recalls being 'sexualised child model': 'I'm amazed that I survived but I struggled to find my own voice')
During an interview with the New York Times, she shared about the negative effects of stress she experienced following her split from Morgan. She revealed, "I lost so much hair last year… just stress." However, she also mentioned that her hair is beginning to grow back and she can see little sprouts appearing, and stated, "It's growing back, in, like, little sprouts."
She provided an explanation for wearing extensions by stating, "It's a whole thing." She also mentioned that in response to the reporter's compliment about her long hair, she could have simply said "Thank you."
According to a recent issue of PEOPLE, the singer has made a full recovery following her divorce from country star Morgan Evans. The source stated that she is presently content with where she is in life, dating but without any pressure to become serious with anyone. However, she has since progressed and is in a significantly better place now. In February, during an appearance on the Call Her Daddy podcast, she talked about growing apart from him and feeling compelled to have children. In 2017, the couple tied the knot, but they separated in 2022.
Kelsea began songwriting at a young age and moved to Nashville at the age of 15 to pursue a career in music. Her debut single, Love Me Like You Mean It, released in 2014, reached number one on the Billboard Country Airplay chart, making her the first female artist in country music to accomplish that feat with her debut single since Carrie Underwood in 2006. Since then, she has released several chart-topping hits, including Dibs, Peter Pan, and Miss Me More. In addition to her music career, she has also served as a coach on the TV show The Voice and has been nominated for and won numerous awards, including the Academy of Country Music Awards' New Female Vocalist of the Year in 2016 and the CMT Music Awards' Female Video of the Year in 2018.
Arjun Rampal breaks silence on Kangana Ranaut led Dhaakad's debacle: 'It does hurt..'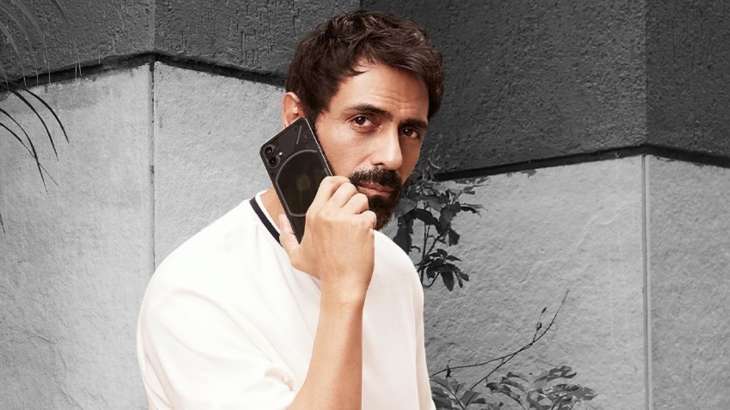 Arjun Rampal and Kangana Ranaut starrer Dhaakad bombed at the box office when it was released in 2022. The film also featured Divya Dutta and Sharib Hashmi in pivotal roles. Despite having a large budget, the movie didn't perform well at the box office. Dhaakad was released theatrically on May 20, 2022, alongside Kartik Aaryan's Bhool Bhulaiyaa 2. The movie was originally slated for a Diwali (November) 2020 release, but the COVID-19 pandemic forced the delay.
Speaking to Hindustan Times, Arjun said, "It was an expensive film, so yes it does hurt when it doesn't do well. I don't think it deserved to do the kind of numbers that it did. People were sceptical at that point of time. Dhaakad was one of the first few films to come out post pandemic. People were maybe scared to go to the theatres."
He added, "We can't even say that, Bhool Bhulaiyaa 2 did really well. Maybe we released with the wrong film. Every film has it's destiny, and you just have to accept it and move on. The reality is the reality. But the film is there, I am proud of it, it is not a film I won't be proud of. As long as you take that much away from a film, you are in a good space."
Arjun went on to say that high-budget films have more presurre to perform well on the box office. "If one has a 250 crore budget film, obviously that film has got that much pressure on it to perform. But content driven films is what I watch. I am into the whole thing of spectacle cinema." 
Meanwhile, Arjun Rampal is set to appear next in The Battle of Bhima Koregaon. He will appear with Sunny Leone and Digangana Suryavanshi. Besides this, he also has Crakk alongside Jacqueline Fernandez and Vidyut Jammwal.
Also read: Massive set for Shah Rukh Khan and Salman Khan's action scene in Tiger 3? Here's what we know
Also read: Sonu Nigam's father gets duped of Rs 72 lakh; police launch an investigation