Ministries of Ayush, Rural Development ink pact for skilling of rural youth, empowering women in Ayush systems, Health News, ET HealthWorld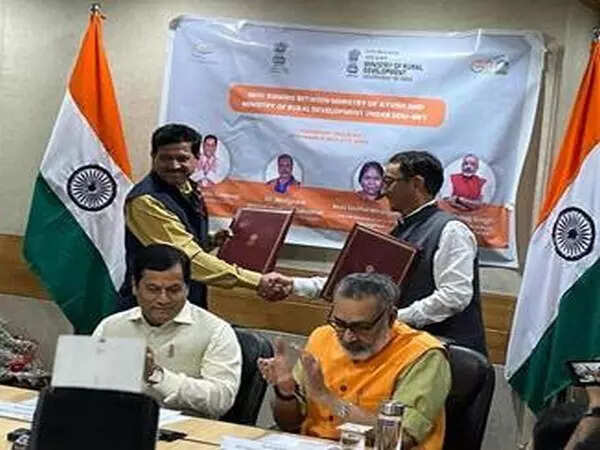 New Delhi, The ministries of Ayush and Rural Development inked a oact on Thursday for developing skilled personnel for Ayush healthcare system under the Deen Dayal Upadhyaya-Grameen Kaushalya Yojana and generating employment for the rural youth and women. As part of the MoU, both the ministries will collaborate in developing skilled personnel for Ayush healthcare and management sectors.
The training imparted will be benchmarked to global standards to enable growth of skilled human resources in such sectors to serve both national and international demands, Union Ayush Minister Sarbananda Sonowal said.
Deen Dayal Upadhyaya-Grameen Kaushalya Yojana (DDU-GKY) is the flagship program of the Ministry of Rural Development.
As a part of the National Rural Livelihood Mission (NRLM), DDU-GKY aims to transform rural poor youth into economically independent and globally relevant workforce.
The MoU was signed by Dr Manoj Nesari, Advisor, Ministry of Ayush and Karma Zimpa Bhutia, Joint Secretary, Rural Skills, Ministry of Rural Development in the presence of Sonowal and Union Rural Development and Panchayati Raj minister Giriraj Singh.
Training will be provided in collaboration with the Ayush ministry in courses –Panchakarma technician, Panchakarma assistant, Ayurvedic masseur, Kshara Karma technician, cupping therapy assistant on a pilot basis.
Singh praised Prime Minister Narendra Modi and the Ayush Ministry for the growth seen in the Ayush sector, which scaled from 3 bn dollars in 2014 to 19 billion dollars in 2022.
"The MoU will be a landmark in empowering women's self-help groups and rural poor youth. Initial target is to train large number of women, which will be increased going forward. We will give priority to self-help groups," Singh said.
Sonowal said the collaboration between both the ministries will play an important role in enhancing the skill and service sector related to Ayurveda.
"Both the ministries will collaborate in boosting the spirit of self-employment. This will enable empowerment of rural youths and women. This will increase employment opportunities in rural areas," he said.
The training program undertaken under this MoU shall be funded as per DDU-GKY cost norms. NRLM and DDU-GKY will communicate to states and Union Territories for enlisting willing SHG members and rural poor youth about the courses and its training by institutes of Ministry of Ayush.
The Ayush ministry shall provide its institutes for the purpose of conducting courses, training and certification of the aspirants/candidates, a statement said.
The ministry will also depute nodal agencies across the country, which shall ensure mobilization, counselling, training, placement and tracking of candidates as per DDU-GKY norms in their respective designated states, it said.
Apart from this, both ministries will also work on formulating a system, wherein technical assistance would be provided in identifying permissible medicinal plantation activities, plant protection, inter-cropping in order to generate additional streams for income under relevant schemes of Ministry of Rural development, it said.
The ministry will also arrange training and orientation of plantation beneficiaries and various community level livelihood workers.
Through the MoU, it is expected to create synergy and convergence between both ministries, and enable fulfilment of the larger goal of community development and poverty alleviation in rural areas, the statement added.
Study shows mindfulness activities can play important role in improving mental health, Health News, ET HealthWorld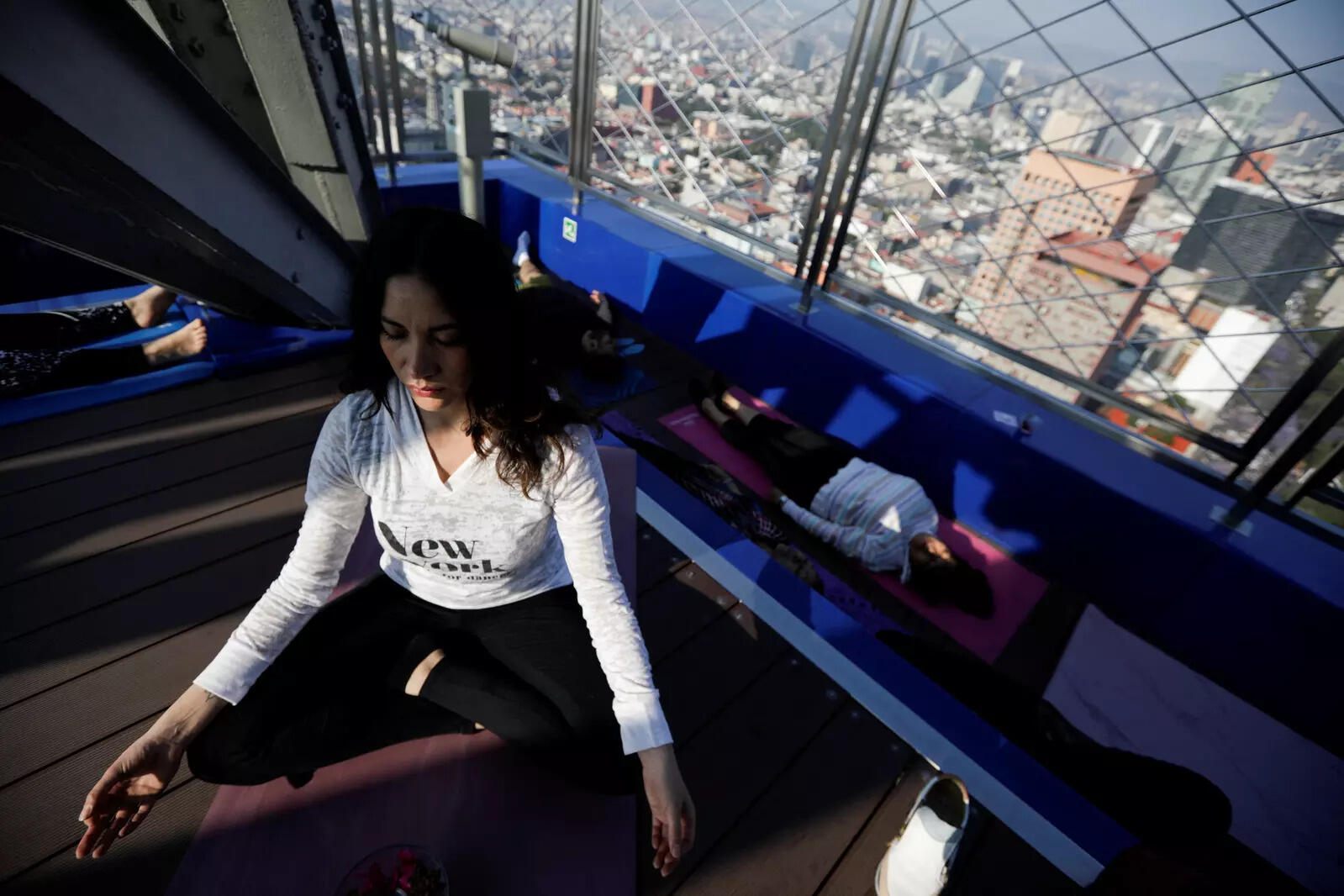 Washington: According to study, normalising mindfulness practices can improve emotional well-being of a graduate student. The study was published in the journal, 'PLoS One'
"Because of the state of graduate student mental health nationally, there's a tangible need for a concrete intervention like this," says Susan Hagness, a professor of electrical and computer engineering and one of the study's co-authors. "How do we help our students develop resiliency and a really robust toolbox, both professional and personal, to flourish in an environment where there's inevitably going to be stress? We're getting the word out that investing in self-care is important, and it's normal."
Cultivated through practices such as meditation, yoga or prayer, mindfulness centers around being in the present moment in an open, non-judgmental, curious, accepting way. In recent years, corporate giants like Google, Intel, Nike, General Mills, Target and others have included mindfulness in employee development activities to reduce employee stress and burnout, and enhance their focus, creativity, job satisfaction and wellness.
The UW-Madison research included two studies involving a total of 215 participants across six academic semesters at UW-Madison (and the final four semesters concurrently at the University of Virginia). In the study, engineering graduate student cohorts participated in an hour-long, instructor-led mindfulness training program once a week for eight weeks. This "Mindful Engineer" curriculum was based on an existing Center for Healthy Minds training, "Cultivating Well-Being in the Workplace," and drew on neuroscience-derived concepts described in The Emotional Life of Your Brain, a book co-authored by center founder Richard Davidson, a professor of psychology and psychiatry at UW-Madison.
Each weekly session built on the previous weeks' content; students learned about the brain's neuroplasticity and how it can be trained to change responses to emotions. They explored the six dimensions of emotional style (attention, self-awareness, resilience, outlook, social intuition and sensitivity to context) and learned strategies for creating and maintaining healthy mental and emotional habits. The graduate students also received training in mindfulness meditation and other contemplative practices, cognitive skills and techniques, and each session included time for meditation and cognitive exercises.
In post-training surveys, students reported significantly improved emotional well-being, a more positive outlook, fewer negative emotions and increased mindfulness. Over the same period, the control groups (which received training at a later date) noted steady or decreased well-being. Mindfulness participants also reported they were better able to manage stress and anxiety, deal positively with setbacks, work more effectively with colleagues and focus on their research.
"What was beautiful is that we saw a really consistent pattern of results across all of the cohorts we did this study with," says Pelin Kesebir, an honorary fellow with the Center for Healthy Minds and a study co-author.
Somewhat surprisingly, the researchers also found that engineering graduate students were open to mindfulness training and were not only highly satisfied with it, but also enjoyed the opportunity to connect with other graduate students.
"In the literature, there's evidence that engineers are less likely to seek treatment for mental health issues — so our team wondered if engineers would engage with this," says Wendy Crone, a professor of engineering physics and mechanical engineering and a study co-author. "The answer is that they did, and we had great cohorts throughout the project."
The researchers say they'd like mindfulness training to be integrated into the graduate student experience in the future. In the meantime, they recommend the Healthy Minds Program app, which offers podcast-style lessons and seated and active meditations.
And while the researchers focused on engineering graduate students, they note that adopting a mindfulness practice can be a positive step for anyone.
"Modest investments of your time can result in really significant benefits to your overall well-being," says Hagness. "Small investments in self-care can have long-term rewards."
Government, Health News, ET HealthWorld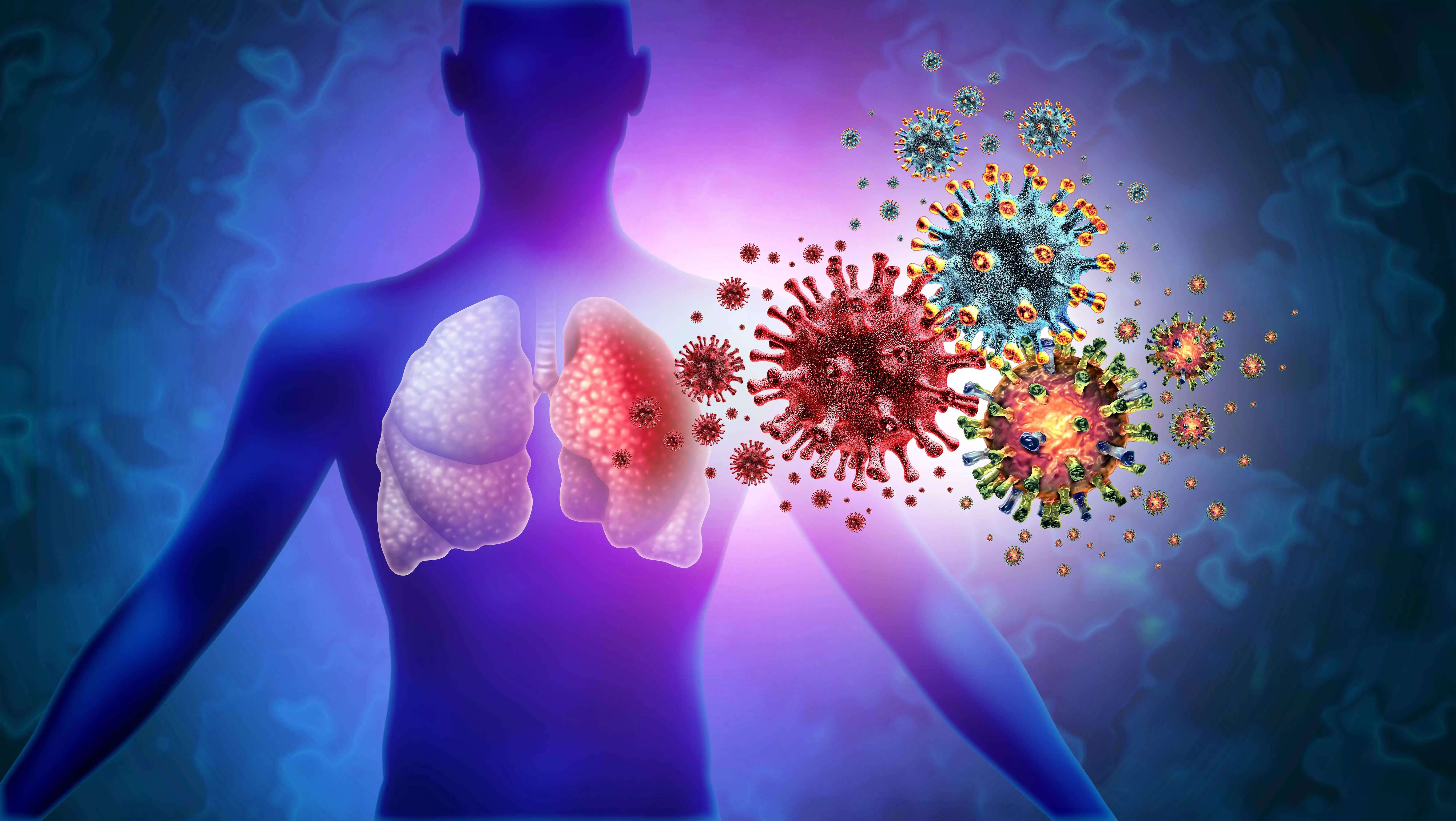 New Delhi: An ICMR survey has shown that 50 per cent of the respiratory infection cases admitted to hospitals in over two month are of H3N2 influenza, the government told the Lok Sabha on Friday.
A total of 1,161 cases of H3N2, which is a subtype of seasonal influenza virus, have been reported between January 1 and March 20, Minister of State for Health Bharati Pravin Pawar said in a written reply. She said most of these cases showed symptoms of cough and fever.
The minister said H3N2 is a viral respiratory infection and antibiotics have no role in its treatment. However, she added, sometimes in a respiratory infection a bacterial infection may also occur and therefore physicians may prescribe an antibiotic to take care of the secondary bacterial infection.
According to the data shared by her, Delhi (370) reported the highest number of H3N2 cases followed by Maharashtra (184), Rajasthan (180) and Karnataka (134).
Pawar said the Health Ministry is monitoring the situation and taking steps to support states and UTs in management of influenza cases, including H3N2, which include issuing an advisory for closely following the trend of influenza-like illness (ILI) or severe acute respiratory infection (SARI).
The ministry has asked states and UTs to monitor the proportion of SARI cases among all infection cases and refer sufficient number of samples for testing for influenza, SARS-CoV-2 etc.
Hormonal contraceptive might be increasing risk of breast cancer in women: Study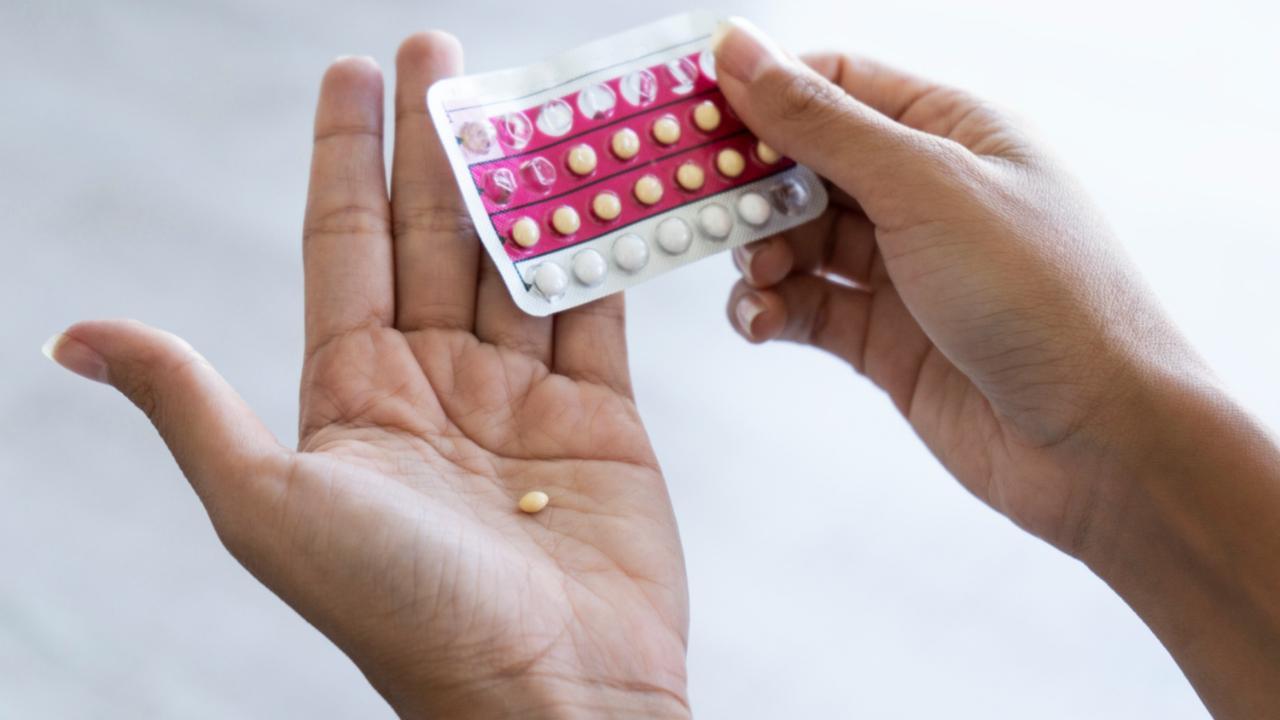 A recent study has revealed that the use of progestogen-only hormonal contraceptives is associated with a 20 to 30 per cent higher risk of breast cancer, warned a study.
Breast cancer is one of the most common types of cancer worldwide, with around 2.3 million women diagnosed with the disease every year, according to the World Health Organization (WHO).
Until now studies have shown that use of the combined contraceptive pill, which combines oestrogen and progestogen, is associated with a small increase in the risk of developing breast cancer and that declines after stopping use.
For the study, researchers at Oxford Population Health`s Cancer Epidemiology Unit analysed data from 9,498 women who developed invasive breast cancer between ages 20 to 49. They closely-matched it with 18,171 women without breast cancer who acted as controls.
The results, published in the journal PLOS Medicine, showed a significant increase in risk of breast cancer associated with hormonal contraceptive use, regardless of whether the contraceptive last prescribed was a combined (oestrogen and progestogen) oral preparation (23 per cent), a progestogen-only oral preparation (26 per cent), an injected progestogen (25 per cent), or a progestogen-releasing intra-uterine device (32 per cent).
Further, the increased risk of breast cancer associated with oral contraceptive use declined after stopping use.
The increased risks were: last prescribed within the last year (33 per cent); last prescribed one-four years ago (17 per cent); last prescribed five or more years ago (15 per cent).
"The new findings suggest that current or recent use of all types of progestogen-only contraceptives is associated with a slight increase in breast cancer risk, similar to that associated with use of combined oral contraceptives,"said Kirstin Pirie, statistical programmer at Oxford Population Health.A
"Given that a person`s underlying risk of developing breast cancer increases with advancing age, the absolute excess risk of breast cancer associated with either type of oral contraceptive will be smaller in women who use it at younger ages. These excess risks must, however, be viewed in the context of the well-established benefits of contraceptive use in women`s reproductive years," Pirie said.
When the findings for progestogen-only contraceptives were combined with previously published studies, there was an increased risk of breast cancer in current and recent users of all four types of progestogen-only preparations: oral (29 per cent), injected (18 per cent), implanted (28 per cent), and intrauterine devices (21 per cent).
The researchers estimated that the absolute excess risk of developing breast cancer over a 15-year period in women with five years use of oral contraceptives ranged from eight in 100,000 women for use from age 16 to 20, to 265 in 100,000 for use from age 35 to 39.
"For anyone looking to lower their cancer risk, not smoking, eating a healthy balanced diet, drinking less alcohol, and keeping a healthy weight will have the most impact. There are lots of possible benefits to using contraception, as well as other risks not related to cancer. That`s why deciding to take them is a personal choice and should be done after speaking to your doctor so you can make a decision that is right for you," said Claire Knight, Senior Health Information Manager at Cancer Research UK.
Read More: Experts reveal that female genital tuberculosis needs timely intervention
This story has been sourced from a third party syndicated feed, agencies. Mid-day accepts no responsibility or liability for its dependability, trustworthiness, reliability and data of the text. Mid-day management/mid-day.com reserves the sole right to alter, delete or remove (without notice) the content in its absolute discretion for any reason whatsoever