Mrs Chatterjee Vs Norway: Nikkhil Advani, Sagarika Bhattacharya hit back at Norwegian Ambassador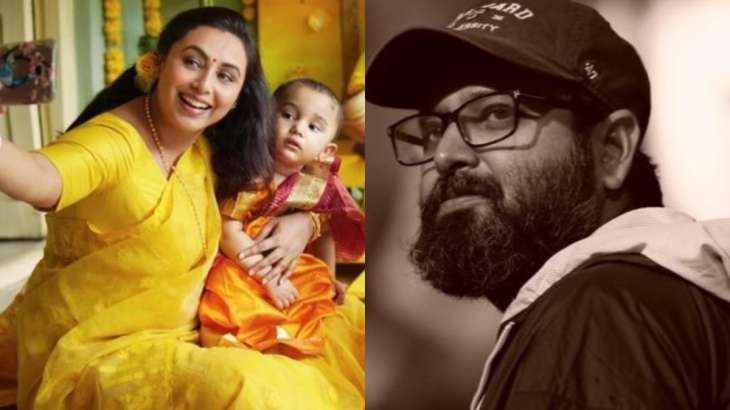 'Mrs Chatterjee Vs Norway' hit the theatres on March 17 and while many are loving the brilliant storytelling in the film, which is based on true events, some haven't taken the narrative of the film too well. After the release of the film, the Norwegian Ambassador to India, Hans Jacob Frydenlund said that the film incorrectly depicts the country's (Norway's) belief in family life. Following this, Mrs. Chatterjee Vs Norway producer Nikkhil Advani reacted took to Twitter and alleged that the ambassador 'admonished' two women at the screening. Also, Sagarika Chakraborty, the real-life inspiration behind the story, has come forward to refute the statement given by the Norwegian envoy. 
Nikkhil Advani's post
"Atithi Devo Bhava! is a cultural mandate in India. Every Indian is taught that by our elders. Last evening we hosted the Norwegian Ambassador and volunteered to show him our film Mrs Chatterjee vs Norway. Post the screening, I sat quietly watching him admonish two strong women who have chosen to tell this very important story. I was quiet because just like Sagarika Chakraborty, they don't need me to fight for them and 'culturally' we do not insult our guests. As far as a clarification is concerned. Video Attached," Nikkhil wrote. He shared Sagarika's video along with his post. 
Sagarika Chakraborty's video
Sagarika Chakraborty, the woman who stood up against the government of Norway to fight for the right to be reunited with her children after they were taken away from her and placed in foster care and told that they will not be returned until the age of 18, in a video, said, "Hi. I condemn the false statement by the Norwegian ambassador in the papers today…he spoke about my case without having any decency to ask me. He should take this as an opportunity to sensitize Norwegian caseworkers about cultural prejudice. Even 10 years after I have single-handedly brought up my children so well in full view of the world. When the whole world can see the beautiful bond between my children and me." 
ALSO READ: Mrs Chatterjee vs Norway Box Office Collection Day 1: Rani Mukerji's film opens to shockingly low numbers
She added, "The Norwegian Government continues to spread lies against me. Till today, they have not apologised for the racism of their caseworkers. They destroyed my life, and my reputation and traumatized my children. They supported my husband when he was cruel to me and they call themselves a 'feminist country'. In Oslo and other parts of Norway, and (even) other parts of the world, people are very eager to watch the film and all the tickets are sold out. People coming from Norway and other countries want to meet me. And, last not least, the Indian Government helped me a lot and will continue to support such families in the future. Jai Hind."
Norwegian Ambassador's statement
The Norwegian Ambassador earlier said, "Children will never be taken away from their families based on cultural differences described. Eating with their hands or having children sleep in bed with their parents are not considered practices harmful to children and are not uncommon in Norway, irrespective of cultural background. Child welfare is not driven by profit. The alleged claim that 'the more children put into the foster system, the more money they make' is completely false. Alternative care is a matter of responsibility and not a money-making entity. The reason for placing children in alternative care is if they are subject to neglect, violence or other forms of abuse," read the statement.
ALSO READ: Norwegian ambassador objects to Rani Mukerji's 'Mrs Chatterjee vs Norway' for factual inaccuracies
Shreyas Talpade reveals story behind Allu Arjun's popular dialogues 'Pushpa jhukega nahi' and 'Flower nahi, fire hai main' from 'Pushpa: The Rise' | Hindi Movie News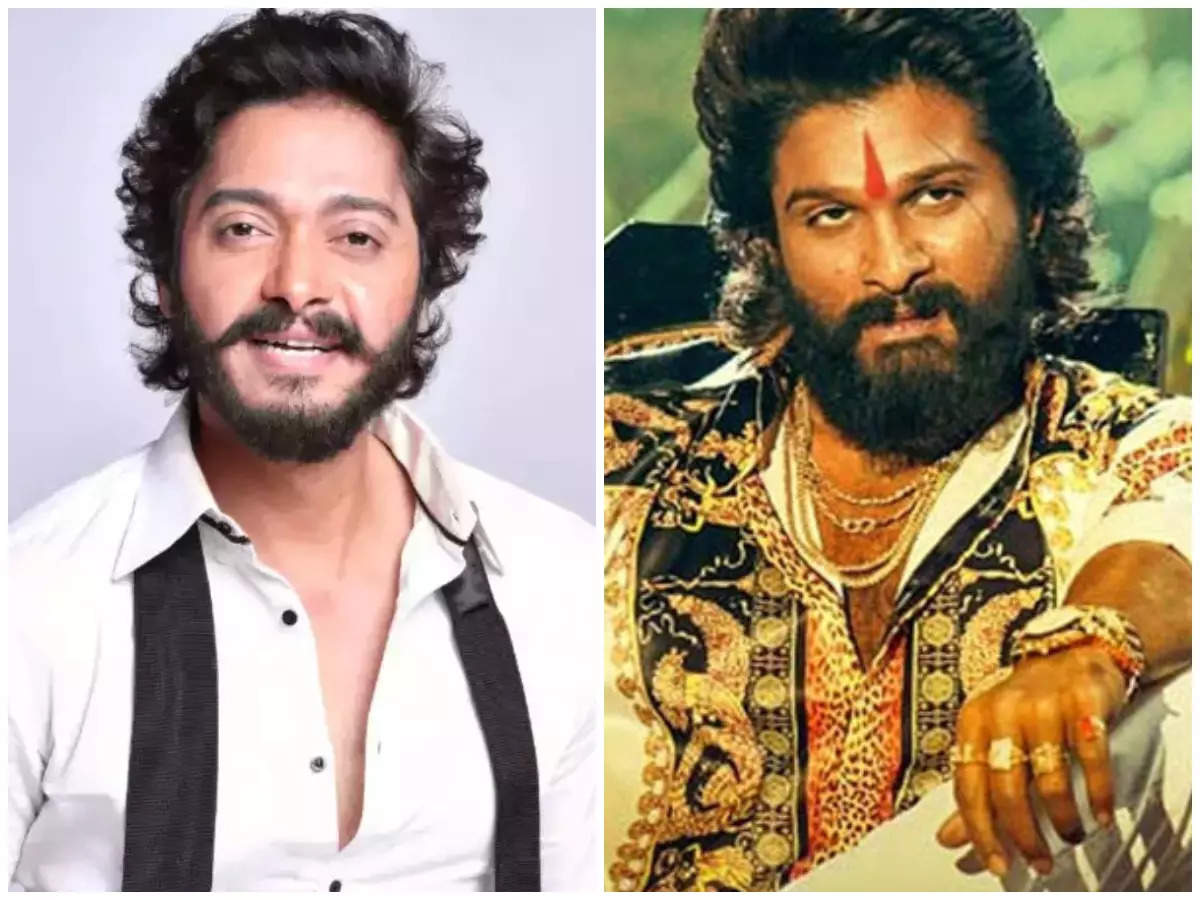 The Hindi remake of Allu Arjun starrer 'Pushpa: The Rise' became as successful as the original Telugu version.
Shreyas Talpade
voiced the main character Pushpa Raj for the Hindi version.
The actor recently revealed some inside stories about the film and its iconic dialogues. Shreyas said that a lot of catchphrases that became popular were ad-libbed in the dubbing booth. Recalling one of the instances, he added that there were a lot of improvisations they did during the dubbing sessions for Pushpa. Originally, the literal translation of Allu Arjun's famous dialogue was 'Pushpa jayega nahi'. But to make it more impactful, they made it 'Pushpa jhukega nahi'. The next thing you know, it has become a rage, Shreyas told the Free Press Journal.
Elaborating further, the Bollywood actor revealed that the iconic dialogue 'Flower nahi, fire hai main' dialogue did not exist in the original film. They got it improvised in the Hindi dubbed version and even after a year, people are seen referring to it. According to him, that was indeed the whole purpose; that instead of literal translation, they improvise it into something that retains the essence of the character but is also memorable for the audience.
Shreyas, who was last seen in Kaun Pravin Tambe?, will next be seen playing the role of former Indian Prime Minister Atal Bihari Vajpayee in Kangana Ranaut's 'Emergency'.
Katrina Kaif shares pics from her best moments with BFF Karisma Kohli, pens note | Bollywood
Katrina Kaif has penned a touching note for her bestie and filmmaker Karishma Kohli on her birthday on Monday. Taking to Instagram, Katrina shared several old and more recent pictures with Karishma as she wished her on her special day. She talked about Karishma facing battles in life and said they will be "doing the rest of life together". Also read: Katrina Kaif and Vicky Kaushal react as paparazzi say 'subah 4 baje se ruke hai' for pics
Sharing many pictures of them together from their various get-togethers, Katrina wrote, "My darling Karishmaaaaaaaaa it's your very special 36th birthday, anyone who says otherwise is wrong (smiley). Where would we be without the madness and joy you bring into our lives, your kindness, warmth, and positivity….. through these years I've seen you battle so much with so much strength and courage it always serves as an example to me."
She added, "Whenever you are around things are sunnier better and the world is just that much brighter ….. Heres to doing the rest of life together…. Through the good times and the stormy weathers and the adventures. Love uuuuuuuu."
The pictures show Katrina and Karishma twinning in red or white, posing by the poolside and at home. Most of them have Katrina giving Karishma a hug as they pose for the camera.
Karishma had co-directed Madhuri Dixit's OTT debut series The Fame Game. She and Katrina have been friends for several years. She is also seen at her house parties. Last month, Katrina and Karishma joined another friend, actor Mini Mathur for a fun game.
Karishma had shared the video with the caption, "When you think you know EVERYTHING about your girls… This has been a fun one. Happy Valentines my girls." In the video, Katrina confessed to checking out her partner's phone in the past and crying in the public bathroom during a Diwali party. She and Karishma also confessed to googling themselves.
Katrina currently has two major projects in the pipeline. She will be seen alongside Vijay Sethupathi in Shriram Raghavan's Merry Christmas. She also has Tiger 3 with Salman Khan. Both the films will release this year.
Veteran Malayalam actor Innocent passes away at 75; celebs pay tribute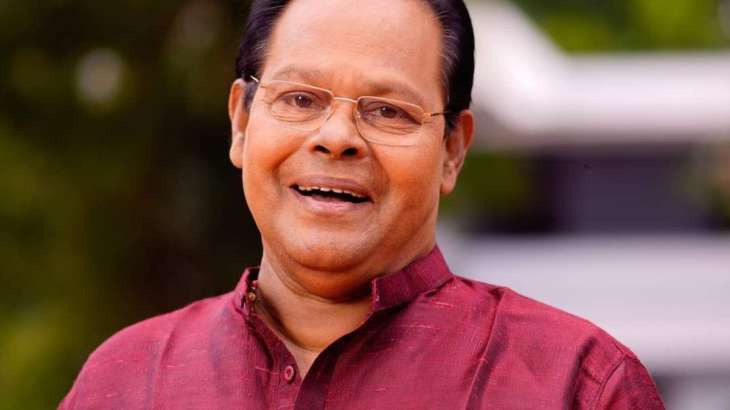 Veteran Malayalam actor Innocent passed away on Sunday at the age of 75. He was also a former member of Parliament and a cancer survivor. According to the reports, the celebrated actor was not keeping well for some time and was admitted to the hospital on March 3 with respiratory problems. According to the VPS Lakeshore Hospital in Kochi, Innocent passed away at 10:30 pm on Sunday night. The hospital said that the non-functioning of many organs and a heart attack led to the actor's death. 
A few years ago, the thespian had been diagnosed with cancer but in 2015 he announced that he was finally free of the disease. He had written about his battle with cancer in his book 'Laughter in the Cancer Ward'. The actor, who was last seen in Prithviraj Sukumaran's 2022 film 'Kaduva', has done over 700 films in Malayalam in a career that spanned over five decades.
Prithviraj Sukumaran was among the first celebrities who mourned the demise of the veteran actor. Taking to Twitter, he wrote, "End of an iconic chapter in cinema history! Rest in peace Legend!"
Innocent is survived by his wife Alice, and a son, Sonnet. 
Not just a celebrated actor, Innocent had also served as president of the Association of Malayalam Movie Artists (AMMA) for 12 consecutive years. Considered one of the best comedians in Malayalam cinema, Innocent also appeared in villainous roles. With his unique voice and mannerisms, he had endeared himself to countless cinema lovers as well as a toast of mimicry artists.
A former MP from the Chalakudy Lok Sabha constituency Innocent represented CPI(M). In 1979, he was elected as the municipal councillor of Irinjalakkuda municipality. He won the 2014 Lok Sabha elections from Chalakudy Lok Sabha constituency as an independent candidate supported by the Left Democratic Front (LDF). Innocent served as the president of the Association of Malayalam Movie Artists (AMMA), a guild of Malayalam artists from 2003 to 2018. He has written books based on his memories and columns in magazines and newspapers.