`My team and I had to be let go as part of Microsoft`s layoffs`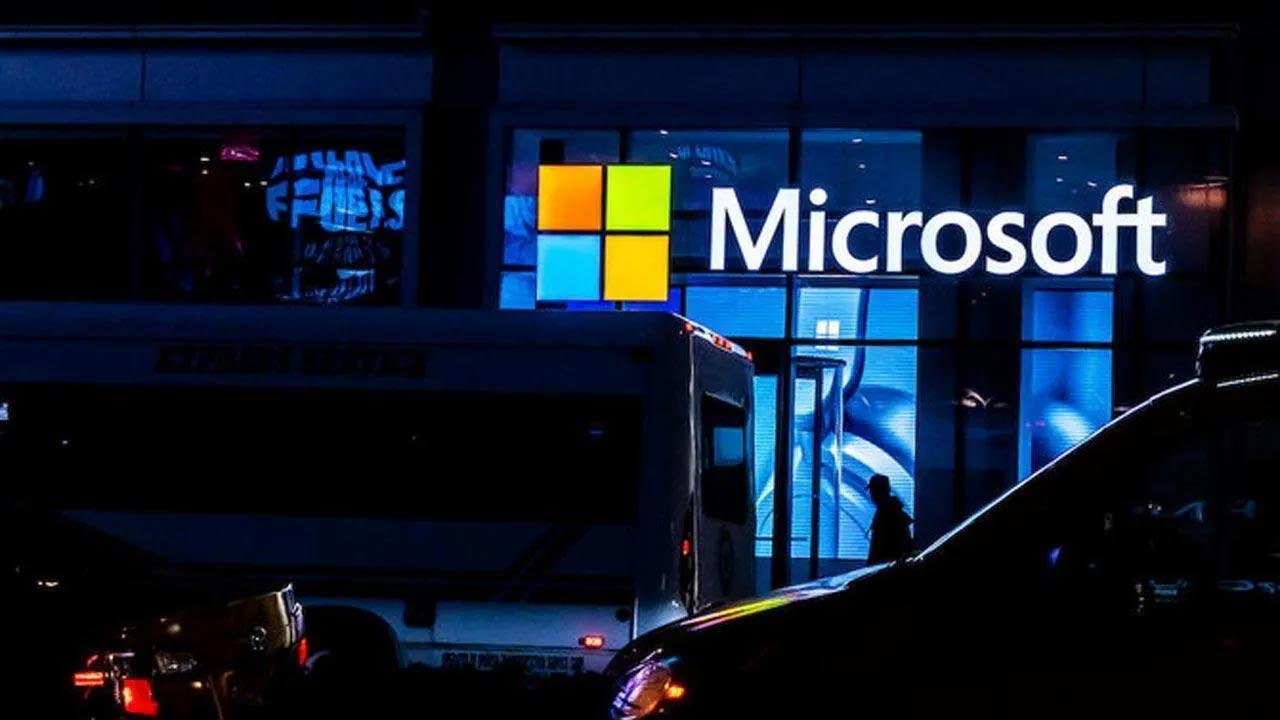 Ever since January 2023, there have been global tech layoffs around the world. Last week, tech giant Microsoft in an effort to cut costs, laid off more employees to tackle the challenging times, including an Indian-origin worker in the US who was sacked along with his entire team.
Hari S, a principal engineering manager at Microsoft, who spent more than 11 years in the company in Washington, wrote in a LinkedIn post, "With a warm heart, must say goodbye to a great organisation. Having been with Microsoft for 11 years, it pretty much seemed like a family especially when you have seen you have worked together through various Supply Chain product launches, multiple releases, rationalisation of architectures, a humungous number of integrations and efforts to bring in efficiencies within engineering & business processes."
"Anyways every sentence has to have a full stop some self-marked and some externally induced. This week me & my team had to be let go as part of Microsoft`s larger efforts to tackle the challenging times," he added.
Hari studied B.Tech from Pondicherry University (1997-2001) and completed his Post Graduate Diploma in Information Technology (PGDIT) from IIT Kharagpur (2002-2003). He is now looking for new roles in technology, product development, and team building.
"Looking forward for the next journey into roles that would need the passion of technology, product development and team building. If that seems like a fit for an opportunity that you know of, please do give a shout."
Keeping up the fighting spirit, Hari concluded, saying: "I am excited to see where the road line takes, I am sure every turn will teach something new to look back on and connect the dots on."
Also Read: General Motors may bring ChatGPT-like digital assistant for cars
This story has been sourced from a third party syndicated feed, agencies. Mid-day accepts no responsibility or liability for its dependability, trustworthiness, reliability and data of the text. Mid-day management/mid-day.com reserves the sole right to alter, delete or remove (without notice) the content in its absolute discretion for any reason whatsoever
Zigazoo to launch 'non-toxic' TikTok competitor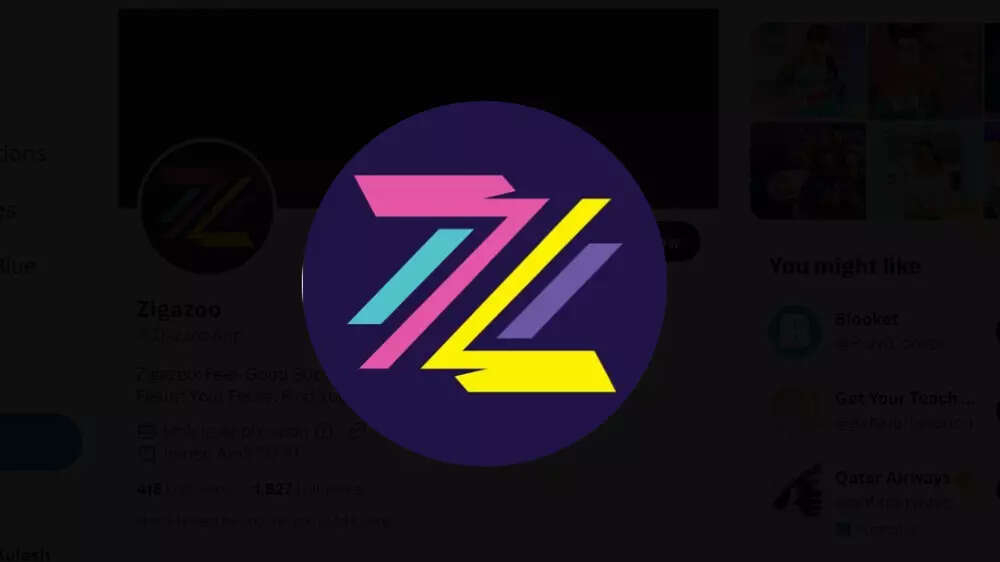 Zigazoo, a startup that offers a TikTok-style video-sharing app for kids, is launching a separate app targeted at Gen Z users. The app is meant for users ages 13 and older. The original app, which is known by the name Zigazoo, has been rebranded to "Zigazoo Kids."
As per a report in TechCrunch, users in the younger age range will be automatically migrated to Zigazoo Kids. The new app is invite-only and will go live on March 25.
"Zigazoo is invite-only, nontoxic social media designed so you can flaunt your flaws and vibe with people who share your interests. No text comments or trolling! Only real videos and real reactions," the company said on its website. It will be available for Android and iPhones.
What's different
Zigazoo doesn't allow users to type comments on posts but users can respond to each other via short-form videos. As per the company, this style of response reduces negative comments and trolling. The company has also included various safety measures, such as optional private accounts, human-in-the-loop moderation and an algorithm that promotes positivity.
Other features include searchable music and trending sounds. The company said that Zigazoo will soon have entertainment channels where creators will lead the content.
"We consider this moment a major social media reset, where obviously TikTok might get banned, but also Snapchat and Meta are suffering major losses. I think there's a lot coming into view for everyone where maybe there should be a more critical eye, and there should be a place where people can go and feel good about themselves… We want to see better social media, less toxic social media, and I think the time is really ripe for this moment.," TechCrunch quoted Zigazoo co-founder Zak Ringelstein as saying.
US ban looming on TikTok
The development comes a day after TikTok CEO Shou Zi Chew faced US lawmakers to address their concerns about the social media platform's ties to China and alleged security risks. He also said his children do not use the app due laws in Singapore, where they live.
Social Media Platforms Are Asking Users for Money. They Probably Don't Mean You.
Social-media companies are finally asking users to pay up. It isn't personal—it's strictly business.
Diablo 4 open beta dates, details revealed. Get ready to battle Lilith's minions
As gamers eagerly await the official release of Diablo 4 on June 6, Blizzard is giving players a chance to preview the game during two open beta weekends in March. The second weekend has just begun, so here's what you need to know to access the game, including start and end times.
When does the Diablo 4 open beta start?
The Diablo 4 beta is now on its second weekend, and players on PlayStation 4, PlayStation 5, Windows PC, Xbox One, and Xbox Series X can play for free. The Diablo 4 open beta started on Friday, March 24, with different start times depending on the region. Developer Blizzard has cautioned players to expect lengthy queue times, especially on the first day of the open beta launch.
The start times are as follows:
9 a.m. PDT for the west coast of North America
12 p.m. EDT for the east coast of North America
5 p.m. CET for western Europe/Paris
4 p.m. GMT for the U.K.
1 a.m. JST on Saturday, March 25 Japan/Tokyo
The high influx of players allows them to stress test the servers in preparation for the full launch. Blizzard may take the game offline temporarily to deploy infrastructure adjustments or fixes as the weekend progresses. With that in mind, players should try to give themselves multiple opportunities to play over the weekend in case of long queues.
When does the Diablo 4 open beta end?
The open beta will end on Monday, March 27, with different end times depending on the region. Note that the clocks changing in Europe from Sunday means the end time will be one hour forward compared to the first weekend's beta test end times.
How to access Diablo 4's open beta?
All platforms have free and open access to the second beta weekend running from March 24-27. However, players need to sign in with their Battle.net account, which is also needed for the first beta weekend. Players who pre-ordered the game digitally got access to the open beta automatically on their platform.
What's in the Diablo 4 open beta?
Players will have access to the prologue and the first act in a region called Fractured Peaks. There will be a World Boss available to take on at select times during both weekends, which will require multiple players to work together to take down. There will be two options for co-op during the open beta, with the two-player couch co-op available during the early access weekend. Only one player needs to have pre-ordered for couch co-op, but both need Battle.net accounts linked to their platform accounts.
During the early access weekend, characters are limited to the Barbarian, Rogue, and Sorcerer classes, with the final two classes, Druid and Necromancer, opening up during the open beta weekend. Characters are capped at Level 25, but players can create up to 10 characters per Battle.net account.
Does Diablo 4 progress carry over to the full game?
Progress will carry over from the early access weekend to the open beta weekend, but overall beta progress won't carry over to the full game. Characters will be deleted once the open beta is over. However, there are three open beta rewards that will carry over when the full game launches on June 6. These include the Initial Casualty Title, the Early Voyager Title, and the Beta Wolf Pack Cosmetic Item.
Also read | Diablo 4 shaping to be a worthy successor, leaves Diablo 3 graphics in dust
Diablo 4 open beta is a great opportunity to preview the game before the official release on June 6. With the beta now on its second weekend, players have until Monday, March 27, to take on Lilith's minions and earn rewards that will carry over to the full game.