Oil steadies as investors take stock of banking crisis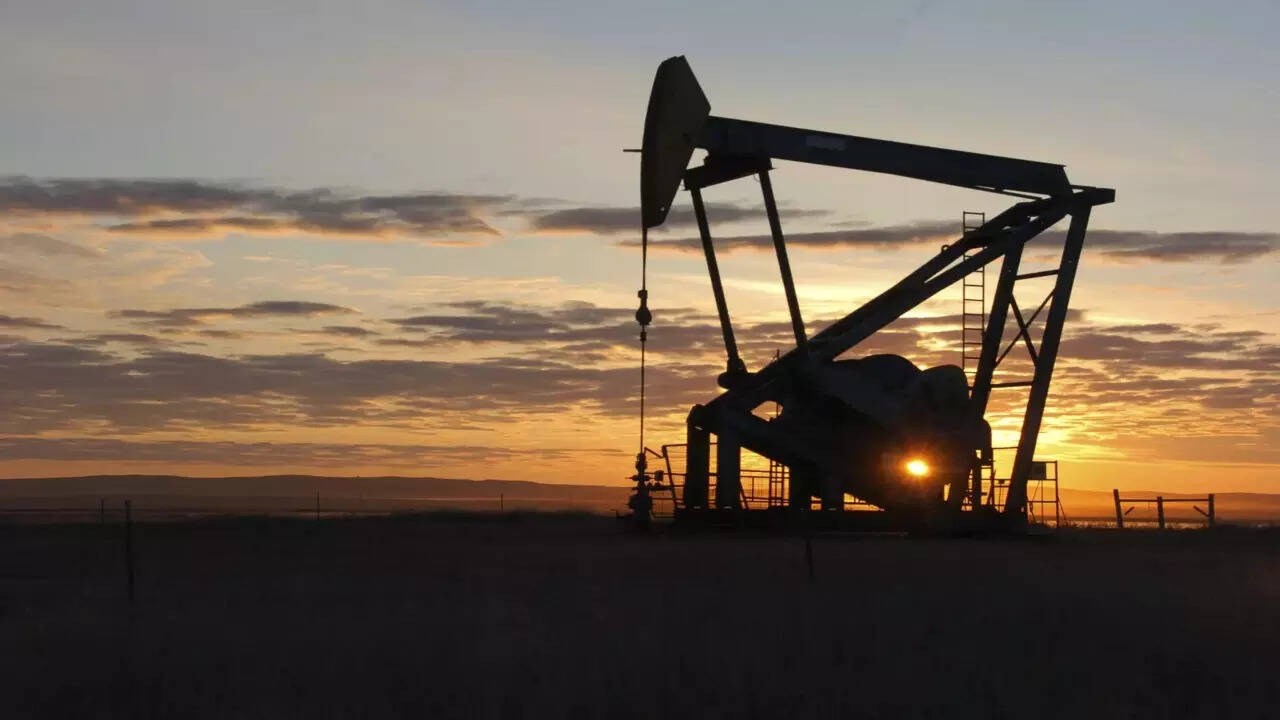 SINGAPORE: Oil prices were little changed on Friday after a meeting between Saudi Arabia and Russia calmed markets, but crude benchmarks were still headed for a second weekly fall after a banking crisis sparked a sell-off in global financial markets this week.
Brent crude futures edged up 2 cents to $74.72 a barrel by 0133 GMT, having snapped three days of losses to settle 1.4% higher on Thursday.
US West Texas Intermediate crude was at $68.33 a barrel, down 2 cents after closing 1.1% higher in the previous session.
Both contracts hit their lowest in more than a year this week and are set to post their biggest weekly falls since December at about 10%. Oil and other global assets were undercut this week as the collapse of Silicon Valley Bank (SVB) and Signature Bank sent the U.S. and Swiss governments scrambling to shore up liquidity at banks.
Contagion risks among banks are still keeping investors on edge, curbing their appetite for assets such as commodities as they fear a further rout could trigger a global recession and cut oil demand.
"The sudden failure of SVB and Signature Bank forced a rethink about the health of the broader economy and spooked markets," JPMorgan analysts said in a note.
"Oil demand is being repriced, but we see little change in fundamentals and are inclined to ride out financial sector volatility, keeping our price forecasts unchanged for now as we await updates on potential policy actions in the coming weeks," the analysts said, referring to an OPEC+ meeting and Washington likely moving to start refilling strategic reserves.
The advisory committee of the Organization of the Petroleum Exporting Countries and their allies including Russia, a group known as OPEC+, will meet on April 3.
Further decline in prices may prompt OPEC+ to reduce supplies to prevent a forecast inventory build in the second quarter, analysts at National Australia Bank said in a note.
WTI fell under $70 a barrel for the first time since December 2021, possibly making prices attractive enough for the US government to start refilling its Strategic Petroleum Reserve, which is sitting at record low levels.
New tax regime, other rules to kick in from Apr 1: What taxpayers need to know
As is the case with each financial year (FY), the upcoming FY (2023-24) will also begin on April 1. The announcements made by finance minister Nirmala Sitharaman in the annual Feb 1 budget, too, will come into effect as part of the new financial year. In Budget 2023, one of her announcements pertained to the old and new income tax regimes.
Also Read: Everything To Know About the New Income Tax Regime 2023
What did Sitharaman announce?
The minister announced changes to tax slabs under the new regime, adding, however, that taxpayers will still be able to select the regime under which they want to file their returns. In case no choice was made, the new tax regime will be default, she said.
Also Read: Confused about old and new income tax regime? Here's a dedicated calculator
What to know about the new tax rules?
Speaking to HT's sister publication Mint, Abhishek Soni, co-founder and CEO, Tax2Win, explained what citizens must know about the new tax rules. "As we usher in the new financial year, and bid farewell to FY 2022-23, we can expect some significant changes coming into effect from April 1, 2023. These changes will involve the introduction of new rules or reforms to existing ones, as announced by the finance minister, in the Budget 2023," said Soni.
Here are a few things one must know about the new rules, as per Abhishek Soni:
(1.) The increase of basic exemption limit (from ₹2.5 lakh to ₹3 lakh) is to make the new regime more 'attractive.' The highest rate of 30% will be levied on annual salary of more than ₹15 lakh.
(2.) The surcharge rate has been reduced from 37% to 25% for those earning more than ₹5 crore annually. Under the new regime, however, this 25% rate is for individuals with yearly income exceeding ₹2 crore.
(3.) Individuals and Hindu Undivided Families (HUFs) can choose between the regimes in every FY (if there is no business income). For those with business income, on the other hand, there will be only one chance to return to the old regime, if they opted for the new one.
(4.) Section 87A rebate is available under both. Also, for those confused which one to opt for, the Income Tax Department has launched a 'calculator.'
(5.) Under a proposal to introduce a standard deduction in the new regime (no changes made for the old one), people will benefit from a standard deduction of ₹50,000.
Key meet today to decide 2022-2023 EPF rate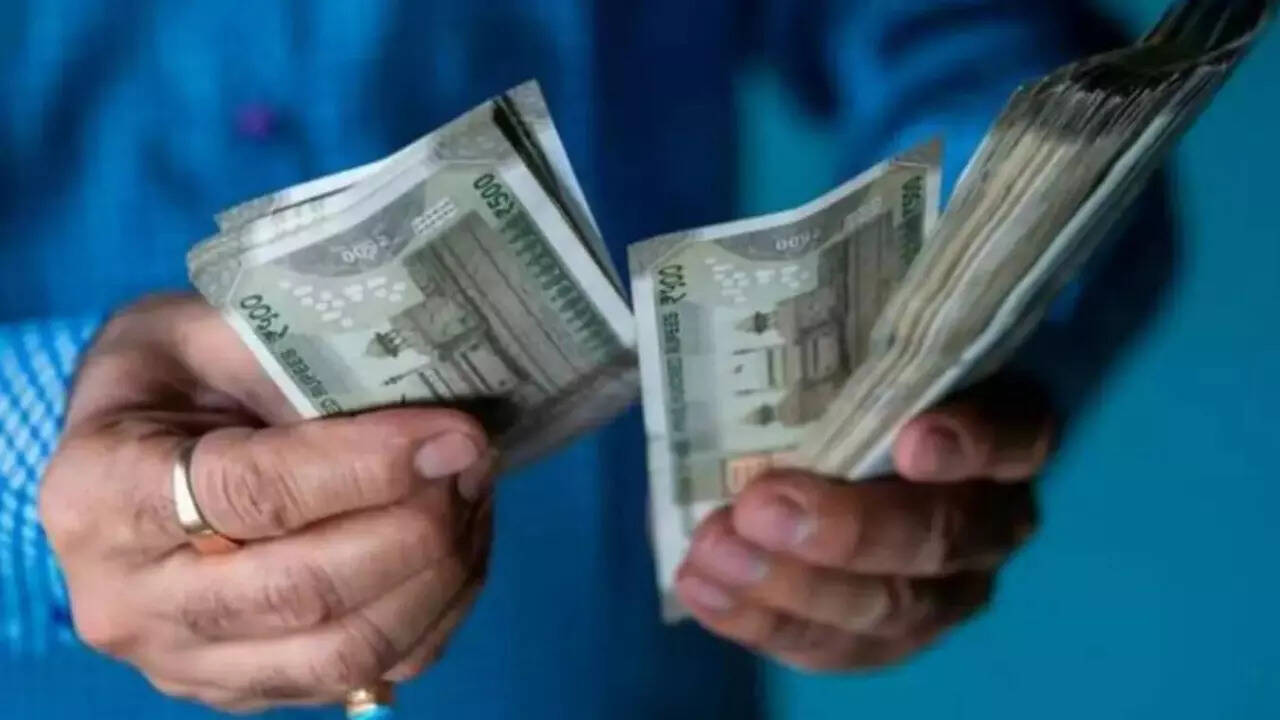 NEW DELHI: The crucial twoday meeting of the EPFO's Central Board of Trustees, which is to declare the EPF rate of interest on the retirement corpus for 2022-23, will begin in the national capital on Monday.
In March 2022, the government had declared 8. 1% EPF rate for 2021-22, the lowest level since 1977-78. It is expected that the interest levels will be maintained at par.
The declara tion of interest comes at a time when government had said interest applicable for 2021-22 is still being credited and was a bout 98% complete till March 6. The delay in EPF interest cred its was attributed to a software upgrade necessitated by the introduction of TDS on annual EPF contributions of over Rs 2. 5 lakh.
Apart from the declaration of interest rates, the meeting assumes significance since the pension fund manager will present a status note on the Supreme Court's November 4, 2022 judgment regarding pension on higher wages, an issue that has led to considerable angst among exsisting and prospective pensioners as a result of procedural complexities in the application process.
In its meeting of the Pension Impleme ntation and EDLI Committee (PIEC) on March 15, EPFO had decided to issue a set of FAQs to "demystify" the apex court judgment and its implications on pensioners. However, des pite the extension of last date of application to May 3, the EPFO has still not issued the detailed explainer, nor clarified the method of deposit or computation of pension. Other agenda items include, among other things, a presentation of the retirement fund manager's revised budget estimates for 2022-23 and budget estimates for 2023-24 for EPFO and the schemes fu nded by it. This comes in the backdrop of PIEC's expression of concern in the March 15meeting over the labour ministry's submission to a parliamentary panel that its budget estimates for 2023-24 were prepared without factoring in the implications of the apex court's judgment, also as this may impact the EPFO rate of interest for 2022-23.
A report of the standing committee on labour tabled in Parliament this month said the ministry told the House panel that the implications of the judgment had not been factored in to the BE 2023-24 allocation.
In a subsequent Action Ta ken Report by the labour ministry, it has said the fund manager has seen a "significant drop" in
EPFO
's acturial deficit as a result of the improvement of the quality of data with respect to the members of EPS-95.
BREAKING: Israel PM fires defense minister who dissented on court plan
Israel PM Netanyahu fires defense minister who dissented on court plan
Israeli Prime Minister Benjamin Netanyahu on Sunday fired Defence Minister Yoav Galant a day after he broke ranks, citing security concerns in calling for a pause to the government's controversial judicial reforms, reported AFP.