Ranbir Kapoor says he has no ego, is first to say sorry to Alia | Bollywood
Ranbir Kapoor was the first guest in the fourth season of cousin Kareena Kapoor's show, What Women Want, on YouTube. In the show, Ranbir talks about a bunch of topics confidently, from marrying Alia Bhatt to welcoming their daughter Raha Kapoor. (Also read: What Women Want promo: Kareena Kapoor asks Ranbir Kapoor about feeling ready for 'dal chawal' before marrying Alia Bhatt)
In the show, Kareena asks Ranbir about his relationship with actor-wife Alia Bhatt. She asks, "Stay up and fight with Alia or sleep over it?" Responding to this question, Ranbir instantly replies, "I am the sleep over it kind of a guy. Let's just sleep over it and pick it up in the morning because by then see.. kya hota he ki (what happens is) when a couple fights sometimes to hurt the other person lot of things are said for effect and you don't really mean it and the other person thinks that you are coming from a place of something so that person takes those 3-4 words and it stays with that person and then you have to clarify it… So it always comes in the heat of the moment so I always believe that if there is a fight I can just kind of take some space."
Kareena then responds to Ranbir's answer and asks, "How are you so sensible?" and alleges that he has come with his answers prepared from before the show. To this Ranbir says that he didn't even know what questions she will ask and says he still needs to complete his answer. He then says, "I think space is great and also Alia is somebody… she's a lawyer so if she feels that she's wronged she will not let go until she makes her point clear. And I am the guy who has no ego.. I don't have self-respect also. I am very happy saying sorry even if I am in the right or wrong but I like that space. I like the concept of space."
Ranbir married Alia last year in April. They welcomed their daughter Raha Kapoor in November 2022. They recently celebrated their first Holi as husband and wife, and as parents.
Ranbir Kapoor is currently basking in the success of his latest outing, Tu Jhoothi Main Makkaar. The film released on March 8 and also starred Shraddha Kapoor.
I'm Sorry In Advance, But Here Are The 18 Titles Leaving Netflix Next Month
Raj Thackeray praises Javed Akhtar over his 26/11 remark in Pakistan: I want Muslims like him | Hindi Movie News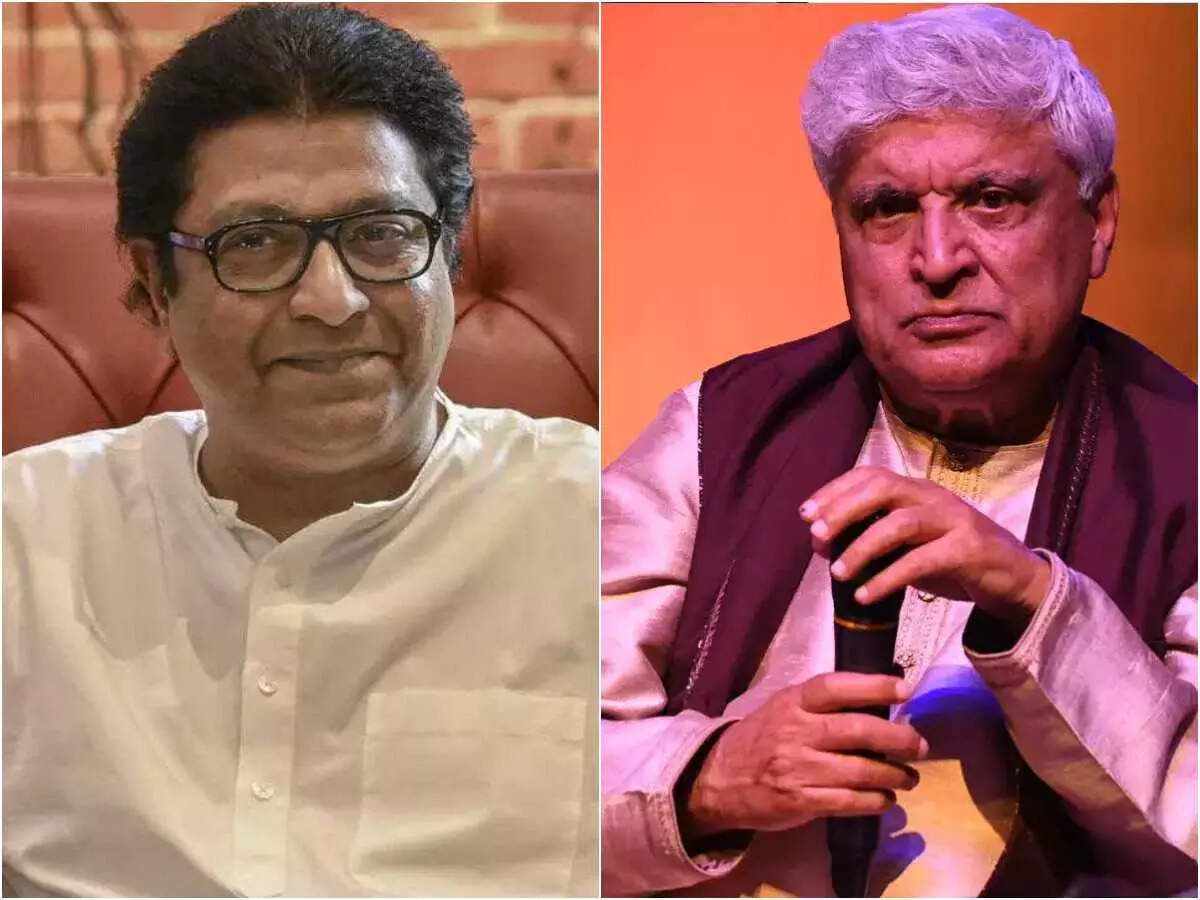 Maharashtra Navnirman Sena (MNS) chief
Raj Thackeray
, on Wednesday, praised veteran lyricist and poet
Javed Akhtar
over his comment on the 26/11 Mumbai terror attacks in
Pakistan
. He said that our country wants Muslims like him who can speak against Pakistan.
"I want people like Javed Akhtar and many more. I want Indian Muslims who speak against Pakistan and tell them our power. Javed Akhtar does that and I want Muslims like him," Raj Thackeray said while addressing crowd at a rally held at Dadar's Chhatrapati Shivaji Maharaj Park on the occasion of
Gudi Padwa
.
At the literary event held in the memory of renowned Urdu poet Faiz Ahmed Faiz in Lahore last month, Javed was heard saying that the perpetrators and conspirators of the 26/11 Mumbai terror attacks were still roaming freely in Pakistan.
"Blaming each other won't solve our problems. We saw how Mumbai was attacked. They (terrorists) came neither from Norway nor Egypt. They are still roaming freely in your country. So you shouldn't be offended if there's a grouse and bitterness in Indian hearts over the 26/11 attacks," he had said at the event.
He also did not hesitate to say that India has organised so many grand functions of Nusrat Fateh Ali Khan and Mehdi Hassan but Pakistan couldn't organise a single event of Lata Mangeshkar.
Sonam Kapoor shares 'aww-dorable' photos with husband Anand Ahuja and Vayu; pair welcomes spring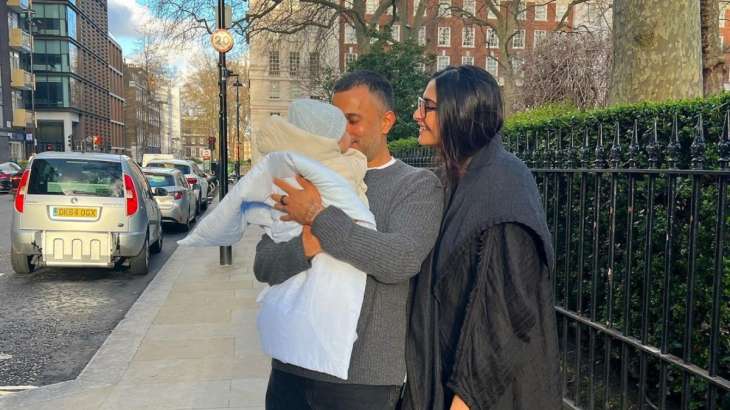 Sonam Kapoor and Anand Ahuja are one of the most adorable couples in the Tinsel town. The pair exchanged vows in 2018 in an intimate ceremony in Mumbai, which was graced by their close friends and family members. In 2022, the lovebirds welcomed their first child, a baby boy named Vayu and since then, they have been relishing parenthood to the fullest. Recently, Sonam Kapoor shared beautiful pictures with her family as they welcomed spring.
On Wednesday, Sonam Kapoor took to her Instagram and shared a set of pictures with her husband Anand and their munchkin Vayu. The actress can be seen posing with her hubby and their youngster as they celebrated the arrival of spring in the photos. She also posted some photos of the location they visited, which appeared surreal. Along with the pictures, Sonam wrote, 'Spring is coming.' 
A few days ago, Anand Ahuja penned a heartfelt post for wifey as she celebrated her first Mother's Day. Anand took to his Instagram account and shared an unseen picture of Sonam and Vayu. In the picture, the actress is seen holding her newborn baby boy in her loving arms and looking affectionately at him. The mother-son duo are seen clad in yellow and look adorable. Along with it, Anand wrote a long note for Sonam. 
His note read, "I have to admit, and Sonam can verify, that emotional / social awareness is not really a strength of mine. As a result, it's really taken me seeing what @sonamkapoor has done over the past 17 months (and actually even longer) in ensuring the best emotional and physical health of herself and our baby to really understand the levels of commitment and selflessness it takes to be a full time mom. In an age when we all have been accustomed to immediate reward systems, committing to motherhood really does mean giving endlessly over and above that system. It has also re-emphasized her responsibilities as a daughter, sister and wife (and girlfriend :P) as she navigates making sure our son gets all the love, learnings and blessings he can from our big family as he slowly grows into the most unique individual with the assets of our heritage and also without the burdens of any expectations."
He added, "I know all of this is cliché in a sense which is why I started by saying that it's taken me seeing @sonamkapoor do all this to really appreciate the magic of motherhood. To @sonamkapoor and to all the moms (and we all have some degree of motherhood in us even if not everyone is a 'full time mom') Happy Mothers Day!! You are the root all life & love." 
Meanwhile, on the work front, Sonam Kapoor will be next seen in Blind. Helmed by Shome Makhija, it also features Purab Kohli, Vinay Pathak, and Lillete Dubey in key roles. 
Also read: Arjun Rampal breaks silence on Kangana Ranaut led Dhaakad's debacle: 'It does hurt..'
Also read: Massive set for Shah Rukh Khan and Salman Khan's action scene in Tiger 3? Here's what we know