Ready for George Thorogood's 2023 tour? Here's how fans can get their tickets
George Thorogood and the Destroyers are set to celebrate their 50th anniversary with the 'Bad All Over The World – 50 Years Of Rock Tour.' With 37 shows scheduled across North America, the band promises to deliver the biggest and baddest rock party ever seen. Here's everything you should know about his musical tour. (Also read: Ted Lasso: Everything You Need to Know about Season 3 from release date to timings and more)
Thorogood, who has always been true to himself and his love for music, took to social media handle to express his excitement for the tour. The legendary classic rockers and bluesmen will take their big and bad rock party to theaters, arenas, and amphitheaters across the continent, including the northeast.
Kicking off on May 21 at Big Flats, NY's Tags Summer Stage, the tour will see the band perform at Ocean City's Music Pier on Aug. 28 and 29. Fans will have the opportunity to experience George Thorogood's iconic guitar licks and the band's signature sound live in action. Despite their fame and legendary status, ticket prices are remarkably affordable. Some tickets are available for as low as $22 before fees on Vivid Seats. This is less than the price of "One Bourbon, One Scotch, One Beer."
If you're a fan of classic rock and blues, this is an opportunity not to be missed. George Thorogood and the Destroyers' 50th-anniversary tour promises to be a rockin' good time for fans both old and new. Make sure to get your tickets now, and get ready to be part of the biggest and electryfying rock party of the year.
George Thorogood and the Destroyers will kick off their tour with two shows at Chinook Winds Casino on March 17 and 18. Other notable stops include Las Vegas, Vancouver, Bethlehem, Detroit, and Santa Fe. The tour will wrap up at Cape Cod Melody Tent on Sept. 3. Find the complete tour calendar, including dates, venues, showtimes, and ticket at https://www.vividseats.com/
Back in November 2022, he performed at an unusual venue in Australia, a prison that turned out to be a tourist attraction. Here's the setlist that delighted his fans from down under, which you might hear if you catch him live at a venue near you, according to Set List FM. The night kicked off with Rock Party' and continued with classics like Bo Diddley's 'Who Do You Love? and The Sonics' Shot Down. Other highlights included I Drink Alone, an instrumental jam, and covers of John Lee Hooker's House Rent Blues / One Bourbon, One Scotch, One Beer, and The Champs' Tequila. The show ended with Thorogood's signature hit "Bad to the Bone" and a rousing rendition of Hank Williams' Move It on Over with his Drifting Cowboys.
He is the frontman of George Thorogood and the Destroyers, a band that has been active for over five decades and has released many hit albums and singles. His most popular songs include Bad to the Bone, I Drink Alone, and Move It on Over. He has also released numerous albums, many of which have gone gold or platinum, including George Thorogood and the Destroyers, Maverick, and The Dirty Dozen.
George Thorogood has been married to his wife Marla Raderman since 1985. Raderman is a physician's assistant and has been with him for many years. The couple met in the early 1980s and have been together ever since. They have two children together, a son named Rio and a daughter named Ria.
Nawazuddin Siddiqui's brother makes BIG accusations; takes a dig saying 'this is emotions not allegations'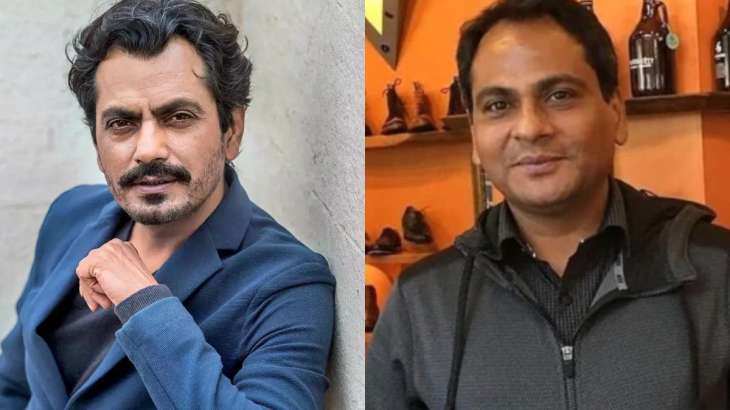 Bollywood actor Nawazuddin Siddiqui has been in the headlines lately for the ugly feud with his wife Aaliyah Siddiqui and a rift with his brother Shamas. While many allegations have been made against the actor by his wife and brother, the actor only once opened up about the same in a long social media note. Now, Nawazuddin's brother has again hit at him and made some big accusations in a Twitter post. Shamas questioned the actor over his personal life as well as his defamation cases. He also revealed that he filed a case against the actor demanding back his 'youth and 11 years'.
Nawazuddin Siddiqui's brother Shamas in a long note said, "Dear brother, what happened to the 100 crore defamation cases that you have filed against ANI and others? Are you done – what happened to them? Are you spending money just to be in the news? Are you trying to show that your value is 100 crores, or are you a child that everyone is troubling you? Your value as a human being is 0 – the value of a human being is known to the people around him and we all know and. You will understand soon my Hitler Babu."
He added, "Instead of the 100 crore defamation case, pay more attention to the producer's 150 crores, which you have drowned. 9 films are stuck because of your poor statements. Even as an actor, your value has remained zero. Means Hitler's influence is so much that you will blame anything on people."
"You cannot return my 11 golden years, now will I cover up your dark deeds now. My fault is that because of my career, I decided to support the truth. I have filed a case against you in the upper court to return my youth and 11 years back," concluded Shamas.
The actor's brother tweeted that Nawazuddin has had three marriages. He was married to Isha during the lockdown. The first wife is Firoza who is from Haldwani. Further, Shamas also accused the actor of misbehaving with his sister-in-law and kicking her during her pregnancy.
Earlier, Nawazuddin Siddiqui in a social media post reacted to the allegations by his wife Aaliyah and said, "This is not an allegation but expressing my emotions." Taking a dig at the same, Shamas also captioned his tweet saying, "Dear Brother #NawazuddinSiddiqui , this is also emotions not allegations."
In his post, Nawaz said, "I am termed as a bad guy everywhere because of my silence. The reason I have kept quiet is because all this tamasha will somewhere be read by my small children."
He added, "First of all me and Aaliya do not stay together since several years, we are already divorced but we definitely had an understanding only for our kids.(sic)" He also added, "Does anyone know, why my kids are in India and not attending school for 45 days, wherein the school is sending me letters everyday that it's been too long an absence. My kids have been made hostage for past 45 days & are missing their schooling in Dubai."
"She had abandoned the kids in Dubai for the last 4 months before calling them here on pretext of demanding money. On an average, she is been paid approx 10 Lakhs per month for past 2 years and 5-7 lakhs per month before moving to Dubai with my children, excluding the school fees, medical, travel and other leisure activities. I have also financed her 3 films costing me crores of rupees, just to help her set up her income stream, since she is the mother of my kids. She was given luxurious cars for my kids, but she sold them and spent the money on herself. I have also bought a lavish sea facing apartment in Versova, Mumbai for my children. Aaliya was made the co-owner of the said apartment as my kids are small. I have given my children a rented apartment in Dubai, where she was also living comfortably."
Just before Nawazuddin Siddiqui's post, his wife Aaliyah had shared a video and accused him of throwing her and their kids out of the house. Nawazuddin Siddiqui and Aaliya Siddiqui got married in 2009 and are parents to two children- a son named Yaani and a daughter named Shora.
Shreyas Talpade reveals story behind Allu Arjun's popular dialogues 'Pushpa jhukega nahi' and 'Flower nahi, fire hai main' from 'Pushpa: The Rise' | Hindi Movie News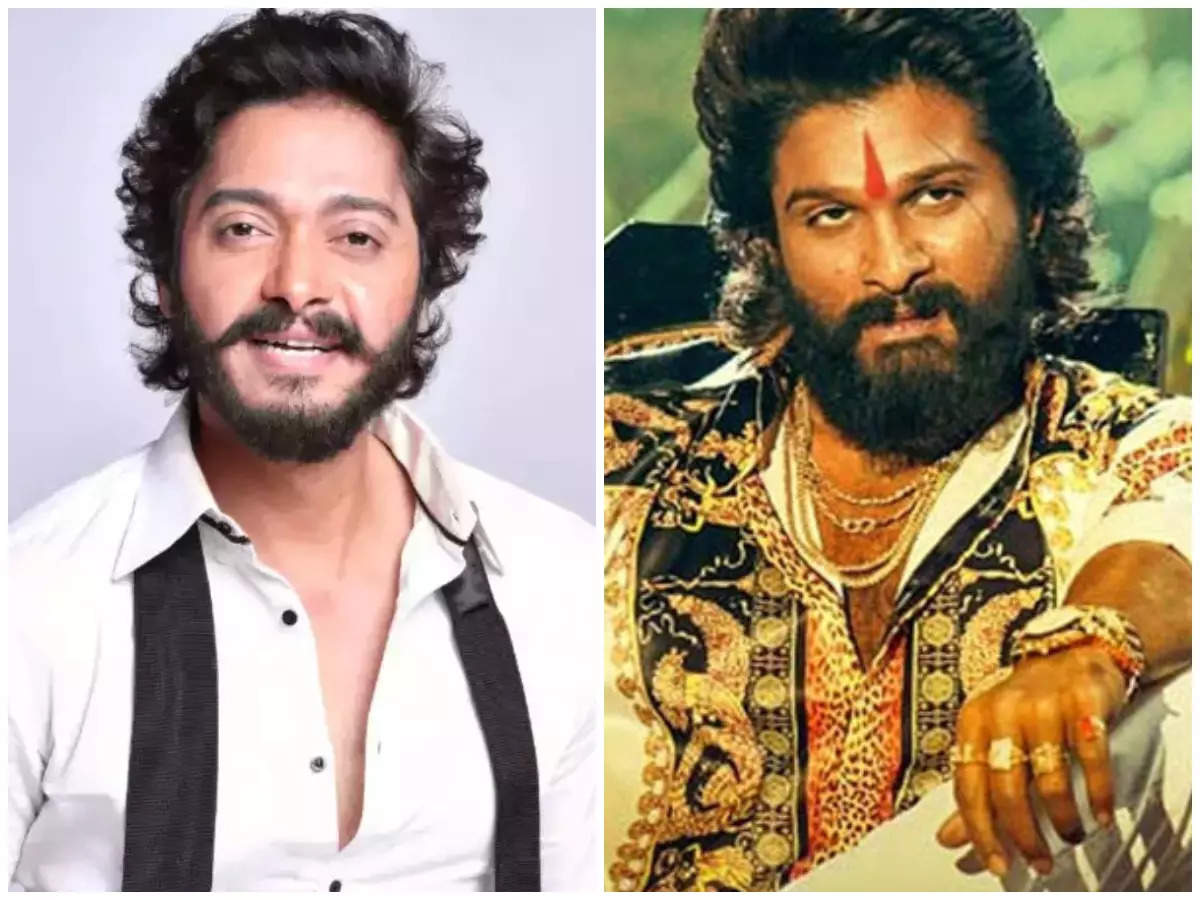 The Hindi remake of Allu Arjun starrer 'Pushpa: The Rise' became as successful as the original Telugu version.
Shreyas Talpade
voiced the main character Pushpa Raj for the Hindi version.
The actor recently revealed some inside stories about the film and its iconic dialogues. Shreyas said that a lot of catchphrases that became popular were ad-libbed in the dubbing booth. Recalling one of the instances, he added that there were a lot of improvisations they did during the dubbing sessions for Pushpa. Originally, the literal translation of Allu Arjun's famous dialogue was 'Pushpa jayega nahi'. But to make it more impactful, they made it 'Pushpa jhukega nahi'. The next thing you know, it has become a rage, Shreyas told the Free Press Journal.
Elaborating further, the Bollywood actor revealed that the iconic dialogue 'Flower nahi, fire hai main' dialogue did not exist in the original film. They got it improvised in the Hindi dubbed version and even after a year, people are seen referring to it. According to him, that was indeed the whole purpose; that instead of literal translation, they improvise it into something that retains the essence of the character but is also memorable for the audience.
Shreyas, who was last seen in Kaun Pravin Tambe?, will next be seen playing the role of former Indian Prime Minister Atal Bihari Vajpayee in Kangana Ranaut's 'Emergency'.
Katrina Kaif shares pics from her best moments with BFF Karisma Kohli, pens note | Bollywood
Katrina Kaif has penned a touching note for her bestie and filmmaker Karishma Kohli on her birthday on Monday. Taking to Instagram, Katrina shared several old and more recent pictures with Karishma as she wished her on her special day. She talked about Karishma facing battles in life and said they will be "doing the rest of life together". Also read: Katrina Kaif and Vicky Kaushal react as paparazzi say 'subah 4 baje se ruke hai' for pics
Sharing many pictures of them together from their various get-togethers, Katrina wrote, "My darling Karishmaaaaaaaaa it's your very special 36th birthday, anyone who says otherwise is wrong (smiley). Where would we be without the madness and joy you bring into our lives, your kindness, warmth, and positivity….. through these years I've seen you battle so much with so much strength and courage it always serves as an example to me."
She added, "Whenever you are around things are sunnier better and the world is just that much brighter ….. Heres to doing the rest of life together…. Through the good times and the stormy weathers and the adventures. Love uuuuuuuu."
The pictures show Katrina and Karishma twinning in red or white, posing by the poolside and at home. Most of them have Katrina giving Karishma a hug as they pose for the camera.
Karishma had co-directed Madhuri Dixit's OTT debut series The Fame Game. She and Katrina have been friends for several years. She is also seen at her house parties. Last month, Katrina and Karishma joined another friend, actor Mini Mathur for a fun game.
Karishma had shared the video with the caption, "When you think you know EVERYTHING about your girls… This has been a fun one. Happy Valentines my girls." In the video, Katrina confessed to checking out her partner's phone in the past and crying in the public bathroom during a Diwali party. She and Karishma also confessed to googling themselves.
Katrina currently has two major projects in the pipeline. She will be seen alongside Vijay Sethupathi in Shriram Raghavan's Merry Christmas. She also has Tiger 3 with Salman Khan. Both the films will release this year.