Wedding designer Ambika Gupta: Alanna Panday and Ivor McCray's shaadi was inspired by their devotion to family and travel – Exclusive deets and inside pics | Hindi Movie News
Social media influencer Alanna Panday got married to the love of her life, Ivor McCray in Mumbai in a dreamy wedding ceremony on March 16. Alanna is the daughter of Chikki (Chunky Panday's brother) and Deanne Pandey. The wedding festivities took place over two days, and fans got a glimpse inside the couple's mehendi, haldi and sangeet celebrations. After the wedding, Chikki and Deanne Pandey hosted a reception, which was attended by the who's who of
Bollywood
including Alanna's cousins Ananya Panday and Ahaan Panday.
ETimes spoke to wedding designer Ambika Gupta who spilled the beans on her overall experience planning and designing Alanna's wedding, working with the bride and groom, pressures of designing a celebrity wedding and more. Excerpts…
What was the first thought that popped into your head when you were approached by Alanna and Ivor for their wedding?
It was clear right from the onset that Alanna and Ivor and their respective families did not want us to treat the wedding as a celebrity event. It was meant to be a once-in-a-lifetime, personal journey of two very special and unique individuals. The wedding was to tell their stories that have now merged into one and my first thought was that I had to create a series of intimate, joyful, and elegant experiences for the couple, their families, and guests. From a questionnaire that Alanna and Ivor filled out for us, I got a clear idea of their aesthetic sense, their love for travel and nature, their favorite colors and their dream of a cozy, warm but surpassingly beautiful wedding.
How was your overall experience being a part of the wedding?
Alanna and Ivor were a joy to work with. They had a very clear vision of what they wanted and what they did not and I was particularly impressed with their knowledge of design and colour. Alanna was a very meticulous bride who had very constructive inputs about every aspect of the wedding, be it the cuisine, the backdrop, the floral accents or the textures and colors. It is always very satisfying to work with a couple who knows what they want and gives and takes constructive ideas.
How were Alanna and Ivor as a couple?
They are fun, and have different backgrounds and personalities but are very similar in the way they approach life. They are very devoted to their families and to each other. They have a very unique design sense and they shared a very unified vision of how they wanted their wedding to look and feel.
They are quite unique and different when it comes to their personality, fashion choices and lifestyles. How did you incorporate all these things while designing the wedding?
As I said, despite individual preferences, their overall vision of the wedding was rather cohesive. They share a great passion for traveling, and for serene and green destinations. They wanted a wedding that reflected this and also their close bond with their families. So a sense of sharing, interactive energy, and positivity was of utmost importance to them apart from the fact that they wanted a wedding replete with beautiful details. We also got cues about their color sensibility from their profiles on Instagram. For their 'Haldi', guided by their love for Italy, we created a quaint and colorful farmer's market and because they have an abiding love for all things organic, earthy, and also a modern/minimal aesthetic. For their wedding ceremony, we created a whimsical forest theme with an ambiance rooted in nature and a fragrance that reminded the guests of their close connection with mother earth.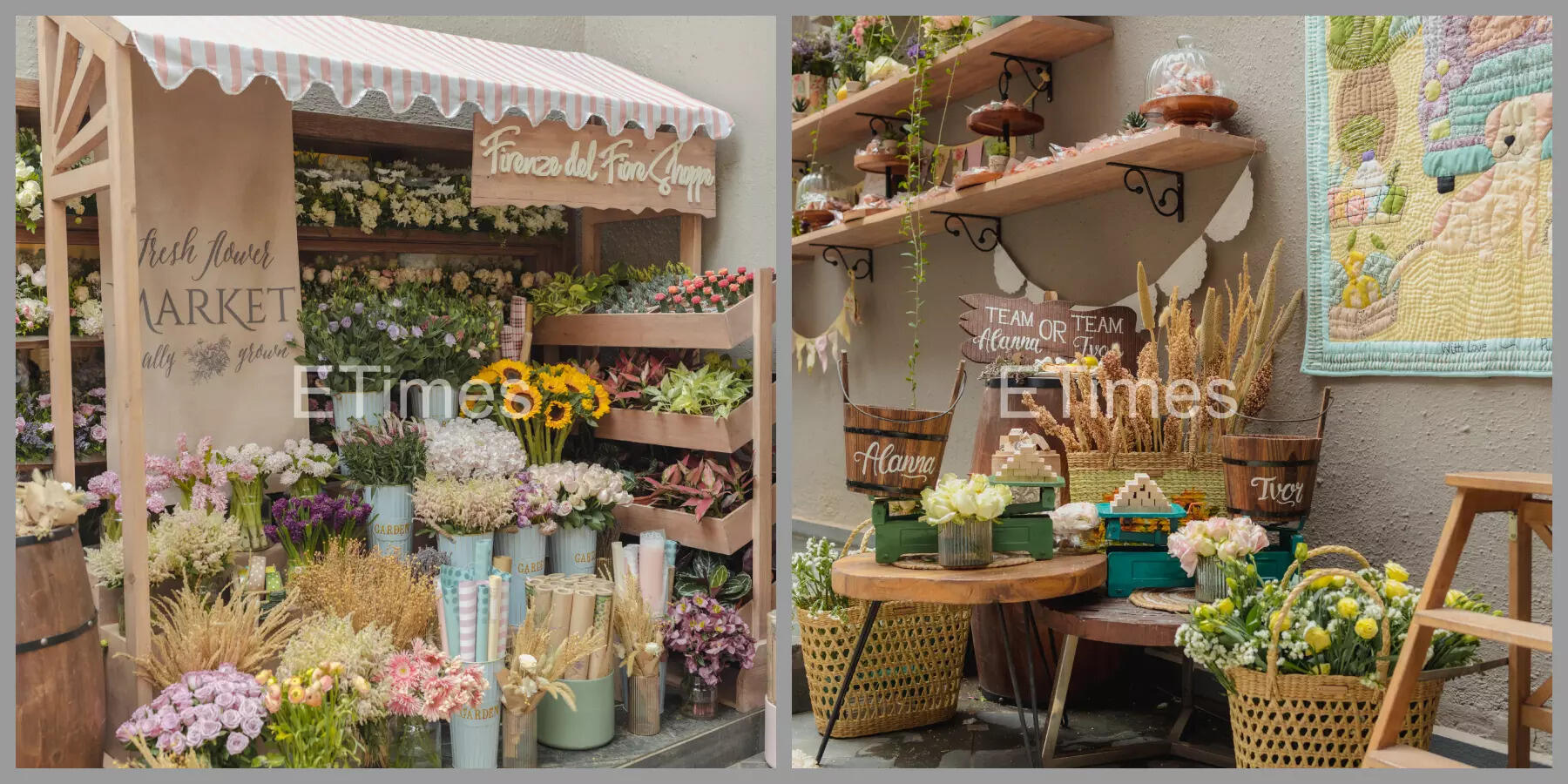 How receptive were Alanna and Ivor to your ideas? Did they give you any input?
The couple is very comfortable with listening to ideas and were also constantly giving us their input and feedback. They were actively involved in the planning process and were very happy with the way the wedding came together like a dream.
Were their families involved in decision-making?
Alanna and Ivor are very family oriented and every decision about the design, food, seating, etc was taken to ensure the ease and comfort of their loved ones. The families also offered us valuable insights about the couple and their dreams and hopes for the wedding.
People are opting for more and more sustainable weddings. What are your thoughts on that?
Yes, post the pandemic, people have become a bit more sensitive to using eco-friendly material and I personally feel, sustainable weddings are a great way to reduce carbon footprint and create a positive impact on the environment. I encourage clients to incorporate sustainable elements into their weddings wherever possible and we have been working with NGOs to redistribute extra food and recycle flowers. We also like to curate handcrafted gifts from local artisans.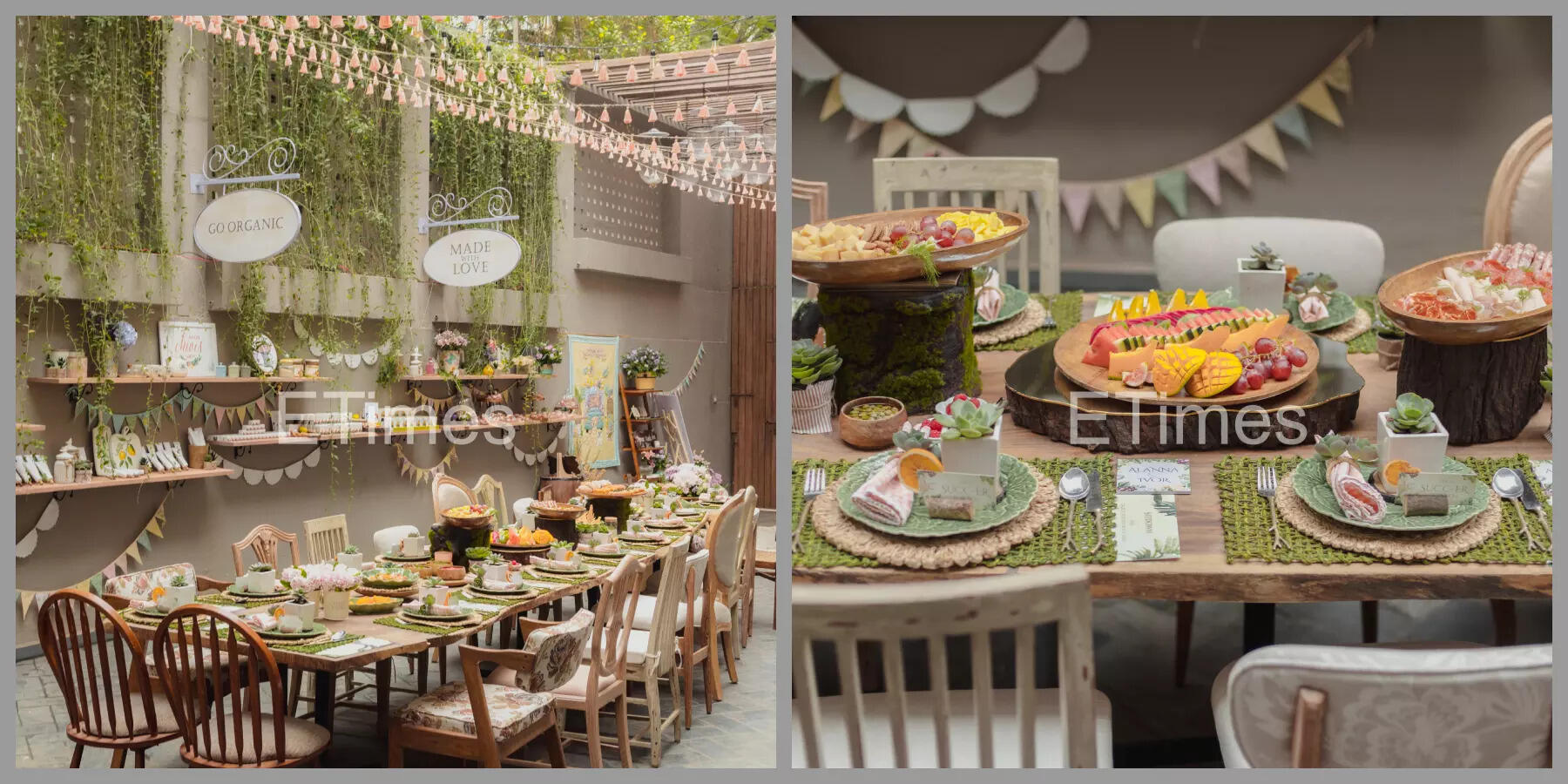 Even Alanna and Ivor gave away sustainable gifts to their guests. What was the thought or idea behind it?
Alanna is very socially responsible. She wants to give back to society in any way possible and distributed thoughtful gifts to street children in the neighborhood she grew up in. We recycled the flowers to make potpourri and sourced recyclable gift bags from NGOs. We also made sure that everything from the pre-wedding hamper to the wedding favours was sustainable. The giveaways were also practical and could be used in daily life. We incorporated décor elements in the haldi ceremony made by a women-led quilters collective, a social enterprise based in the foothills of the Himalayas.
Were Alanna and Ivor happy with all the preparations at their wedding? Did they share their reaction with you?
They were thrilled beyond words that we had gone into such detail to bring all of their dreams to life.
While on one side, we have big fat Indian weddings and on the other side, we have modern-yet-sustainable weddings – which one is more difficult to pull off and why?
Well, both types of weddings have their own set of challenges. However modern-yet-sustainable weddings require more effort and attention to detail as they involve incorporating eco-friendly elements while still ensuring a certain level of elegance, sophistication and opulence. It is difficult to pull off a totally zero waste and carbon-neutral wedding but we are getting there with elements that can be upcycled, have a smaller carbon footprint, are biodegradable, don't end up in landfills and generate less waste.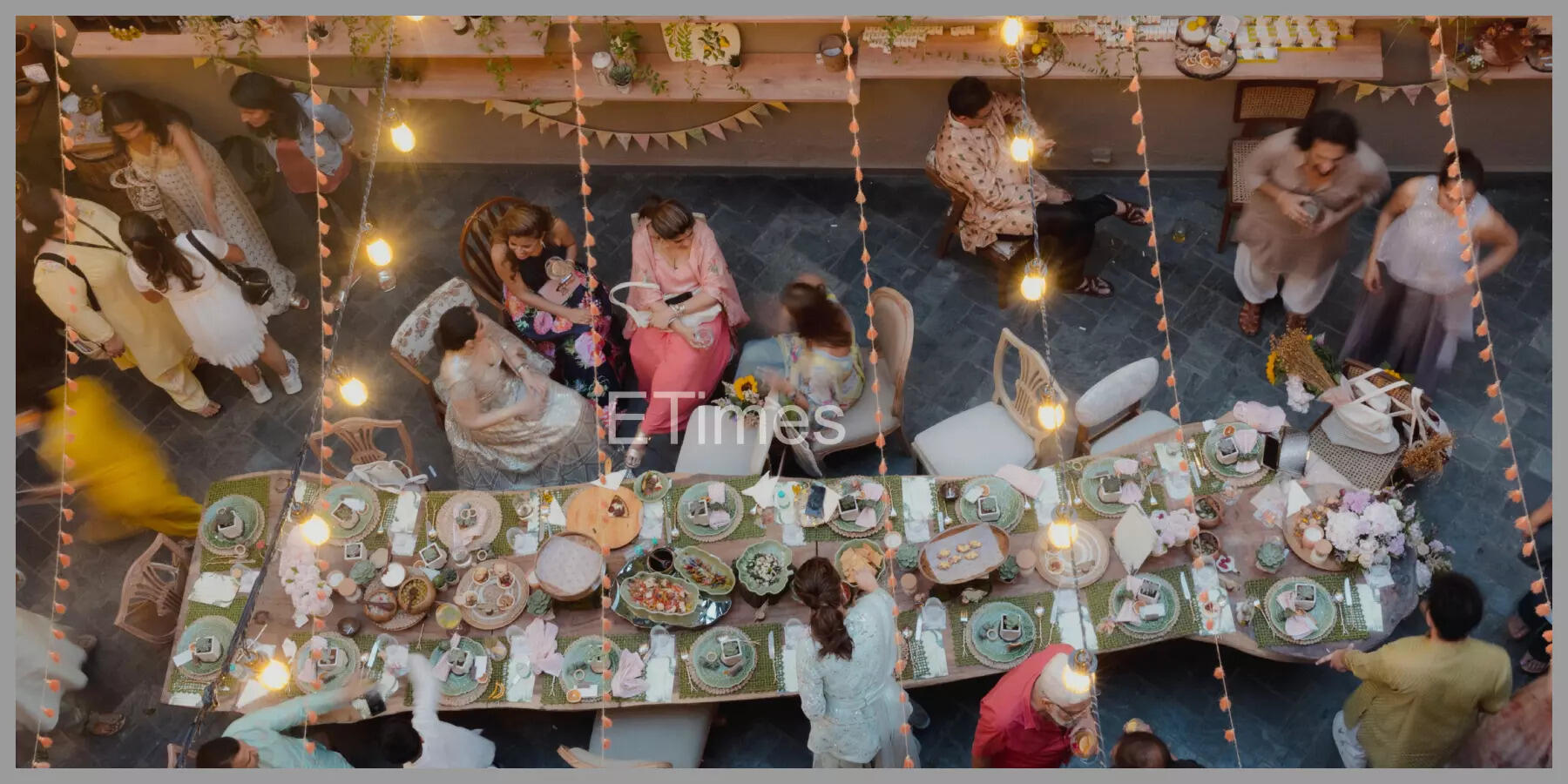 Pic credit: House of Clouds
Do you think planning a celebrity wedding comes with its set of pressures?
Planning a celebrity wedding definitely comes with its own set of pressures as the expectations are higher and the scrutiny is more intense. However, I enjoy working with celebrities as their briefs inspire me to push my creative boundaries and create unique and unforgettable experiences. For Kajal Aggarwal's wedding, for instance, we recreated the floating flower markets of Kashmir as her husband has Kashmiri roots. For Alanna's haldi ceremony, we designed an Italian farmer's market and a sprawling grazing table for the family and friends to congregate around. Yes, maintaining confidentiality is important in such weddings as also making sure that everything is picture perfect.
Amongst the celebrity weddings, you have designed and produced, which one has been close to your heart the most? Why?
All weddings, whether they are of celebrity clients or otherwise, are very close to my heart but one does remember certain moments and design elements more than others. One of my favorite pre-wedding events was inspired by Impressionist art and yet another derived a lot of elements from Frida Kahlo's paintings and her vibrant colour palette. Every wedding brings with it indelible experiences and it doesn't really matter whether a client is famous or not. Everyone we work with is equally important and precious.
The pandemic affected the wedding industry to some extent. But things seem to have bounced back to normal. Your thoughts…
Yes, the pandemic did have a significant impact on the wedding industry and caused a lot of uncertainty and disruption. However, I am happy to see that things have started to bounce back to normal. People, however, are beginning to opt for more intimate and personalized wedding experiences and I think this is a positive trend.
Shreyas Talpade reveals story behind Allu Arjun's popular dialogues 'Pushpa jhukega nahi' and 'Flower nahi, fire hai main' from 'Pushpa: The Rise' | Hindi Movie News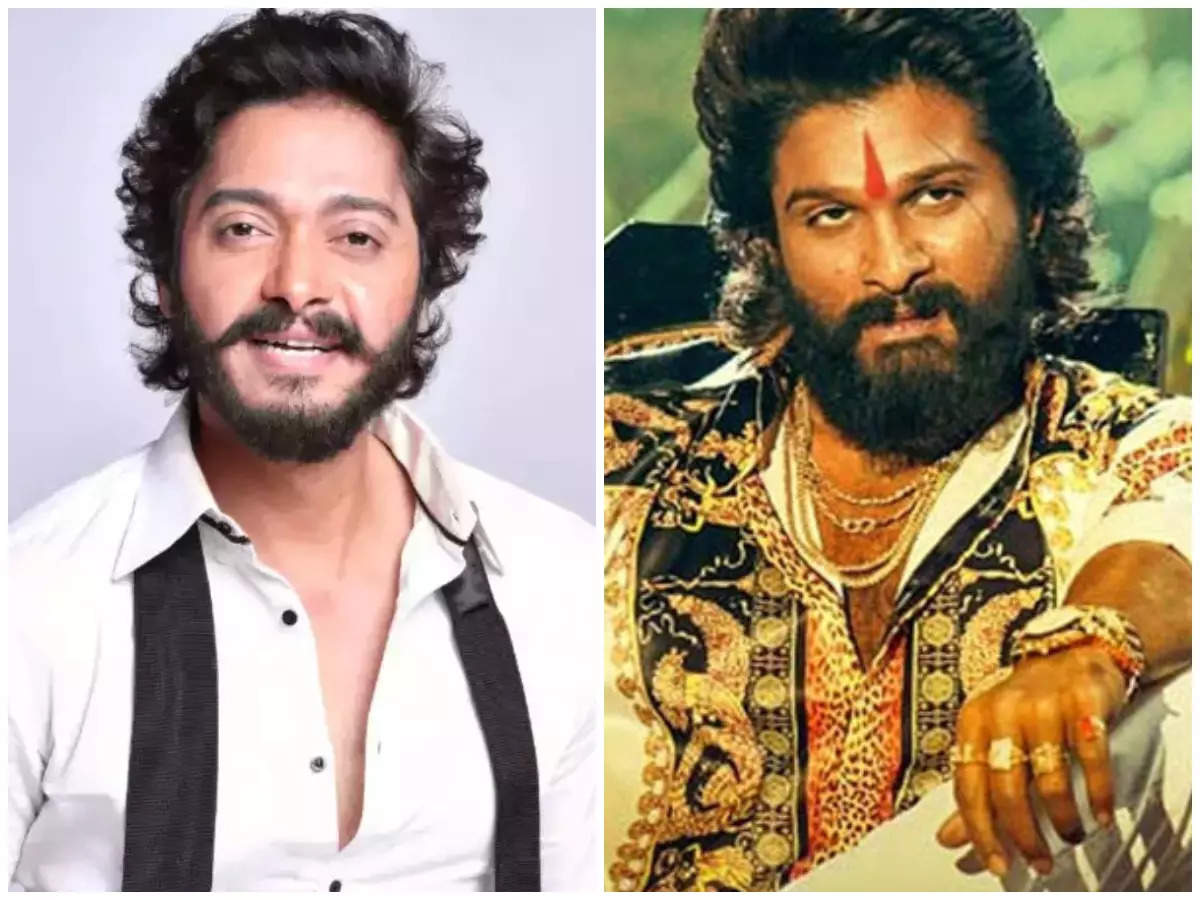 The Hindi remake of Allu Arjun starrer 'Pushpa: The Rise' became as successful as the original Telugu version.
Shreyas Talpade
voiced the main character Pushpa Raj for the Hindi version.
The actor recently revealed some inside stories about the film and its iconic dialogues. Shreyas said that a lot of catchphrases that became popular were ad-libbed in the dubbing booth. Recalling one of the instances, he added that there were a lot of improvisations they did during the dubbing sessions for Pushpa. Originally, the literal translation of Allu Arjun's famous dialogue was 'Pushpa jayega nahi'. But to make it more impactful, they made it 'Pushpa jhukega nahi'. The next thing you know, it has become a rage, Shreyas told the Free Press Journal.
Elaborating further, the Bollywood actor revealed that the iconic dialogue 'Flower nahi, fire hai main' dialogue did not exist in the original film. They got it improvised in the Hindi dubbed version and even after a year, people are seen referring to it. According to him, that was indeed the whole purpose; that instead of literal translation, they improvise it into something that retains the essence of the character but is also memorable for the audience.
Shreyas, who was last seen in Kaun Pravin Tambe?, will next be seen playing the role of former Indian Prime Minister Atal Bihari Vajpayee in Kangana Ranaut's 'Emergency'.
Katrina Kaif shares pics from her best moments with BFF Karisma Kohli, pens note | Bollywood
Katrina Kaif has penned a touching note for her bestie and filmmaker Karishma Kohli on her birthday on Monday. Taking to Instagram, Katrina shared several old and more recent pictures with Karishma as she wished her on her special day. She talked about Karishma facing battles in life and said they will be "doing the rest of life together". Also read: Katrina Kaif and Vicky Kaushal react as paparazzi say 'subah 4 baje se ruke hai' for pics
Sharing many pictures of them together from their various get-togethers, Katrina wrote, "My darling Karishmaaaaaaaaa it's your very special 36th birthday, anyone who says otherwise is wrong (smiley). Where would we be without the madness and joy you bring into our lives, your kindness, warmth, and positivity….. through these years I've seen you battle so much with so much strength and courage it always serves as an example to me."
She added, "Whenever you are around things are sunnier better and the world is just that much brighter ….. Heres to doing the rest of life together…. Through the good times and the stormy weathers and the adventures. Love uuuuuuuu."
The pictures show Katrina and Karishma twinning in red or white, posing by the poolside and at home. Most of them have Katrina giving Karishma a hug as they pose for the camera.
Karishma had co-directed Madhuri Dixit's OTT debut series The Fame Game. She and Katrina have been friends for several years. She is also seen at her house parties. Last month, Katrina and Karishma joined another friend, actor Mini Mathur for a fun game.
Karishma had shared the video with the caption, "When you think you know EVERYTHING about your girls… This has been a fun one. Happy Valentines my girls." In the video, Katrina confessed to checking out her partner's phone in the past and crying in the public bathroom during a Diwali party. She and Karishma also confessed to googling themselves.
Katrina currently has two major projects in the pipeline. She will be seen alongside Vijay Sethupathi in Shriram Raghavan's Merry Christmas. She also has Tiger 3 with Salman Khan. Both the films will release this year.
Veteran Malayalam actor Innocent passes away at 75; celebs pay tribute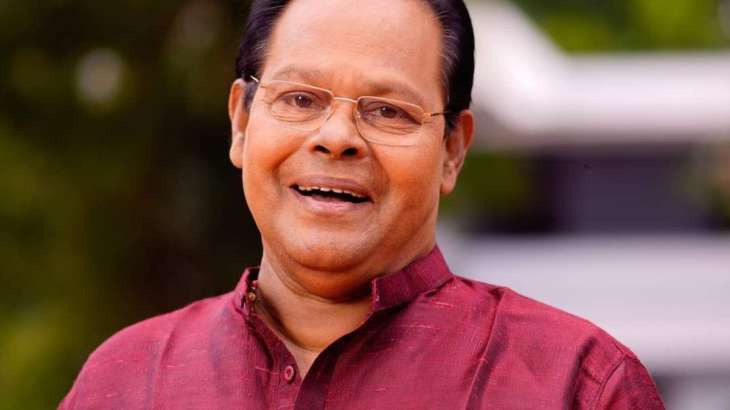 Veteran Malayalam actor Innocent passed away on Sunday at the age of 75. He was also a former member of Parliament and a cancer survivor. According to the reports, the celebrated actor was not keeping well for some time and was admitted to the hospital on March 3 with respiratory problems. According to the VPS Lakeshore Hospital in Kochi, Innocent passed away at 10:30 pm on Sunday night. The hospital said that the non-functioning of many organs and a heart attack led to the actor's death. 
A few years ago, the thespian had been diagnosed with cancer but in 2015 he announced that he was finally free of the disease. He had written about his battle with cancer in his book 'Laughter in the Cancer Ward'. The actor, who was last seen in Prithviraj Sukumaran's 2022 film 'Kaduva', has done over 700 films in Malayalam in a career that spanned over five decades.
Prithviraj Sukumaran was among the first celebrities who mourned the demise of the veteran actor. Taking to Twitter, he wrote, "End of an iconic chapter in cinema history! Rest in peace Legend!"
Innocent is survived by his wife Alice, and a son, Sonnet. 
Not just a celebrated actor, Innocent had also served as president of the Association of Malayalam Movie Artists (AMMA) for 12 consecutive years. Considered one of the best comedians in Malayalam cinema, Innocent also appeared in villainous roles. With his unique voice and mannerisms, he had endeared himself to countless cinema lovers as well as a toast of mimicry artists.
A former MP from the Chalakudy Lok Sabha constituency Innocent represented CPI(M). In 1979, he was elected as the municipal councillor of Irinjalakkuda municipality. He won the 2014 Lok Sabha elections from Chalakudy Lok Sabha constituency as an independent candidate supported by the Left Democratic Front (LDF). Innocent served as the president of the Association of Malayalam Movie Artists (AMMA), a guild of Malayalam artists from 2003 to 2018. He has written books based on his memories and columns in magazines and newspapers.