'Wiped Out' – documentary on Brahmapuram dumpyard will touch your heart | Entertainment News
The toxic fumes from the Brahmapuram waste treatment plant have been haunting Kochi for the past two weeks. While social workers, activists and celebrities have condemned the fire and the subsequent flames caused by the unscientific mismanagement of waste, a documentary, directed by a techie four years ago, about Kerala's largest dumping yard, has grabbed the eyeballs. Actor Neeraj Madhav also shared the documentary on his social media page recently.
The documentary titled 'Wiped Out' carries raw visuals that were captured from Brahmapuram and exposes the real face of Kochi's waste management. Director Mahesh Maanas is worried about the damage that the recent fire has caused to Kochi's ecosystem and adds that official apathy and people's unawareness have left the city gasping for breath.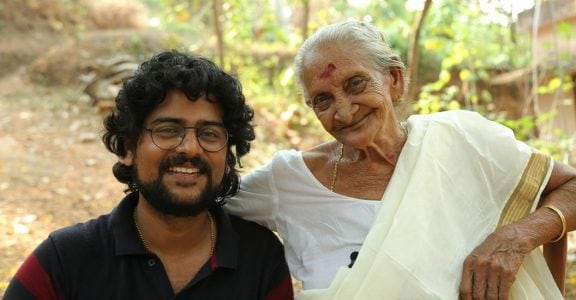 According to Mahesh, the 19-minute documentary did rounds at various schools and residents' associations in Kochi. "That was our intention. We wanted to generate enough awareness among people about the negative impact such a landfill would have in Kochi. When we went to capture the raw visuals four years ago, we were aghast by the mountain dumps of waste. No treatment or segregation was happening at the plant. We were sure these piles of waste would create a health hazard one day since it was just being dumped in the open, susceptible to fire," says Mahesh.
According to him, the situation at the waste plant would get worse during the rains. "We shot this documentary over a long period of time, talking to different people and those who were displaced from their land. So, we would go to the waste plant every now and then. We captured some raw images during the rains. We could not demarcate between the river bed and the waste dumpyard plant. The waste would flow into the river damaging our natural resources too," he said, adding that many of the raw visuals were captured using hidden cameras. "We had the support of the local residents and leaders,and that's how we got the footage," he added.
The makers spoke to several people who were displaced from their homes several years ago, when Brahmapuram was converted into a dumping yard. In the documentary, an old woman narrates how they would drink water from the Kadambrayar near the Brahmapuram plant. "The water then was very clear and we would drink directly from the river on our way to school," says the old lady. This is in stark contrast to the situation today, where the Kadambrayar has become a breeding ground for mosquitoes.
Mahesh says the damage cannot be reversed anymore. "We feared the fire and the negative impact it would cause on our environment. Now, that the worst has happened, the only thing we need to focus on, is how to manage waste at source. We cannot avoid plastic completely, but the least we can do is minimise it's use," he says.
Carnatic musician Bombay Jayashri admitted to London hospital with brain haemorrhage | Entertainment News | Music
London: Famous Carnatic musician Bombay Jayashri was on Friday admitted to a hospital here after suffering a brain haemorrhage. She was on a short visit to the UK.
Family sources said that keyhole surgery was performed urgently to avoid further damage. Reports suggest that her condition was not critical and that the surgery can rectify her health issues.
Jayashri was to perform at a concert to be held at the Yoko Lennon Centre of Liverpool University.
Jayashri Ramnath, aka Bombay Jayashri, has sung in Kannada, Tamil, Telugu, Malayalam and Hindi films. Jayashri, who is also a 2021 Padma Shri awardee, was recommended by the Madras Music Academy for this year's Sangita Kalanidhi Award last Sunday.
'Parineeta' director Pradeep Sarkar who introduced Vidya Balan in films dies at 67 | Entertainment News
Filmmaker Pradeep Sarkar, who introduced actress Vidya Balan in films, passed away at a hospital in Mumbai on Friday. The director was best known for movies 'Parineeta' and 'Mardaani'. He was 67. Pradeep was admitted to the ICU of Lilavati hospital in suburban Bandra following a fever.
"He passed away between 3.10 am and 3.30 am at Lilavati hospital," his wife told PTI. He had viral fever on March 22. After administering some medicines his fever subsided but not completely. So he was rushed to the hospital, she said.
"By the time we reached the hospital, his vitals started dropping. He was put on a ventilator in the ICU and was diagnosed with pneumonia. The infection attacked his lungs," the director's wife said. "According to doctors, he had many comorbidities which weakened his immunity. His blood pressure was fluctuating. Since Covid-19 hit him in July 2022, he was quite weak," Panchali said.
Sarkar made his directorial debut with 'Parineeta' in 2005. Some of his other directorial ventures include 'Laaga Chunari Mein Daag' (2007), 'Lafangey Parindey' (2010),  and 'Helicopter Eela' (2018). 
Vidya Balan had once said the director, who worked with her in a couple of ads, was convinced that she would be perfect to play Lolita, the heroine in 'Parineeta'. Actress Neha Dupia has also revealed that it was Pradeep who launched her through his music video.
Many celebrities offered their condolences through social media. Ajay Devgn said he is unable to fathom the news about Sarkar's demise. "The news of Pradeep Sarkar's demise, 'Dada' to some of us, is still hard to digest. My deepest condolences. My prayers are with the departed and his family. RIP Dada," Devgn wrote.
Filmmaker Hansal Mehta shared a picture of the director on Twitter and wrote, "Pradeep Sarkar. Dada. RIP."
Responding to Mehta's tweet, actor Manoj Bajpayee said he was shocked. "Ohh! That's so shocking! Rest in peace Dada!!," he said.
Filmmaker Kunal Kohli remembered him as a sweet man. He shared the clip from the song 'Pihu Bole' from the movie 'Parineeta' on social media.
"Shocked and sad to hear about Dada Pradeep Sarkar. Really sweet man. Had lovely conversations about cinema with him. RIP Dada. Here's a song from your film to celebrate you and your cinema," he said in the post.
(with PTI inputs)
Actor Ajith Kumar's father P S Mani passes away in Chennai | Entertainment News
Tamil actor Ajith Kumar's father, P S Mani passed away at his residence in Chennai on Friday morning. The actor's father was suffering from a prolonged disease. He was 85. According to a statement issued by his sons, including Ajith Kumar, P S Mani passed away in his sleep. The news was shared on social media by Ajith Kumar's manager.
P S Mani leaves behind his wife Mohini and three sons, Anup Kumar, Ajith Kumar and Anil Kumar.
Stating that the last rites will be a family affair, his sons requested their well-wishers to respect their wishes 'to grieve privately and deal with their father's death with as much equanimity and dignity as possible."
Many celebrities, including Sarath Kumar, G M Sundar and Khusbhu Sundar expressed their condolences to Ajith's family. "Nothing can ease the pain of losing a parent. Deepest condolences to #AjithKumar and his family at the demise of his father Thiru. Subramaniyam avl. May his soul rest in peace. Om Shanthi," wrote Khusbhu.
(with IANS inputs)